The graduating MFA Photography class had its Gallery Opening at 4565 Santa Monica Blvd. on Saturday, January 23, 2016. There were over 75 guests that came and reviewed the New York Film Academy students' work. If you weren't able to attend the Gallery Opening, the work will continue to be on display from Monday-Saturday until February 6th.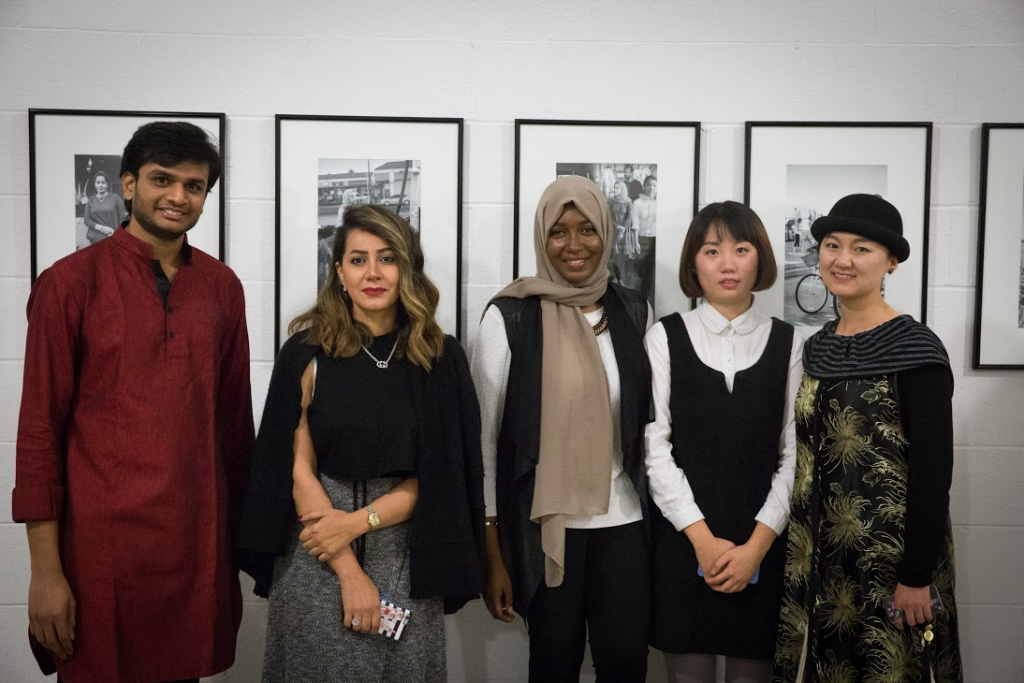 The five graduating students are from diverse cultural backgrounds from around the world. They completed their Master of Fine Arts (MFA) program in Photography with full-time study over the course of four semesters.
Parth Sutaria finds the connection between nature and our human bodies through his project, Our Intimate Connection with Trees. This series reminds us that the key to our existence is nature.
Khulud Muath's thesis project, Under The Microscope, is about her experience living as a Muslim woman in the United States. This artwork explores the notion that terrorism does not belong to any religion or country.
Hadeel Alahmari has created her thesis about the fashion and style of Saudi Arabian women after they leave their home country. Her work illustrates six different versions of the Hijab and Abaya worn by Muslim women here in the United States.
Hongbin Dai's thesis project, Self, explores Hongbin finding her place within her personality and identity in relationship to the rest of the world. Finding "oneself" is the purpose of this project.
Zhuoqun Jiang created and made all the props and accessories in her beautiful series, Non-Breath Creature. As non-breathing objects, her stained glass inspired props are the centerpiece of the project and they represent immortal creatures.
The New York Film Academy provides a creative setting with which to develop, challenge and inspire the talents of prospective photographers in a totally immersive, professional environment. By combining seminars and lectures with intense, hands-on classes, students acquire a sound understanding and appreciation of still photography and learn to integrate knowledge and professional experience.
by nyfa