New York Film Academy Game Design Chair Phoebe Elefante invited Michael Monello, a pioneer in digital marketing and storytelling. As one of the creators of the cult classic The Blair Witch Project, Monello and his film forever changed how audiences engage with story, and how marketers approach the Internet.
After Blair Witch began opening doors for Monello, he founded Campfire—where he currently leads the creative team—working with some of the world's biggest and most prestigious brands including HBO, Cinemax, Harley Davidson, Infiniti, National Geographic, FX, Verizon and more. His work has been awarded top honors at the One Show, Clio, Mixx, ad:Tech, Effies and Cannes Lions Festival.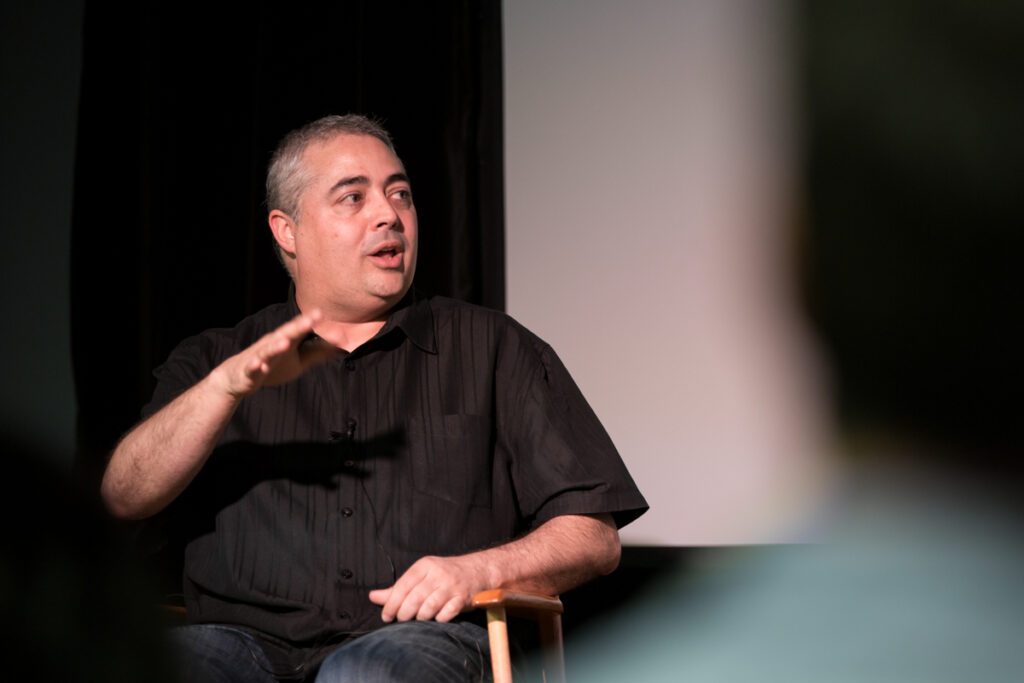 Still a staunch storyteller at heart, Mike was a charismatic and highly informative speaker, who understands the future of storytelling and the rapidly shifting media landscape. As a creative entrepreneur who has landed major work with shows like Game of Thrones and True Blood, Monello advised students interested in acquiring similar clients to have a tight pitch with a focus.
"You must understand what the investor or the specific company wants," said Monello. "You have to know who you are selling to. What's the organization like? Where are they going? Is there a statement about the future of the company? Then, pitch through that lens."
As an example, Monello recalled his initial pitch to HBO in order to promote their first season of True Blood. Not only did Monello and his team have to discover who their audience is and what they want, but they also had to learn and truly understand the overall internal landscape of HBO—the creators, executives, marketing team, on-air promo team, etc. Once he and his team had a firm grasp on the duties and needs of each team, they were able to secure the job with a "capabilities pitch" that fit the needs for everyone.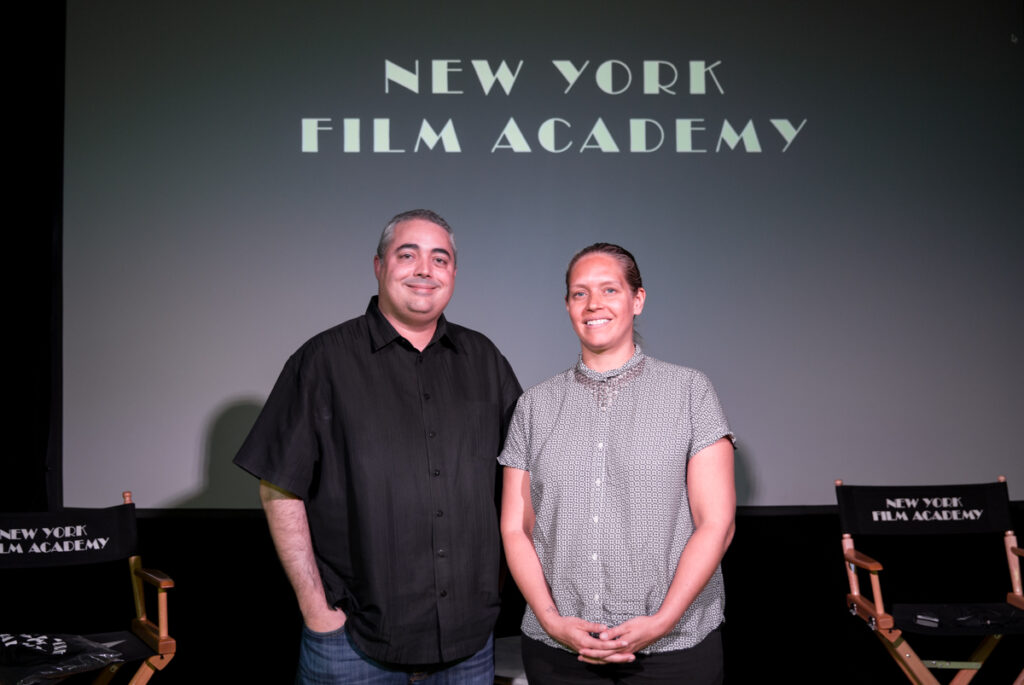 In terms of continuing to work and maintain relationships with networks like HBO, Monello says it's all about delivering quality work and always knowing your audience. "Never get cynical about your audience," says Monello. Just as gamers don't want to be typecast as teenage boys who live in their parents' basement, other audiences do not appreciate being pigeonholed in terms of the marketing approach to gain their interest.
As a final piece of advice for NYFA game design students, Monello encouraged them to look for ideas outside of gaming. Do not draw inspiration solely from other games. Considering the surrounding landscape of our campuses and the diverse background of our students, we're feeling pretty confident that our students will be able to develop truly original content.
by nyfa