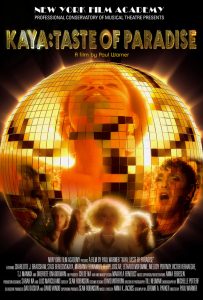 Kaya: Taste of Paradise, the movie musical directed by Paul Warner for the Professional Conservatory at New York Film Academy (PCMT at NYFA), will be screening as part of Never Apart's LGBT Film Series later this month in Montreal, Quebec.
Kaya: Taste of Paradise is a movie musical set in 1979 and tells the story of a young South African immigrant, Kaya (Lethabo Mofomme), coming of age in New York City. Orphaned by the Soweto Uprisings of 1976, her brother, DeMarco (Okieriete Onaodowan of Broadway's Hamilton and Great Comet), struggles to protect Kaya at all costs. While he rebuilds their lives in Harlem to provide a home for her, Kaya escapes to a disco in Brooklyn called Club Paradise in search of independence. She befriends Pato (Felipe Joglar), a gender-bending performance artist from Chile, and gradually becomes enchanted by the glamorous Cocoa (Stasi Berezovskaya), the headliner and owner of Paradise. The events unfold at the dawn of the AIDS epidemic.
The movie musical was directed by filmmaker and NYFA instructor Paul Warner and written by Jerome A. Parker, with music and lyrics by Anna K Jacobs. "This film not only showcases exceptional music, storytelling, and direction, but it also celebrates a significant socio-political era in pursuit of civil rights," says Sean Robinson, who edited and co-produced the film. "The gift of song should never be wasted and NYFA is providing an avenue for these students' voices to be heard."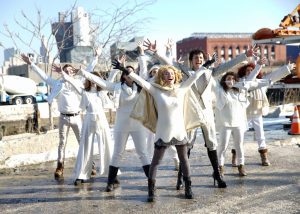 Kaya will screen on August 15, at 7:00 p.m., followed by a Q&A with Warner, and hosted by Bradley Grill. The event, which coincides with Montreal's Pride Week, is part of Never Apart's month-long LGBT Film Series. Never Apart is a nonprofit based in Montreal, founded in 2015. The organization aims to bring about social change and spiritual awareness through gatherings, music, art exhibitions, panel discussions, workshops, and special events.
New York Film Academy encourages everyone in the area to check out Kaya: Taste of Paradise on August 15! Details about the screening can be found here.
by nyfa