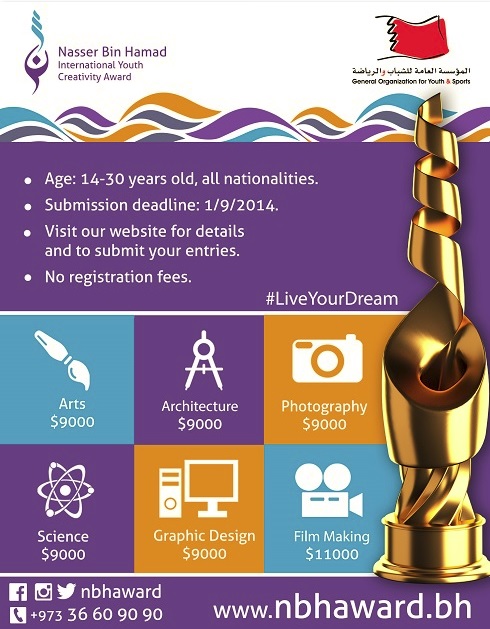 The Cultural Office at the Embassy of the Kingdom of Bahrain in Washington DC would like to inform our international New York Film Academy students and alumni about the Nasser Bin Hamad International Youth Creativity Award in six areas: Science, Architecture, Graphic Design, Art, Photography and Filmmaking.
The aim of the award is to attract and develop young talent while reducing the obstacles that face many of today's youth may face by giving them an opportunity to express themselves, their talents and their creativity.  Moreover, to strengthen the relationship and ties between the youth of the Kingdom of Bahrain and the youth from all around the world, to enable and promote the exchange of experience between youth all over the world and spread the spirit of the competitiveness to create a positive worldwide competition among the participants.
The Prize is intended for all nationalities between the ages 14 – 30 years old with the awards reaching​up to $11,000.00 USD for each category. The participation is categorized into three age groups for each of the six areas mentioned above.
The Deadline for Submission is September 1st, 2014. For more details on how to participate and submit your applications please check the official website for the Award: www.nbhaward.bh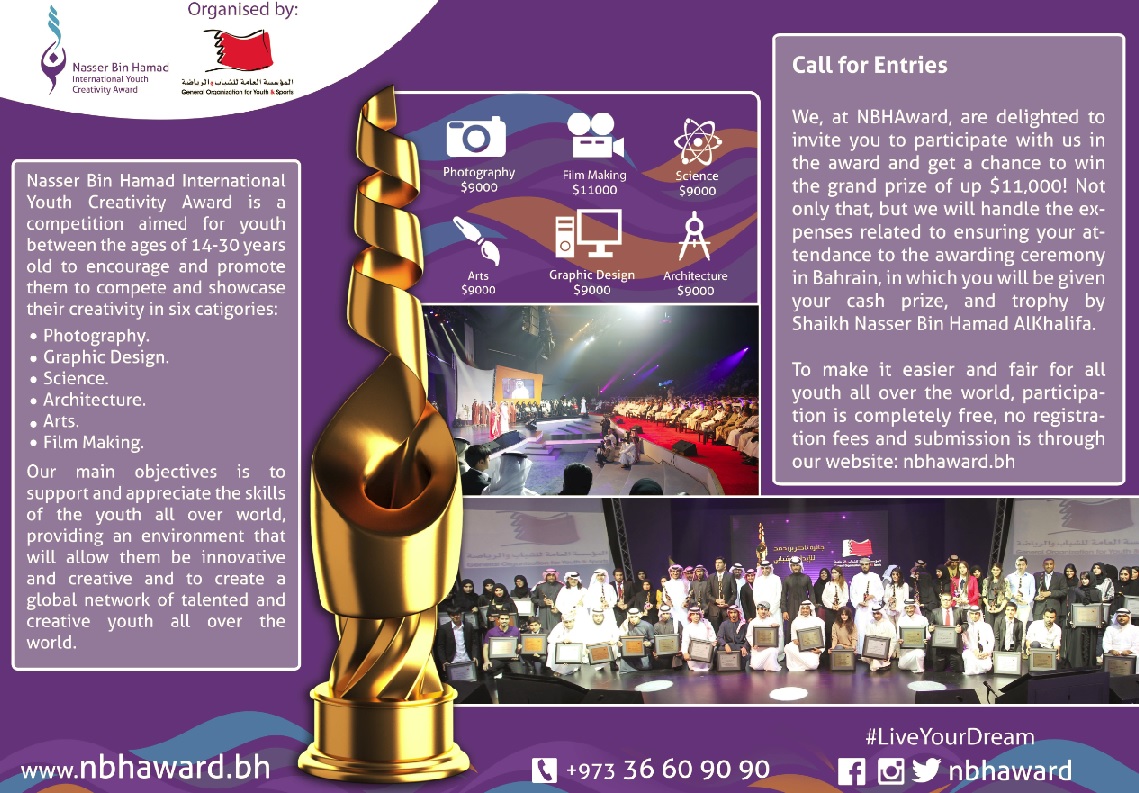 by nyfa