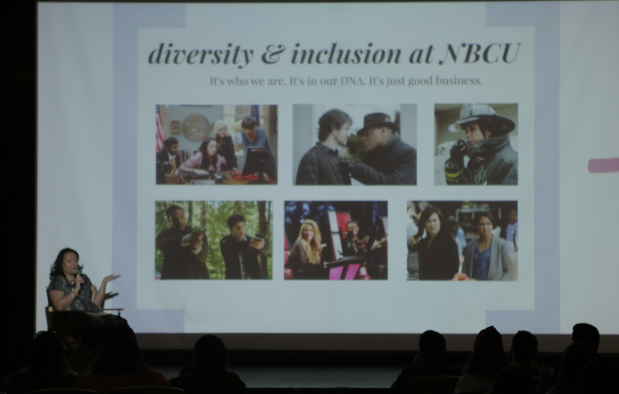 This past Thursday, March 19th at the New York Film Academy in Union Square, our students, alumni and faculty were treated to an informational session on NBC's Entertainment Diversity Programs hosted by Grace Moss.
The goal of their initiatives is to increase diversity on the network through programs like Writers on the Verge, the Directing Fellowship Program, NBCU Short Film Festival and Scene Showcase.
Grace was able to break down each program with her informative presentation, and answered questions from the audience. She even answered specific one on one questions for students after the presentation.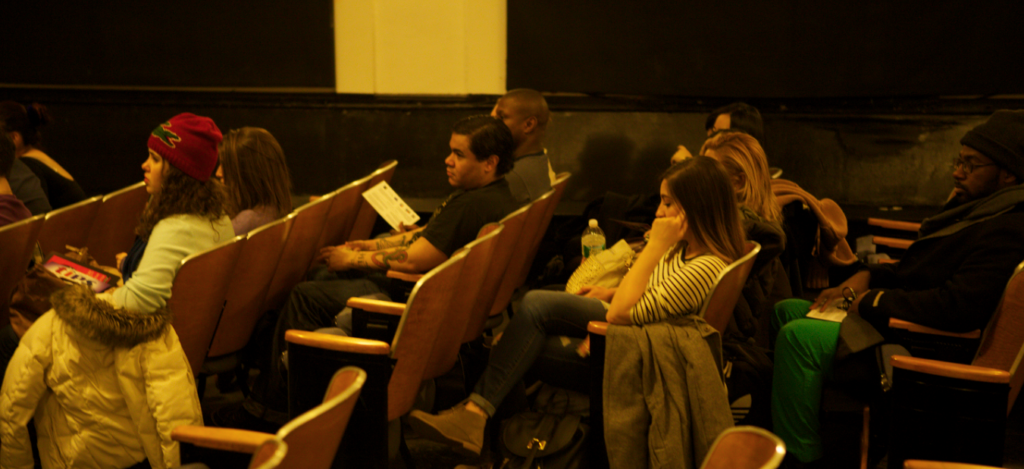 The New York Film Academy strongly recommends its students of diversity apply to these programs, as it is an amazing opportunity to break into the industry on a serious level.
Below are just a handful of the programs Grace highlighted in her presentation:
DIRECTING FELLOWSHIP PROGRAM The Directing Fellowship Program is designed to take directors accomplished in their respective fields (features, commercials and/or music videos) and give them the opportunity to work alongside episodic television directors. The selected directors will foster relationships and fine-tune their art to fit the television format.
NBCUNIVERSAL SHORT FILM FESTIVAL The Short Cuts Film Festival is an initiative to discover diverse voices both in front of and behind the camera. It provides creative individuals of diverse backgrounds an opportunity to get their materials in front of key decision makers from the entire NBCUniversal family, as well as agents, managers, producers, and other industry players.
WRITERS ON THE VERGE Writers on the Verge is a 12-week program focused on polishing writers and readying them for a staff writer position on a television series. We are looking for writers who are "almost there," but need that final bit of preparation with their writing and personal presentation skills.
LATE NIGHT WRITERS WORKSHOP The NBCUniversal Late Night Writers Workshop is a program focused on exposing talented joke, sketch and comedy writers to NBCUniversal's late-night & alternative lineup and readying them for a staff writer position.
NBC SCENE SHOWCASE A 6-8 week workshop of original scenes by diverse writers, cast with up-and-coming actors and guided by directors of diverse backgrounds presented in a one-day showcase for executives, producers, casting directors, and other industry professionals.
by nyfa