The Tribeca Film Festival is back for its 20th year and the legendary festival shows no signs of letting us down with their line-up filled with eclectic stories and diverse talent. The New York Film Academy community is represented strongly in this year's line-up with talented alumni and faculty screening films throughout the festival.
Among our alumni films is Wes Schlagenhauf Is Dying, co-written and directed by NYFA Filmmaking alum Parker Seaman and in the titular role is Wes Schlagenhauf himself, a NYFA 1-Year Screenwriting alum. Wes Schlagenhauf Is Dying is a timely film, highlighting the importance of laughter in moments of crisis. After their friend Wes Schlagenhauf contracts COVID-19, aspiring filmmakers Parker Seaman and Devin Das decide that the best gift for their ailing pal would be a personalized video message from indie maverick Mark Duplass. But this present ignites an artistic fire in the two of them that turns selfish once they both realize that there is potential for money and fame. Setting off on a road trip to Wes' Idaho home with a cheap camera, a couple of maps, and a Little-Miss-Sunshine-esque van, Parker and Dev decide to make the next great American indie on the way.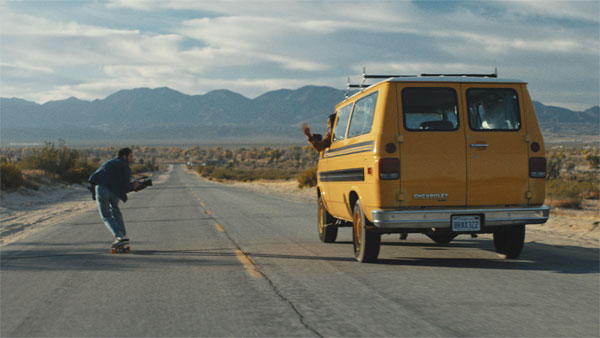 A still from Wes Schlagenhauf Is Dying. Courtesy of Tribeca Film Festival
Also premiering at the Tribeca Film Festival this year is
NYFA Documentary
instructor Lizzie Gottlieb's documentary
Turn the Page
. The film focuses on the relationship between Pulitzer Prize-winning author Robert Caro and his long-standing editor and literary giant Robert Gottlieb as they work on their final collaboration. Lizzie Gottlieb provides a unique and intimate lens through which the audience experiences up-close the writing processes and personalities of two brilliant individuals.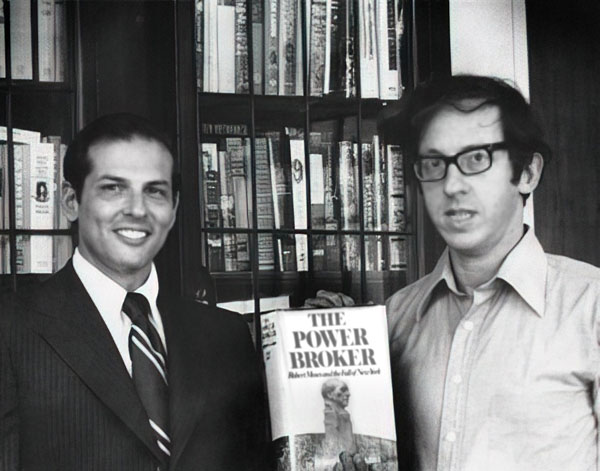 A picture of Robert Caro and Robert Gottlieb. Courtesy of Tribeca Film Festival
Finally,
NYFA Acting for Film
instructor Blanche Baker appears and is interviewed in
The Wild One
, a documentary by French director and producer Tessa Lousie-Salome. The documentary surrounds actor, director and producer, Jack Garfein, who is Blanche Baker's late father.
The Wild One
is competing among other films in the documentary category at Tribeca Film Festival this year.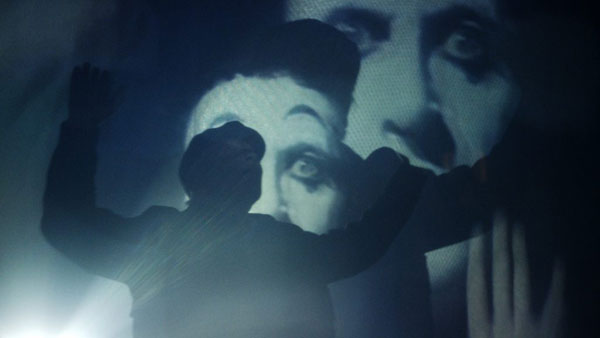 Still from The Wild One. Courtesy of Tribeca Film Festival
The Wild One
dives into the life and work of Jack Garfein, co-founder of the Actor's Studio and who survived 11 concentration camps before coming to the United States. Once in the United States, Garfein studied at the Dramatic Workshop before becoming the first theater director to be inducted into the Actor's Studio. During his time at the Studio, Garfein worked alongside Paul Newman to bring Method Acting to the West Coast and collaborated with icons like Elia Kazan and George Stevens on landmark films like
Baby Doll
.
The film's director Tessa Lousie-Salome has a history of documentaries about key figures in culture, art and music at her production studio Petite Maison Productions. With The Wild One, Salome and Petite Maison Productions continue to delve into the lives of icons by exploring art as a survival mechanism through the life of Jack Garfein.
Crickett Rumley, Senior Director of the Film Festival Department at NYFA says, ​"Filmmakers around the world dream of premiering their films at a festival of Tribeca's caliber. I'm so excited for Lizzie, Wes and Parker, and Blanche and can't wait to see where these films go next."
SCREENINGS & TICKET LINKS:
Wes Schlagenhauf Is Dying:
Turn the Page:
The Wild One:
The New York Film Academy congratulates our alumni Wes Schlagenhauf and Parker Seaman, and faculty Lizzie Gottlieb and Blanche Baker for their participation and contribution to Tribeca Film Festival 2022!
Please note: NYFA does not represent that these are typical or guaranteed career outcomes. The success of our graduates in any chosen professional pathway depends on multiple factors, and the achievements of NYFA alumni are the result of their hard work, perseverance, talent and circumstances.
by nyfa