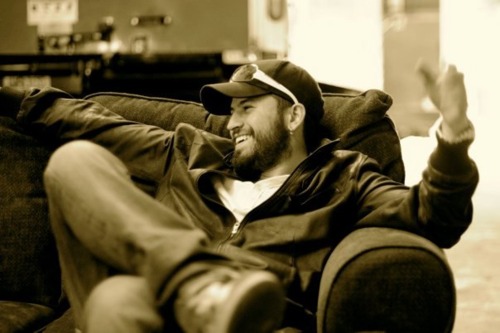 NYFA Graduate Jo Henriquez
New York Film Academy High School Programs graduate Jo Henriquez, 23, just completed principal photography on feature film Knucklehead starring Academy Award Nominee Alfre Woodward and Gbenga Akinnagbe (The Wire). Henriquez was a producer on the project along with collaborators Milos Silber and Todd Wiseman.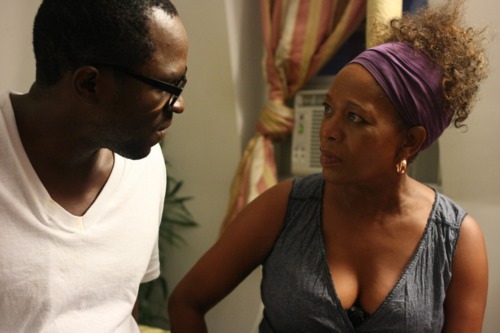 Gbenga Akinnagbe (left) with Academy Award Nominee Alfre Woodward (right) in Knucklehead, produced by NYFA grad Henriquez
Henriquez graduated from three separate New York Film Academy High School Summer programs: Digital Filmmaking at Princeton, Acting for Film at NYFA-Disney, and Filmmaking in Hollywood. Says Henriquez, "It was at these summer courses where I truly began to develop my craft as a filmmaker, and those were summers I will never forget." Henriquez has since produced five advanced level short films including two he directed, worked with Hayden 5 Media to create commercials and music videos, and managed over $100,000 in production budgets.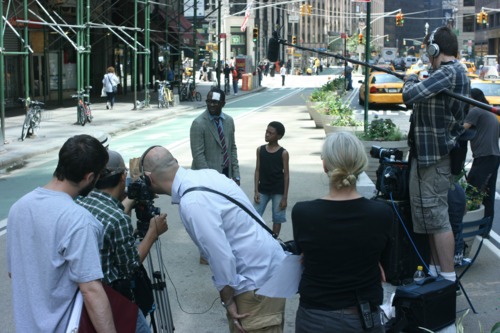 Henriquez (far left) on set of Knucklehead, filming a scene with Gbenga Akinnagbe (The Wire) 
The opportunity to work on a feature arose when college friend and collaborator Milos Silber reached out to Henriquez about an ambitious project: "They had no money and they wanted to commence principal photography in 10 days. It was unreasonable – absurd in fact – but it was an opportunity I'd be stupid to miss." Henriquez, who is only a year out of college, now has feature film Knucklehead and two shorts in post production, two feature films in development, and teaches at a Digital Filmmaking Workshop during the summer months in his native Aruba. Comments Henriquez, "I enjoy going back to the island [Aruba] and bringing back some of the knowledge I was fortunate enough to acquire in the USA at programs like New York Film Academy."
by nyfa