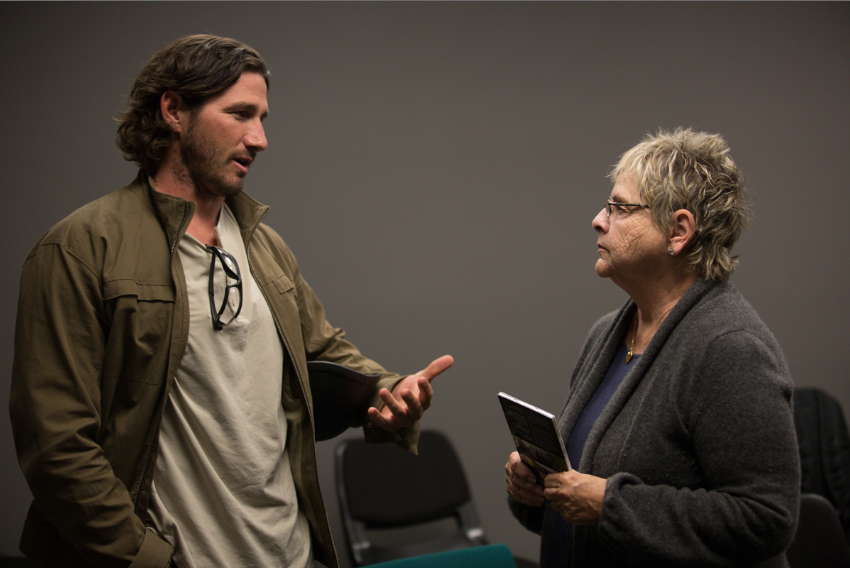 This past Thursday, the New York Film Academy, in collaboration with the Soldiers Project, a non-profit which provides confidential readjustment counseling to veterans of Iraq and Afghanistan, held a screening of Where Soldiers Come From. The screening was immediately followed by a Q&A with currently enrolled veteran students at NYFA.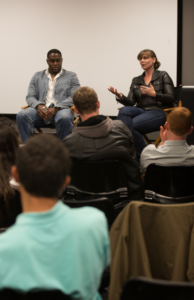 The film is based on a four year journey of childhood friends whose lives are forever changed by war. Where Soldiers Come From, provides a glimpse beyond the guns, glamour, and politics of war, and highlights family, friendship, community and the impact of war on our returning service members and veterans.
The Q&A allowed currently enrolled civilian students, faculty, and staff to ask the panel of veteran students about their experiences, while in the military, after the military, and now as a college students. The panel consisted of a former special operations service member (BFA Screenwriter), a Marine who deployed to Afghanistan (BFA Filmmaking), and two Army veterans (BFA Acting/MFA Acting), including a woman veteran who served as an MP (Military Police).
"The event brought together not only our veteran student population, but our entire campus community as a whole to learn about the experiences of our veterans," says John Powers, Director Office of Veterans Services at NYFA. "With more than 200 veterans on campus, we are focused on providing services to ensure that NYFA veterans are meeting their educational and artistic goals while bridging the civilian, military gap."
by nyfa