New York Film Academy MFA Graduate Richard (Rick) Greenwood originally approached LA based punk rock band Living Dead Lights about using song "To All The Youth" for his NYFA thesis film Hinnon Valley. The group agreed to let Rick use the song as long he also created a music video for the band. The completed video, Living Dead Lights: To All The Youth debuted on Rolling Stone Magazine online this month. It will also be showing in rotation on Yahoo Music and launching on MTV Europe and Virgin TV Italy as the band kicks off a European tour.
"Along with some of my fellow NYFA alumni we did the video," says director Rick Greenwood. "It It was a great experience because the band was so excited about the video. They came and gave 100% every take all day – the energy was contagious."
To All The Youth Music Video, Directed by NYFA Grad Rick Greenwood
The New York Film Academy heavy crew included Director/Cinematographer/Producer/Editor Rick Greenwood (NYFA MFA Grad Dec 2010), Director of Photography Nick DeRuve (NYFA MFA – current student), Assistant Camera Operator Fernanda Rivero (NYFA MFA Grad Dec 2010) and Gaffer Mohnish Saraswat (NYFA MFA Grad Dec 2010).
When interviewed by Rock Rebel Magazine about the music video, Rocker guitarist Alan Damien commented, "The support we've had from the fans has been unbelievable so far."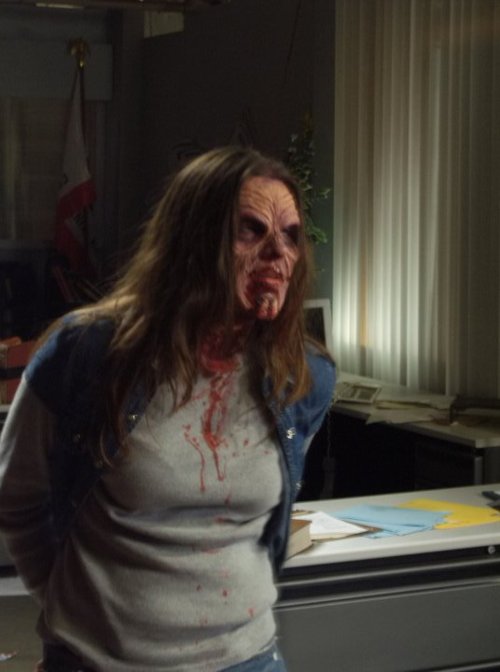 A zombie character from Rick's thesis film Hinnon Valley
As for Rick's zombie thesis film Hinnon Valley, it has also experienced success recently including showing before selected screenings of Scream 4 during opening weekend. Ron Irwin reviewed the film for the Los Angeles Examiner calling the cinematography "Oscar level" and writing "Hinnon Valley is a masterfully written, superbly directed and all around fabulously produced short."
by nyfa