New York Film Academy (NYFA) filmmaking alumni Gabriele Fabbro and Jonathan Samukange were given the opportunity to collaborate with Josh Homme's super group, the Desert Sessions, to create two diverse and unique music videos for two of the tracks off the Desert Sessions' latest album, Vols. 11 & 12.
The Desert Sessions is a musical supergroup formed by Queens of the Stone Age frontman Josh Homme, who has been hosting his "Desert Sessions" retreats since 1997. Each session involves a different group of well-known musicians mixed with unknown talent, who come together in the desert to simply play music and experiment with new techniques and melodies.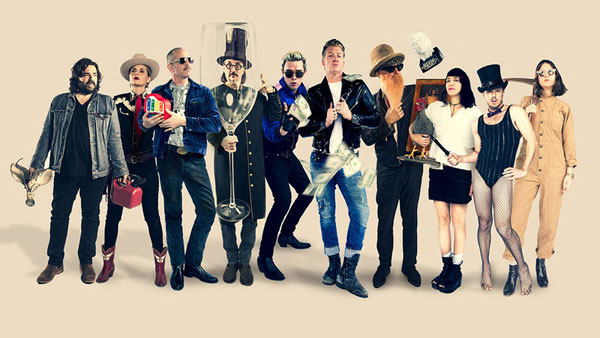 "It is a really creative project that Jonathan Samukange and I have had the pleasure to be involved in," says Italian filmmaker and NYFA alum 
Gabriele Fabbro
. "Matador records and Josh Homme reached out to NYFA looking for filmmakers to shoot music videos for their latest album 
Vols. 11 & 12
. We had a great first meeting with Josh [Homme], where he explained the nature of the sessions." After pitching their ideas for their videos, Fabbro and Samukange were selected by Homme and given a production budget to create two videos for the Desert Sessions.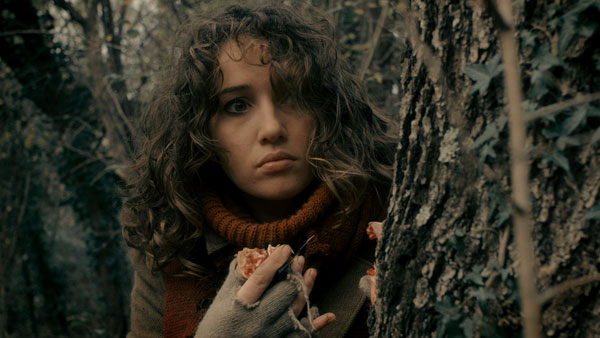 Fabbro's video, "If You Run," follows a young woman who witnesses something terrifying in the woods and tries to escape. The director's inspiration for the video was taken from deadly attacks on European journalists. "I used to read a lot of news about murders," says Fabbro. "I remember one [story] in particular that happened in a cornfield. That article came to mind while hearing 'If You Run'."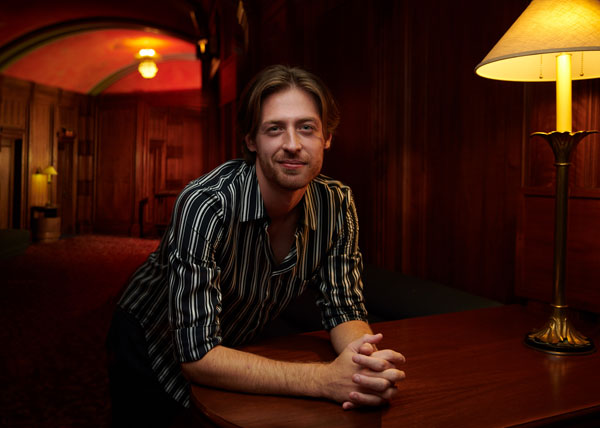 "I wanted to play with tension," says Fabbro. "I wanted a video that would keep the audience at the edge of their seat." To portray this, Fabbro made sure that every aspect of the video embodied a sense of fear and unease for the viewer "Every tool in the video, from the shakiness of the handheld shots to the distorted sound of the radio, serves to exaggerate this fear."
The second video created for Desert Sessions was for the song "Move Together," directed by NYFA Filmmaking alum Jonathan Samukange, who is also known as "Director O." His video, filmed in his home country of Zimbabwe, is a reimagining of the story of Adam and Eve. The video enlisted residents of an entire village and utilized the region's stunning natural landscape to create "a time capsule" and hallucinatory trip through time.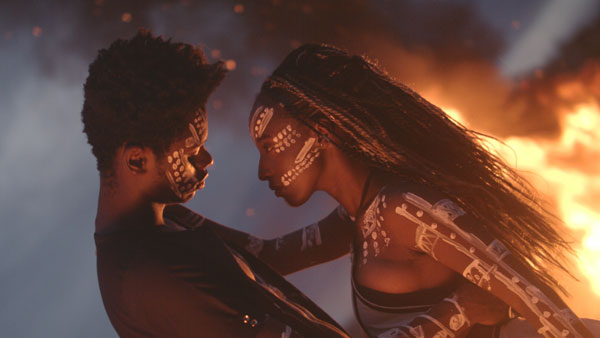 Before being involved with the project, Samukange says he wasn't planning on staying in the U.S because his vision is to "change the face of cinema in Africa and bring new opportunities." When he initially pitched his vision for the video, he knew it could only be filmed in his home country of Zimbabwe. "It was a huge risk, but I believed in my heart that the people in Africa have a lot to offer and that's what I was bringing to the table."

When asked about his vision for the video, Samukange stated, "the theme of love and working together [in the lyrics] as well as the conflict that comes with such connections took me back to the time of Adam and Eve." He explained that their love "created conflict in their lives and they still stayed together through thick and thin." He wanted his audience to also feel the attraction of opposites and conflict by combining two opposite elements for the video. "I immediately fell in love with the idea of fusing rock and Afro House dance moves. In my opinion, when cultures clash, new relationships and ideas form."
New York Film Academy would like to congratulate both Gabriele Fabbro and Jonathan Samukange on the release of their videos for Desert Sessions and looks forward to seeing what both alums will come out with next. NYFA also encourages everyone to check out Desert Sessions Volumes 11 & 12, out now, on Matador Records.
by nyfa