NEW YORK FILM ACADEMY PRESENTS MASTER CLASSES AND SCREENS STUDENT FILMS AT 2019 VENICE FILM FESTIVAL
September 12, 2019 New York Film Academy (NYFA) partnered with Giornate degli Autori, the Venice Film Festival's independent film section, to host an all-day event on September 4, 2019.

The day began with a private Master Class held by NYFA 3D Animation & VFX Chair, Craig Caton (E.T., Ghostbusters, Jurassic Park) for the jurors of Giornate degli Autori. The 1-hour talk on motion capture and augmented reality was attended by all 28 jurors of the Giornate degli Autori. Also known as the 28 Times Cinema project, each juror is a film student from a university in each European Union nation.

"I had an amazing time learning about motion capture from one of the leading film professionals teaching at the New York Film Academy [Craig Caton] and I am very thankful I could take part in this event," said Mladen Pechevski, the Bulgarian student ambassador.

The day continued with Craig Caton's afternoon Master Class, which was open to the general public, press, and festival goers. The packed house had the opportunity to participate in a live, interactive facial recognition demonstration. Following the Master Class, NYFA screened three student shorts indicative of the quality of work NYFA students produce. Two of the students, directors Gabriele Fabbro and Alex Cvetkov, were present at the screening and answered questions from the audience about their experiences at NYFA.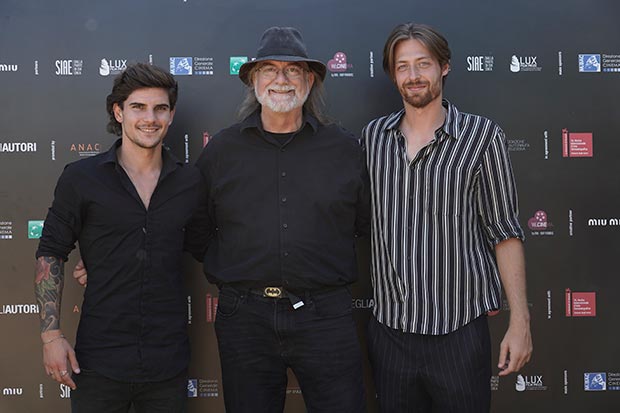 Alex Cvetkov, Craig Caton and Gabriele Fabbro
"Having been selected and showcased at the Venice Film Festival is a true pleasure, and the feeling can't be expressed properly [...] Venice is a festival attended by worldwide film industry reps, they are all in one place, at the same time; this is where opportunities can happen, and I was at the right place, at the right time," shared Cvetkov. "The more people I meet, the more people see my movie, the more your name resonates and people talk about your work. There is no better promotion than mouth to mouth, and at the end of the day this is all happening at one of the biggest film festivals in the world. Just being surrounded with the world-class filmmakers gives me the motivation to keep on chasing my stories and my creativity [...] There goes big thanks to the New York Film Academy for the knowledge and for the support they provided me as a filmmaker!"
Of the event and partnership with NYFA, Giorgio Gosetti, Director of Giornate degli Autori said, "Hosting the New York Film Academy was an important confirmation for us at Venice Days. We have always encouraged (and increasingly so) an open dialogue with the new generations of filmgoers who choose film as their main profession. Even more so when the talk is held by a great "craftsman" like Craig Caton who suits up one of our young jurors and, in real time, turns him into an animated character under everyone's eyes. Our challenge and motivational trigger is to relate the experience of Hollywood's giants with all those who dream about cinema and train hard to ultimately make films of their own."
Upon reflecting on his own experience at the event, Master Class presenter Craig Caton expressed enthusiasm for the opportunity to attend the festival and the students with whom he engaged while there.
"Being at the Venice Film Festival was very rewarding. Sharing my experiences was met with great enthusiasm," said Caton. "It was nice to hear several times how NYFA has internationally acclaimed instructors who really care about their students and teach with great passion! I am honored to be part of such an incredible organization!"
As part of New York Film Academy's presence at this year's Venice Film Festival, many NYFA alumni were prominently featured throughout the 2019 edition. NYFA Screenwriting alum Shahad Ameen screened her film Scales (
Sayidat Al Bahr
in Arabic) which tells the story of Hayat, a young girl who lives in a poor fishing village in which every family must give one daughter to the sea creatures who inhabit the nearby waters. The film marked a milestone not just for Ameen's career but for Arab cinema in general as it was the first narrative Arab film to premiere in Venice.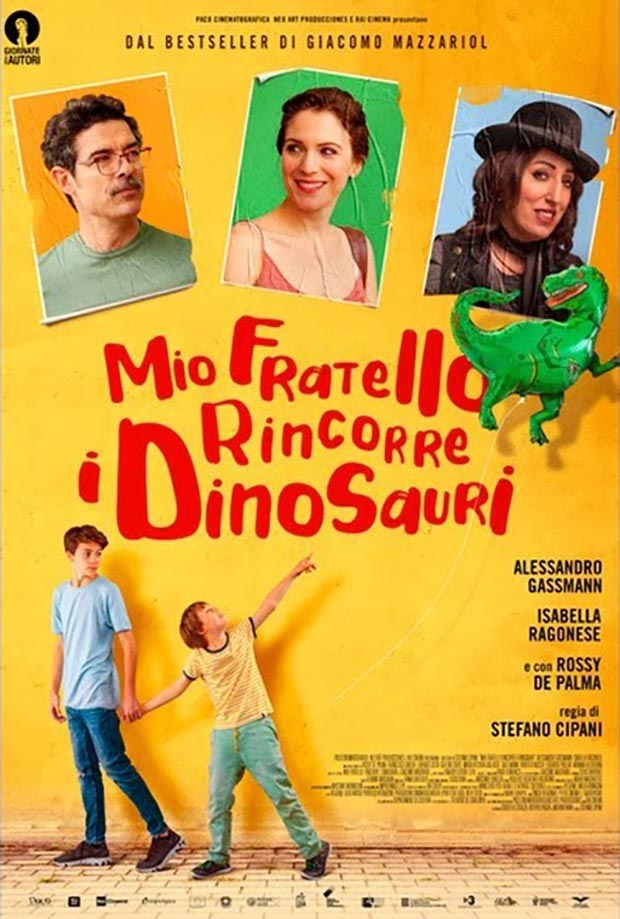 NYFA Filmmaking alum Stefano Cipani also screened his film,
Mio Fratello Rincorre i Dinosauri
at the Giornate degli Autori as part of a special event. The film, which features stars Alessandro Gassman, Isabella Ragonese and Rossy de Palma, recounts the relationship between two brothers, the younger of whom has Down Syndrome.
New York Film Academy faculty, students and alumni are honored to have partnered with Giornate degli Autori, and look forward to the opportunity to engage with attendees in years to come.