On Wednesday, May 20, New York Film Academy (NYFA) had the pleasure of hosting cinematographer ANKA MALATYNSKA as part of The 20/20 Series, created by NYFA's Creative Director of Filmmaking and Cinematography, Liz Hinlein. The conversation was moderated by Hinlein and was held virtually, allowing individuals to join NYFA and the special guests from all over the world.

The 20/20 Series, created by Hinlein, is a virtual pop-up event that takes us into the homes, hubs, and workspaces of an array of dynamic creative visionaries to allow for relaxed, engaging conversations on craft, creation and artistic vision.
In 2019, Anka Malatynska was named one of the "10 Rising Stars of Cinematography" by American Cinematographer Magazine. She is currently in the process of wrapping production on the highly anticipated new Hulu/Annapurna anthology series Monsterland, while her most recent feature film Breaking Fast, recently premiered at Cinequest in San Jose and Outfest Fusion in Los Angeles. Malatynska credits her parents, a Himalayan mountain climber and Polish immigrant scientist mother, for allowing her to live a passionate and inspired life.

Malatynska joined the conversation from Nicaragua while Hinlein joined virtually from New York. The conversation began with Hinlein asking Malatynska to elaborate on her global career, traveling to all corners of the globe as a DP (Director of Photography). "Filmmaking is always a journey. [The film/television crew] We're like a wild traveling circus that's creating these beautiful, artistic human storytelling experiences." She continued by saying that the camera is a tool to "see, understand, and tell stories" in a way that she would otherwise never know.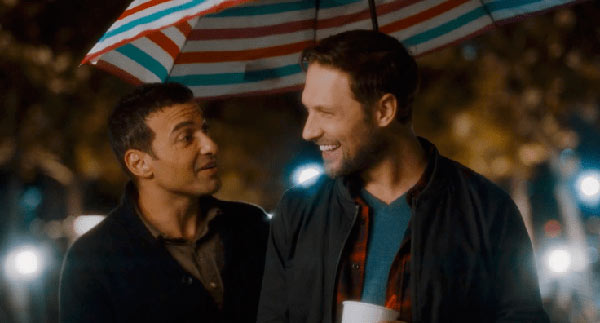 "Cinematography is this interesting art that is really on the intersection of magic and logic," says Malatynska. "It's a visual language that has fundamentals of grammar. If you were learning English as a second language, you would need to learn the grammar."

Malatynska notes that cinematography fundamentals are key for any cinematographer to be able to understand how to work internationally and collaboratively with other crewmembers on a film or any other distributed content.

Hinlein then asked Malatynska how she balances "craft, creativity and collaboration" while on a film set or working with crewmembers. Malatynska responded that, "to really emerge as an artist, you have to get to a point where the craft is internalized in your subconscious mind. Then, you can be free to create." That creativity, she explains, is her joy and also feeds into the collaborative aspect of filmmaking.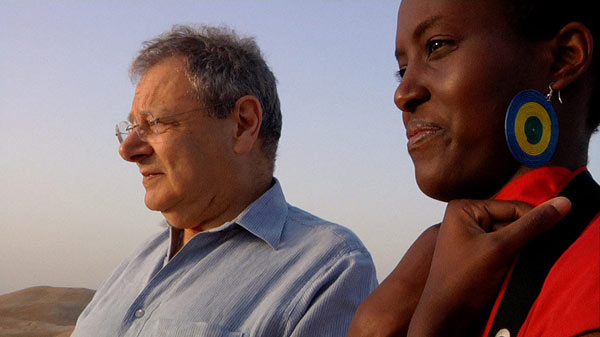 "What really helps me in contextualizing how to be a great collaborator, I deeply listen to all collaborators and watch the edges of my ego," remarks Malatynska. This includes the director, who "may not know exactly how to translate that vision," making it the cinematographer's job to interpret and translate. "It's being a magician."

Malatynska continued by reminding the audience that you always have to have respect for the director. "Dig deeper. Look at their work. You have to respect their vision," she explained. "If you don't have that respect, find a way to find it. Understand why that person was put into that role…love their work and hear their opinions and their vision."

Malatynska also reiterated that when it comes to being a filmmaker, to "shoot anything you can get your hands on and experiment" and to "make up rules for your movies and be sure they can translate within the budget that you have."

New York Film Academy would like to thank Anka Malatynska for taking the time to speak with the global audience in a candid conversation about the craft of cinematography, collaborating with your superiors, and beyond for The 20/20 Series, created by and moderated by Liz Hinlein.

To watch the full conversation, view the video below or watch on our Youtube channel.
These guests are not faculty and do not teach at NYFA, but they have appeared to share their stories and experience with our students. As guest speakers are scheduled based on their availability, NYFA cannot guarantee whether a guest speaker will visit during a student's attendance or who that guest speaker may be. This guest speaker forum is not part of any NYFA curriculum and attendance at guest speaker events is purely voluntary. Students should be aware that guest speaker events do not represent a job opportunity nor are they intended to provide industry connections.
by nyfa