On September 29, 2020, New York Film Academy (NYFA) had the honor of hosting a live video Q&A with writer/director and NYFA Filmmaking alum Antonio Campos to discuss his latest hit movie on Netflix's The Devil All The Time with NYFA students and alumni. Tova Laiter, Director of the NYFA Q&A-List Series, curated and moderated the event.



Antonio Campos' other notable feature directing credits include the Sundance sensations Christine, starring Rebecca Hall, and Simon Killer, starring Brady Corbet. His debut feature Afterschool premiered at the Cannes Film Festival and was nominated for the Caméra d'Or and Un Certain Regard awards. In television, he directed the pilot of the USA Emmy-nominated series The Sinner and served as an Executive Producer for the first season of the anthology series. He has other credits both in Film and TV as producer.

Laiter opened the discussion with the NYFA alum by asking him about how he first got into filmmaking "I knew I wanted to be a filmmaker for a long time and it really started at New York Film Academy," remembered Campos. He shared a humorous account of how he was too young (13!) to take classes so he posed as a 16 year old so he could take a 6-Week Filmmaking course at NYFA.

"For six weeks I was living this other reality and my parents were comfortable with me staying up late to edit," he joked. "My first short film I did at NYFA called Puberty and I remember this moment where I was so nervous to watch the film with an audience that I stayed in the projection room, and I didn't know how people were reacting. Afterwards, I saw my father crying because he was so proud and it was validation and support that I could feel, so it's one of the most important moments for me as a filmmaker."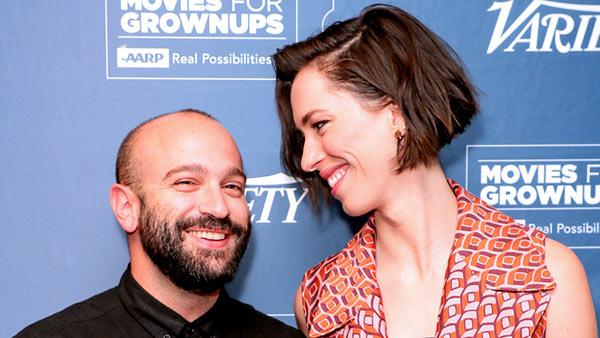 Campos then rooted himself in the indie film world, solidifying himself with hits like Martha Marcy May Marlene, which he produced, along with Afterschool and Christine, which he directed. "I made Christine and, in a lot of ways, it led me to getting The Sinner. That became a success and changed the perception of me as someone who can make things work beyond the art house. That's just patience and letting things organically happen." To the question of what contributed the most to the success of the movie, he attributed it to the fact that he always takes his time with the script, even if everyone else is impatient. That's why it takes him four years between movies but ultimately, they get the response he intended them to have.

Laiter then asked Campos to share more on the making of his hit film The Devil All The Time, which Campos adapted from the original novel and co-wrote with his brother. "The characters felt familiar, but also specific in how he [the author] was rendering the characters and getting into their heads to go to these places with awful people," revealed Campos.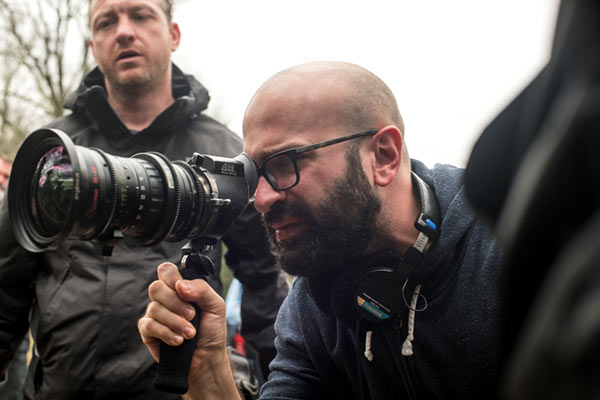 "It's an interesting movie to have gotten the wide reception it has. It's a very disruptive film emotionally. When I talk about the movie, it should feel like you are breathless for two and a half hours until you get in the car with Arvin and then you can catch your breath," explained Campos.

With The Devil All The Time boasting a star-studded cast with the likes of Tom Holland, Robert Pattinson, Bill Skarsgård, and more, one audience member asked Campos how he selects actors for his projects. "I like actors that take big swings and make strong choices, along with actors with distinct faces," he replied. "I ask myself, 'how do I feel when I meet them,' because I will be spending a lot of time with them."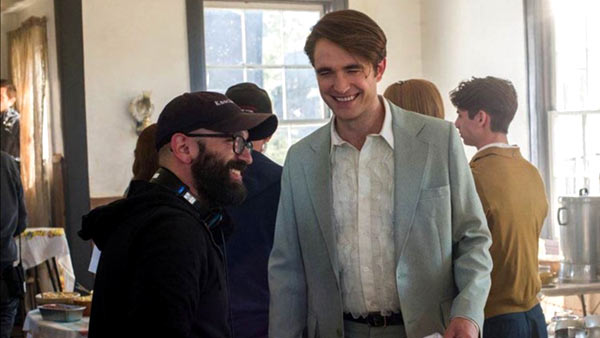 Campos also reminded the directors in the audience to "always make your actors feel seen and heard" and reminded the actors in the audience to communicate with other actors on what they need and that a good actor "likes to be around other actors and feed off that energy."

With a stacked cast of celebrity actors in his own film, Campos shared that, regardless of star power, his film is, ultimately, character-driven and was "calibrated between people who were more well-known with other character actors or people you may have never seen before." When it came to casting his film, he shared that he "knew that this film was very different for how we were approaching characters," and it required the balance of both known and unknown performers, all of whom shine in this ensemble film.

In one of the last questions of the night, one student asked for tips on how NYFA students can make the jump from student to a seasoned professional in the industry. Campos had this to share with the audience:


"Everyone's career is different and times out differently. Always expect that things may take longer than you expect, but keep your network of friends and collaborators close. In my case, it was about being open to getting involved with other filmmakers and their processes to make their movies. Keep making short films before you make your feature. Always try and be working. Short films are such a safe place to make mistakes and learn. Put yourself out there and submit to every film festival and embrace the networking aspect of being a filmmaker. You can be the most talented filmmaker in the world, but if you cannot convey your film into concrete terms, people will not be able to understand your vision."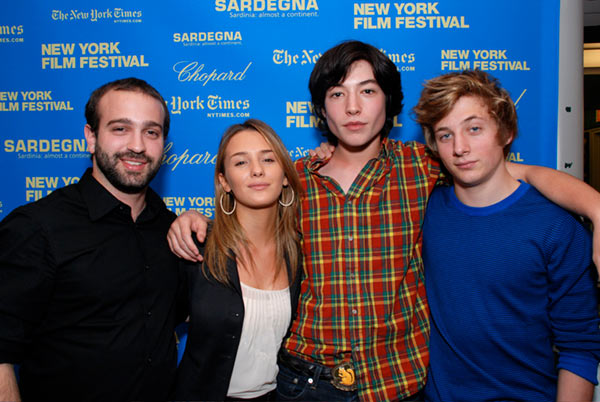 As for what's next for Campos, the writer-director reveals that he is adapting a comedy piece, as well as a new drama series starring Hollywood heavyweight Harrison Ford. "It's called 
The Staircase
, based on the documentary on novelist Michael Peterson," he shared. "I've been working on it in some capacity for ten years and it never quite worked as a feature, so now it is going to be a series and it's set up with HBO Max."
Campos closed the conversation by thanking Laiter for the enjoyable discussion and wished NYFA's next generation of filmmakers the best of luck for their future projects.
New York Film Academy would like to thank director and NYFA alum Antonio Campos for sharing his time and filmmaking experience with NYFA students and alumni, and looks forward to his upcoming projects including 
The Staircase
.
To watch Campos' recent film, 
The Devil All The Tim
e, the film is available to stream 
here on Netflix
.
To hear the full conversation, click the video below our watch on our YouTube channel 
here
.
Please note: NYFA does not represent that these are typical or guaranteed career outcomes. The success of our graduates in any chosen professional pathway depends on multiple factors, and the achievements of NYFA alumni are the result of their hard work, perseverance, talent and circumstances.
by nyfa