On Wednesday, June 10, 2020, New York Film Academy (NYFA) had the honor of hosting director and producer BRETT LEONARD and cinematographer, EDWARD BUTTON, as part of The 20/20 Series, created by NYFA's Creative Director of Filmmaking and Cinematography, Liz Hinlein. The conversation was moderated by Hinlein and was held virtually, allowing individuals to join NYFA and the special guests from all over the world.

The 20/20 Series, created by Hinlein, is a virtual pop-up event that takes us into the homes, hubs, and workspaces of an array of dynamic creative visionaries to allow for relaxed, engaging conversations on craft, creation and artistic vision.
Special guest Brett Leonard has been at the forefront of the digital media revolution for his films like Lawnmower Man, which introduced the concept of Virtual Reality, and was also the first filmmaker to pioneer modern stereoscopic techniques and photo-realistic CGI in his hit IMAX 3D film T-Rex. He also directed the cyberpunk drama Virtuosity, starring Denzel Washington and Russell Crowe.

Leonard's latest feature, Hollywood Rooftop, is the first film to be shot in both 360VR and traditional cinema. His other feature, Triumph, starring Academy Award nominee Terrence Howard (Empire) and RJ Mitte (Breaking Bad) will be released sometime in 2020.
Along with Brett Leonard, Hinlein introduced cinematographer and futurist Edward Button, who has worked closely with Leonard on his forthcoming film Hollywood Rooftop. Button is an award-winning Director of Photography, who has traveled the globe shooting for brands like Gillette, Care International, Western Union, Sony/BMG. He's the recipient of the 'Best Cinematography' award at the Brasov International Film Festival, and his work has been screened at The Cannes Film Festival, Cannes Lions, and The Sundance Film Festival.
Hinlein kicked off the conversation by asking both Leonard and Button about Leonard's feature, Hollywood Rooftop (unreleased), which was shot in both 2D and VR. "It was an experiment," Leonard explained. "We were combining things [2D and the immersive experience] in a way that hadn't been done before as an entire feature." Button continued, "By doing both mediums, we elevated the process by working with the actors to incorporate both elements of the future and the past."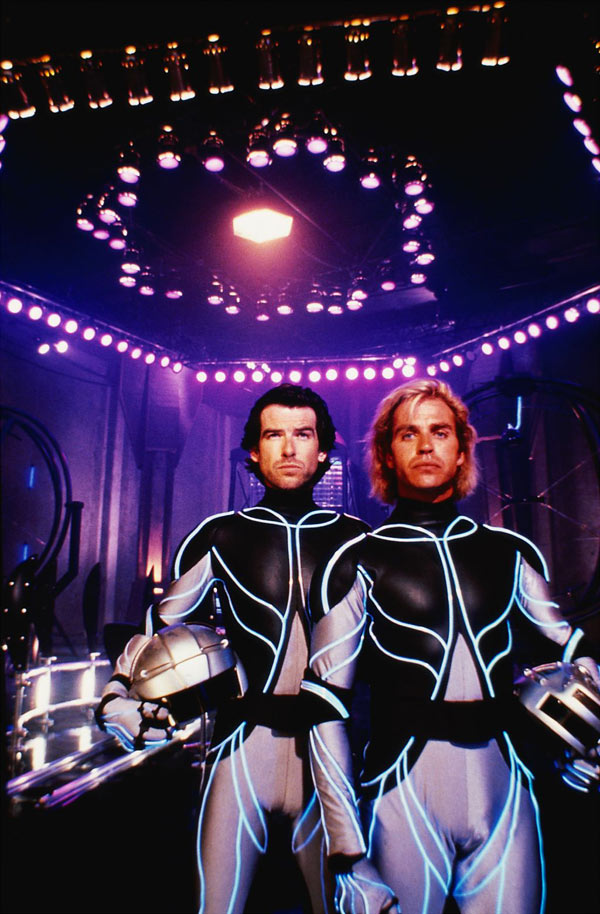 Still a new concept for combining traditional filmmaking with filmmaking and technology of the future, Hinlein asked both creatives, "What can Hollywood learn from this?" Leonard, known as trailblazer for immersive technology in film, admitted, "though it has been around a long time, it is still just the beginning of immersive and figuring out the lexicon. Right now, we need to embrace an 'Immersive New Wave'."
Like the French New Wave with handheld cameras becoming more prominent, Leonard explains that "this [immersive experience] is just the kind of experimentation we need right now." On how this technology should be experimented on within the film industry, Leonard suggests that it's "the emotional engagement, the story, the characters," that can be amplified by fusing both forms of filmmaking.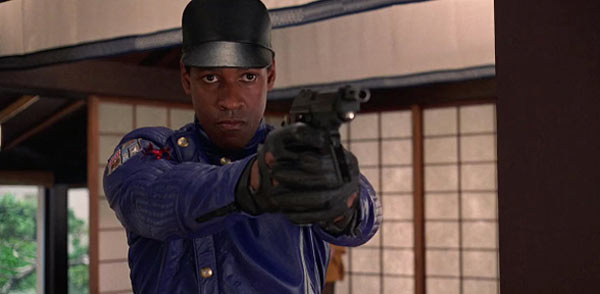 Hinlein then posed the question, "How can a new director, who is studying now, prepare to think in a way that accommodates 3D storytelling in a cinematic setting?" Button responded that filmmakers should start learning about game engines. "Think in a 3D space. It's like live theater. If you were to be shooting a short film and what is in front of the camera, now you have to think about everything else that is around you." So, not only do you need to think about the room you are in, but you need to think about what is outside, what is down the hallway, etc.
Button encouraged viewers to better understand the concept by considering using an inexpensive camera and start shooting 360 videos to begin to play around with the concept of immersive filmmaking and to experiment to see what it feels like in addition to learning the game engine.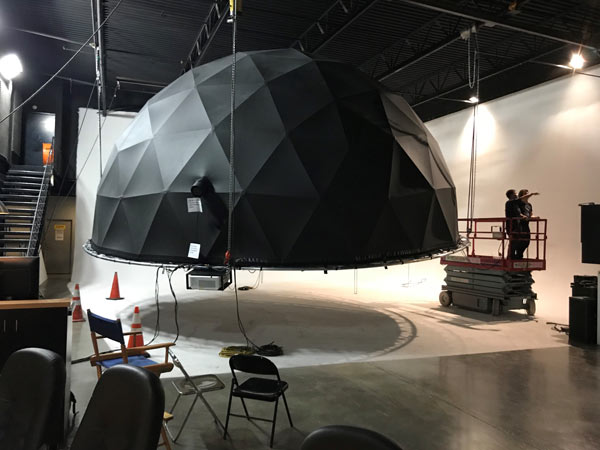 Leonard also encouraged the global audience by saying, "You have the chance to form some of the new lexicon. A chance to create the rules for a new medium." He continued, "If I was a young filmmaker, I would just grab a hold of all these new tools as cost-effectively as I could, and start making mistakes because you have to fail fast."
"Fail fast and fail frequently," Button adds. "Just make some things."
New York Film Academy would like to thank Brett Leonard and Edward Button for taking the time to speak with the NYFA global community for The 20/20 Series on immersive filmmaking and for encouraging others to continue to experiment as artists and creatives.
To watch the full conversation, view the video below or watch on our Youtube channel.
These guests are not faculty and do not teach at NYFA, but they have appeared to share their stories and experience with our students. As guest speakers are scheduled based on their availability, NYFA cannot guarantee whether a guest speaker will visit during a student's attendance or who that guest speaker may be. This guest speaker forum is not part of any NYFA curriculum and attendance at guest speaker events is purely voluntary. Students should be aware that guest speaker events do not represent a job opportunity nor are they intended to provide industry connections.
by nyfa