New York Film Academy (NYFA) had the honor of hosting a live virtual Q&A with Emmy Nominated Elizabeth Olsen of Marvel's Wanda Vision, the ever popular Disney+ limited series for NYFA students. TOVA LAITER, Director of the NYFA Q&A-List Series, curated and moderated the event.


Laiter began the Q&A with questions about her background.

Having participated in ballet classes at an early age, Olsen admits she has wanted to act as early as the age of 10 years. While in college, Olsen was a student of the Atlantic Acting School, during which she auditioned for off-Broadway and Broadway productions as an understudy.

Olsen's love of theater and performance background lead her to study abroad at the Moscow Art Theatre School, where the actress claims she has "Never seen better theater in my life." Given the longstanding history of Russian theater as the people's entertainment, Olsen acknowledges that the regular rotation of productions, range of genres, and generations of acting knowledge passed down result in "some of the most creative theater I've ever seen in my life." Olsen took this experience back home where she continues to build out her professional expertise across a wide range of projects.

The actress details her transition from independent films such as Liberal Arts (2012) and In Secret (2013) to her role as the Scarlet Witch in the Avengers' film franchise.
The actress's path to the Marvel Universe started with a conversation with her agent. With an interest in expanding her work to include broader ranges of film genres, Olsen soon found herself in very corporate meetings with studio heads at a global entertainment company, Legendary. With a chance to work alongside future Avengers' co-star Aaron Taylor-Johnson, Olsen was cast in the 2014 film Godzilla. Her success in this performance led to her consideration for the role of the Scarlet Witch.

Olsen blushed when thanking students for their high praise and congratulations on her many accomplishments. With the utmost modesty, the actress gave her own words of encouragement and advice for students new to the entertainment industry.

When asked about challenges she had faced in her early career, Olsen stood firm in her belief young actors shouldn't be afraid to voice their concerns for roles or projects out of fear that they will not find work otherwise. To Olsen, it's more important that actors keep true to themselves and maintain their own self of worth.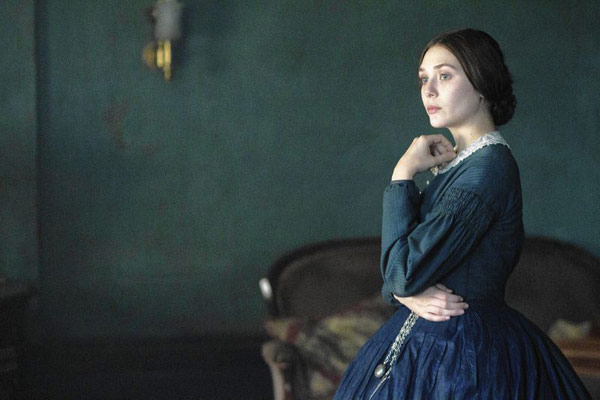 For new roles, the actress offers invaluable advice on research. For roles based on true events, like for an upcoming role where Olsen will play the infamous Texas housewife, Candy Montgomery in an HBO Max true-crime limited series, she advises actors to learn as much as they can from the source material. For Olsen, understanding as much context around a story or project gives her a sense of security around her role. A well-written script helps her find her voice, which in turn informs how she carries her body in a role. The actress asks 'is there an accent? Dialect?' This critical information allows her to decide how to breathe, posture herself and make physical changes to carry out a stellar performance.

When playing a villain, Olsen believes in bringing out the humanity of the character. To her, portraying a character in a way where audiences can see beyond the surface of a character, their depth, makes for a more interesting on-screen subject.

Students then asked the actress about her least favorite areas of acting. Very honest, Olsen answered, "working with the press." Though not shy, the actress admits she is a fan of being herself in a role, so photoshoots, dressing in branded clothes, and giving interviews are not the aspects of her career that drive her. But she likes to give back and interact with students, Not surprisingly, the actress thrives when she's on set, acting and giving a performance.

The actress will be reprising her role as Wanda Maximoff in the upcoming Disney's Doctor Strange in the Multiverse of Madness, to be released on March 25, 2022. She described it as a scary movie, very Sam Raimi. Asked about the Wanda Vision twins appearing in a Young Avenger ' possible film, she said that she has no knowledge of it, it's all up to Marvel.

Olsen was recently nominated for a Primetime Emmy Award for her performance in WandaVision for 'Outstanding Lead Actress In A Limited Or Anthology Series Or Movie' in 2021.

The series was nominated for 23 Emmy's.

New York Film Academy would like to thank Elizabeth Olsen for sharing his time and acting experience with NYFA students and alumni.

To hear the full conversation with Olsen, click the video below.
These guests are not faculty and do not teach at NYFA, but they have appeared to share their stories and experience with our students. As guest speakers are scheduled based on their availability, NYFA cannot guarantee whether a guest speaker will visit during a student's attendance or who that guest speaker may be. This guest speaker forum is not part of any NYFA curriculum and attendance at guest speaker events is purely voluntary. Students should be aware that guest speaker events do not represent a job opportunity nor are they intended to provide industry connections.
by nyfa