On Monday, May 11, New York Film Academy (NYFA) had the pleasure of hosting a live video Q&A with Golden Globe American actress Beanie Feldstein on the occasion of the national release of her latest film How to Build a Girl, in which she has a starring role. Tova Laiter, Director of the NYFA Q&A Series, moderated the event.
Beanie Feldstein grew up with a love of theatre and the arts, which led her to pursue musical theatre and eventually a career in acting. "I was obsessed with musicals," she tells Laiter. "It was all I ever wanted to do [to perform]. I did community theatre my whole upbringing." After her senior year of college studying Sociology, Feldstein decided to begin auditioning for acting roles and eventually landed her first speaking role on Orange is the New Black in 2015 followed by Neighbors 2: Sorority Rising, The Female Brain, and the HBO pilot for The Devil You Know; launching Felstein's screen actor career.

Feldstein's SAG nominated performance in Greta Gerwig's Oscar-worthy Lady Bird that Feldstein cemented her rise to prominence. That same year, she starred as Minnie Fay in the Broadway revival of Hello Dolly! alongside Feldstein's hero and Broadway legend, Bette Midler. The musical went on to receive a Tony Award for "Best Revival of a Musical" and Feldstein received critical acclaim for her performance on the live stage.
Feldstein was then cast in the highly anticipated film Booksmart, which served as actress Olivia Wilde's directorial debut and Feldstein's first role with top billing. The role earned her a Golden Globe nomination for "Best Performance by an Actress in a Motion Picture – Musical or Comedy" and the film went on to win the 2020 Independent Spirit Award for "Best First Feature."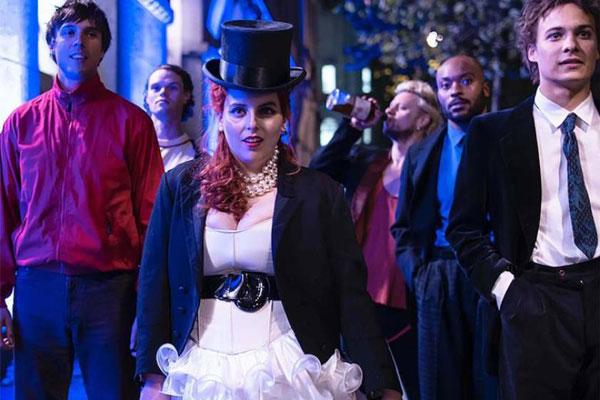 Following a screening of the film's trailer, Laiter opened up the Q&A by commenting on how Feldstein was able to nail her British accent and asked her how she first came to be involved with the production.
Feldstein read the script for the film while she was still performing onstage for Hello Dolly!. As she read the script, Feldstein recalls that she couldn't help but feel that she knew this character. "She loves the world, she loves to write, she really is a giving and imaginative spirit, and I just knew her even though I grew up in Los Angeles and was born in the '90s. Caitlin's writing is so deeply felt and it sparkles." When Feldstein called her agent back, she remembers telling him, "I've never been more scared of anything in my life, ever, but I HAVE to try."
After co-starring with Kaitlyn Dever in Booksmart, Feldstein remembers being really nervous and excited all at once for landing the starring role and leading the entire cast for How to Build a Girl. "I thought, 'What do I want the crew and the cast and Coky [Giedroyc] to remember me by?' Then I remembered I'd rather be kind than good in a scene."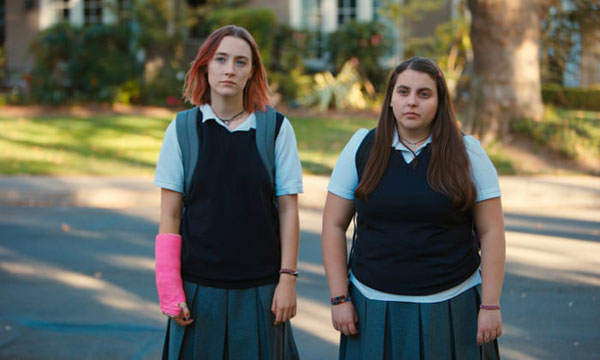 A filmmaking student then asked Feldstein how directors can better work with their actors when on set, to which Feldstein responded, "the greatest gift all of the beautiful and incredible directors that I have worked with have given me is a feeling of stability and calm." Feldstein then recalled her time working with Olivia Wilde on Booksmart and how Wilde would say, "sets are like construction sites."
"Stay very calm and clued into what they [your actors] are doing and what they are feeling because there is so much beautiful chaos on a set, especially when you are in a time crunch," Feldstein replied. "The greatest gift you can give is to just say 'it's you and me, I've got this, and I'm here for you'."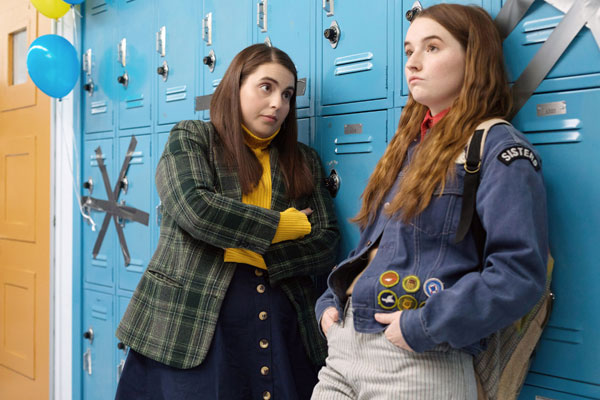 Feldstein then concluded that, overall, no matter what role you play on a film set, take advantage of as many opportunities as possible, and if you lose a job, put yourself in another person's shoes. "You might be perfectly right for something, but if not, it's the other girl or guy's best day of their lives. If you don't get something, it's the best day of another person's life."
New York Film Academy would like to thank the gracious Beanie Feldstein for sharing her time and expertise with the students and encourages everyone to watch her latest starring role in How to Build a Girl, now available to stream, and to keep an eye out for Feldstein as Monica Lewinsky in Ryan Murphy's American Crime Story: Impeachment, which has yet to start production.
To listen to the full conversation, click the video below our check it out on our YouTube channel here.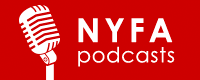 by nyfa