MARCUS A. CLARKE, Brooklyn-born director and producer, joined NYFA's virtual Q&A-List Series with Tova Laiter in a live video interview. Clarke, director and executive producer of the acclaimed Netflix documentary, Blood Brothers: Malcolm X & Muhammad Ali, discussed his career in filmmaking and how he landed the role of storyteller for two iconic American men.


Clarke has over 20 years of industry experience working across commercial production, television, and film starting out as a film runner for Spike Lee's Forty Acres. He made his way up the industry ladder from production assistant to production manager to producer to first A.D. to Director. Originally starting off in tabletop commercials for Santiago Inc, he worked his way to Producer credits for CNN Films and Mass Appeal's feature-length documentary on hip-hop fashion Fresh Dressed (a Sundance Selection in 2015) before being called on to direct Blood Brothers.
Clarke's Netflix documentary, Blood Brothers: Malcolm X & Muhammad Ali came about after famed showrunner Kenya Barris' (Black-ish, Girl Trip) optioned the book Blood Brothers: The Fatal Friendship Between Muhammad Ali and Malcolm X, written by Randy Roberts and Johnny Smith and Marcus pitched his vision as a young black man to tell the extraordinary story of the friendship between civil rights activist Malcolm X and American boxer-turned activist, Muhammad Ali. They were looking for a director for a year and he got the job.
In just three years, Malcolm X and Muhammad Ali forged a brotherhood that would not only change both men, but also the world. The documentary offers a unique perspective from the living family members and friends of both subjects. In a series of incredible archival research, never-before-seen footage, and personal interviews, close anecdotes, and historical events unfolded during the documentary.
Clarke interviews Malcolm X's own daughter, Ilyasah Shabazz, Muhammad Ali's brother, Rahman, and daughters, Maryum and Hana to offer several viewpoints of the friendship from those closest to the family. The film illuminates their meeting, bonding, and eventual falling out over their discord within the leadership of the Nation of Islam. An important note Clarke makes regarding their relationship, is that Muhammad Ali was 17 years younger than Malcolm X, an age difference that lent a great deal to how influential the latter was to the former.
Laiter asks how Clarke was able to land such a compelling story for this important relationship. Clarke notes the book as an important foundation for the documentary. Also, what struck Clarke regarding existing material about these two men, was the absence of any real record of their friendship: "This relationship hasn't been well-documented. It hasn't been well-explored."
When asked by Laiter why this relationship might lack historical record, Clarke responds, "I have to call out the obvious, which is that Malcolm X as a civil rights leader, has always been seen as far more intimidating than say, Martin Luther King Jr, and for that reason, I think history has dampened his impact, while in recent history, considering recent events such as BLM, he would have been on point, totally."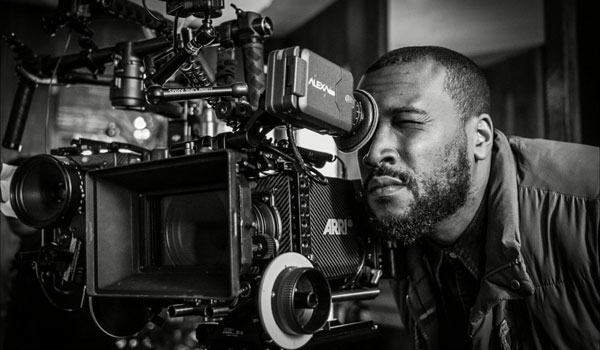 As a Black director himself, Clarke often put himself in the shoes of his subjects to understand what was truly important in this moment of history. In examining the two figures' upbringing, Clarke includes the importance of the historical figure Marcus Garvey and his impact on the upbringings of Malcolm X's and his beliefs, a story that is not often told in existing documentaries.
When a student question had him reflect on his experiences in numerous crew roles throughout his career, Clarke emphasized: "I strongly recommend it as a particular path to getting to be a director because it really helped me to know what a single person does on the crew. Because I've done it. Trying to make a film is difficult enough, already—and If you have an understanding of: the timing of it, scheduling of it, what is your crew capable of doing, how much time does it take for your crew to do the things that you're asking for, these are all things that are extremely helpful to know for production."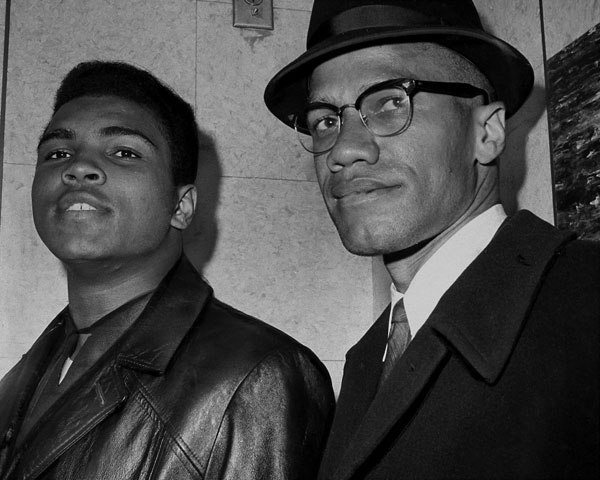 When asked how he felt about taking on the subject matter of the two of the most iconic Black American figures, he replied that he fully understood the responsibility that this type of project held. As part of his process, Clarke immersed himself in the material and tried to make decisions based on what he hadn't seen in the existing material out there already. According to Clarke, these details were very important, powerful, and compelling to include.
New York Film Academy would like to thank Marcus A. Clarke for sharing his time and invaluable perspective as a director with NYFA students and alumni. The documentary Blood Brothers: Malcolm X & Muhammad Ali is available to stream now on Netflix.
Watch the full conversation below:
by nyfa