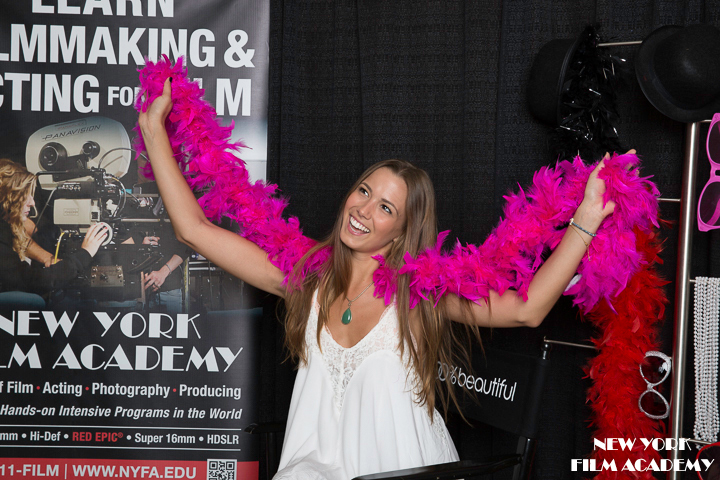 The New York Film Academy South Beach Photography department, led by Photography Co-Chair Paul Sunday, held a "Movie Madness" event with Bloomingdale's Miami in The Falls. The photography event created a movie-like atmosphere in the cosmetics department, giving ladies the opportunity to feel what it's like to be prepped before a photo shoot. Many of the people we met were naturals and shined behind the camera!
"I've collaborated with Bloomingdale's many times over the years.  It's always been fun and inspiring," said Co-Chair of NYFA's Photography Program, Paul Sunday. "The Hollywood makeup event at the Falls was no exception. The beauty team at Bloomies was stellar. They embodied what we teach our photography students; vision, style and professionalism are ingredients for success."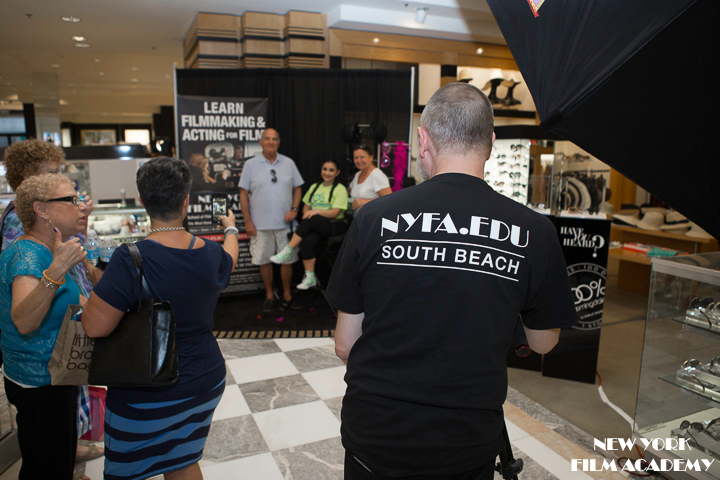 Since 2013, the 10,000 square ft. South Beach location, with facilities on the second floor and in the Penthouse Suite of 420 Lincoln Road, has quickly become a desired home for aspiring photographers, actors and filmmakers to truly hone their craft in a hands-on learning environment.
Catered to all levels of expertise, the NYFA South Beach Photography program offers short-term, long-term and degree programs. Each curriculum is designed to allow students to develop their own unique voice so that they can build a photography portfolio that is immediately recognizable as their own.
If you're interested in learning more about the New York Film Academy South Beach Photography School, visit https://miami.nyfa.edu/photography/.
To view more photos from our event, please visit our Facebook Album by clicking here.
by nyfa