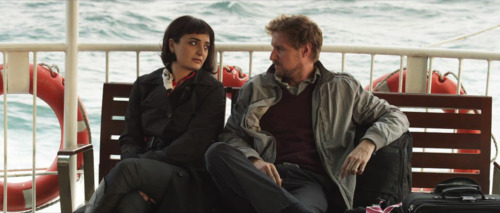 Renowned Turkish actress Fadik Sevin Atasoy (left) pictured with Paxton Winters (right)
New York Film Academy Social Media Manager Mandy Menaker will be in Istanbul, Turkey next week promoting short film Merhaba. Merhaba tells the story of Özge, a young Turkish woman who flies home to Turkey and discovers dealing with her father's health is more difficult than introducing him to her American boyfriend. She is now forced to make a difficult decision about her life. Merhaba features renowned Turkish father and daughter actors Sönmez Atasoy and Fadik Sevin Atasoy. The supporting cast includes Nursel Köse, İskender Altın, and Paxton Winters.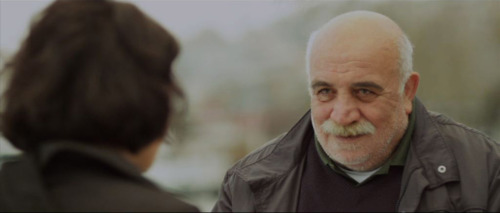 Real-life father-daughter duo Sonmez Atasoy (right) and Fadik Sevin Atasoy (left) play father and daughter in Merhaba
Menaker produced the film, which shot on location in Istanbul, Turkey in March 2010. Merhaba will have two special screenings during the week. On June 21, the film will screen for the ALS community during a Bosphorus Cruise Tour, sponsored by ALS-MNH Dernegi (ALS-MND Association). The film will also screen for prominent scientists from Boğaziçi University, University of Massachusetts, Harvard University and Brown University  at the Pera Museum during the 2011 Suna Kıraç Neurodegenaration Conferences in Istanbul, Turkey. After the screening, there will be Q&A between Director Lauren Brady and esteemed medical professional Dr. Alper Kaya moderated by Producer Mandy Menaker, followed by a wine and cheese reception sponsored by the Suna and Inan Kirac Foundation. The film's star, Fadik Sevin Atasoy will attend the invitation-only Pera Museum screening.
"The goal of this film to entertain audiences while spreading awareness of ALS and related neurodegenerative diseases," explains Writer/Director/Co-Producer Lauren Brady. "We are thrilled to screen the project during the next week for scientists, survivors, and their supporters."
The film is twenty minutes in length and primarily in Turkish with English subtitles. Brady did not speak any Turkish prior to directing the film. The film premiered in New York at the 2011 First Run Film Festival in April, garnering the following awards: Audience Choice Award, Best Actress – Fadik Atasoy, Commendation in Directing – Lauren Brady, Commendation in Producing – Mandy Menaker, Commendation in Cinematography – Mingjue Hu.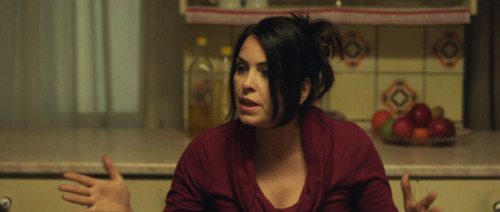 Actress Nursel Köse as Aunt Mine
To learn more about the project and how you can get involved, visit www.merhabafilm.com.
by nyfa