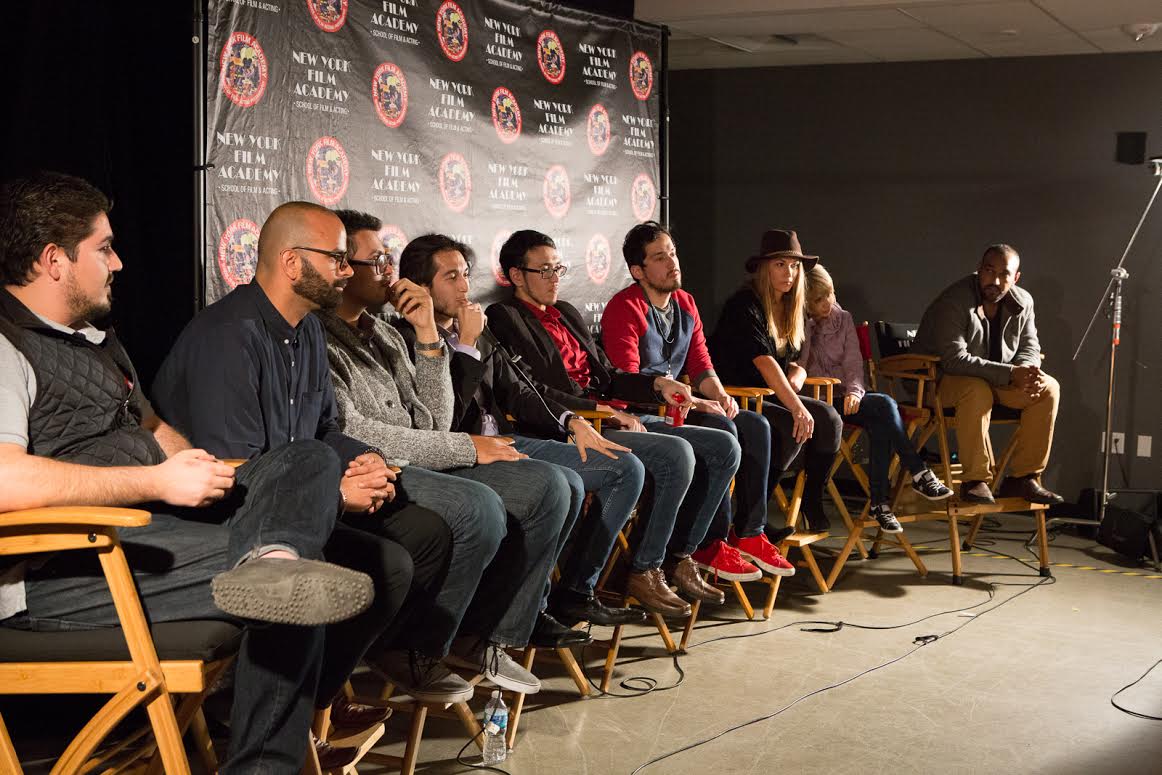 A frustrated screenwriter gets unlikely inspiration for his next "killer" screenplay. A young man is pressured by his father to leave his true love for an arranged marriage. A police detective viciously interrogates three suspects to uncover who murdered an innocent man over a parking spot.
These stories were but three of the twelve films and music videos recently screened at New York Film Academy's Student Arabic Film Festival. With Dean of Enrollment Tami Alexander in attendance (all the way from New York!), the festival showed how the themes and stories created by our Arabic students were truly universal.
Recent alum Osama Alkhurayji along with current students Almotaz Aljefri and Fawaz Saleh organized the event with Dean of Students Eric Conner. After receiving submissions from several current students, a lineup was compiled which included an array of dramas, thrillers, comedy and romance.
In a Question and Answer session after the screening, the student filmmakers described the passion (and occasional problems) that went into creating their work. What came across from the comments was how relatable the material was to an audience from all over the globe.
At the end of the night, three projects were recognized by a judging panel that included Saudi film director Bader Alhamoud and Al Riyadh's Film Critic Rja Almutairi.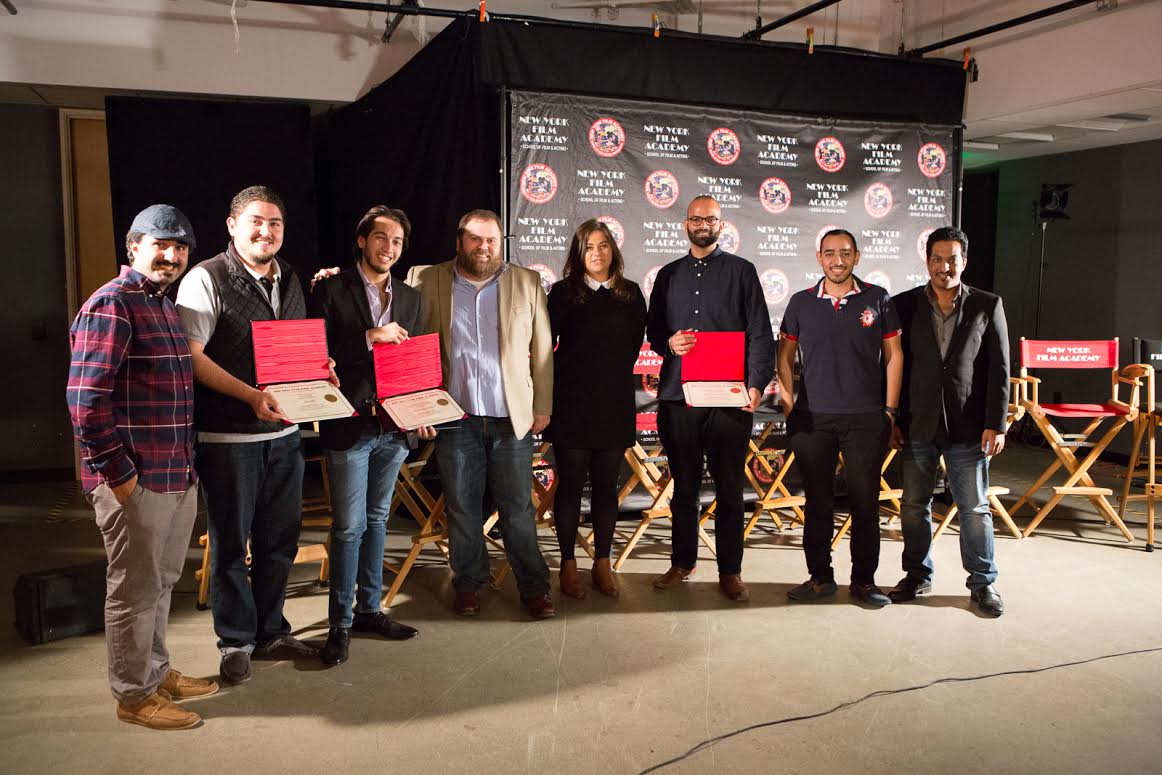 First Place
NOT THIS WAY
Producer / Director of Photography – Abdullah Alshuridah
Producer – Mann Binabdulrahman
Second Place
SHARP
Director – Omar Said
Third Place
JOHNNY SHADOW
Director – Abdullah Abuljadail
Congratulations to all the filmmakers on their work!
by nyfa