On Tuesday, July 14, 2020, New York Film Academy (NYFA) had the pleasure to hold a live video Q&A with critically acclaimed actress MENA SUVARI to discuss her acting career with NYFA students and alumni. Tova Laiter, Director of the NYFA Q&A Series, moderated the event.

Mena Suvari is an award winning actress known for her roles in hits such as American Pie (1999) and the five-time Oscar-awarded American Beauty (1999). Directed by Sam Mendes, her genuine and moving performance as the character Angeles Hayes in American Beauty earned her a 'Best Supporting Actress' nod by BAFTA and a SAG Award for 'Best Ensemble Cast.' Suvari also won a Movieline Award for 'Breakthrough Performance' for her role.
Following the success of American Pie, she reunited with Jason Biggs in Amy Heckerling's romantic comedy Loser (2000) and continued to show her acting range in projects like Jonas Åkerlund's cult-classic Spun (2002), Rob Reiner's Rumor Has It (2005), Tony Scott's Domino (2005), and Factory Girl (2006), amongst others.
On the small screen, Suvari appeared in the award-winning HBO series Six Feet Under, portrayed the iconic Black Dahlia in Ryan Murphy's American Horror Story anthology series, and appeared on Chicago Fire. Additionally, Mena co-starred in the highly anticipated TV series American Woman alongside Alicia Silverstone.

Laiter opened the conversation by discussing Suvari's career in the entertainment industry, which began with Suvari booking modeling and commercial jobs, which then turned into guest star roles on television. After booking her first film, Nowhere (1997), other indie film gigs soon opened up for the actress, eventually leading her to her biggest break yet, a lead role in the cult-classic, blockbuster film American Pie.

Suvari recalls the audition for high school chorus student Heather being very relaxed and not as intense as her audition for American Beauty. After shooting American Pie, Suvari remembers going into film Sam Mendes' heavily awarded film American Beauty, playing a more dramatic role as Angela Hayes, known for her iconic, risqué rose petal scenes throughout the film.

"I honestly remember thinking, at the time, 'I'm so happy to have a job' not necessarily the big names around me and they [American Pie and American Beauty] saved me at the time during a very personally challenging moment in my life."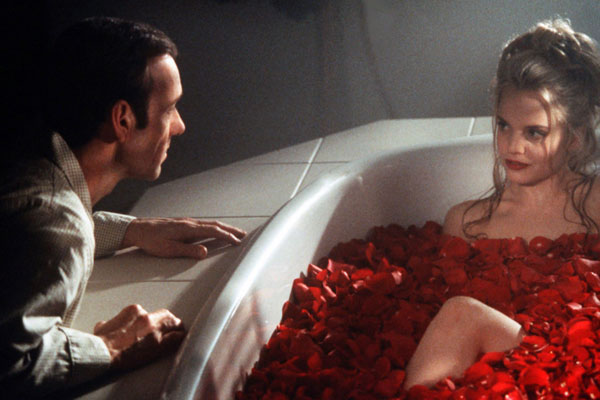 Suvari, who has experienced shooting some intimate scenes across her filmography, also touched on what it can be like for actors on set when filming a very sensual or more explicit scene.

"It can definitely be awkward sometimes," she laughs, "I have worked in all types of scenarios, but when you are shooting intimate scenes you want to keep the crew as small as possible and make everything feel very considerate." For American Beauty, Suvari recalls everything being handled very professionally and carefully and remembers that Mendes was "very supportive" throughout the process.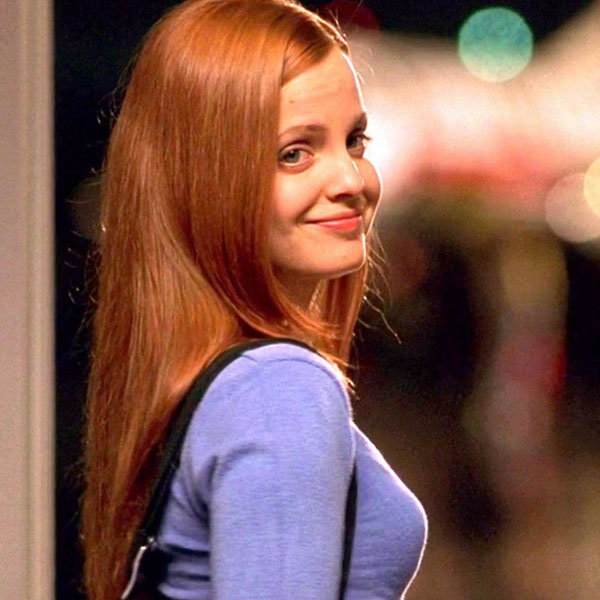 A student then asked Suvari how she personally gets into approaching a role when reading a script. "It depends on the project," she shared. "I am currently working on a project now, for example, where there is a tight family dynamic and I am trying to understand where the characters are coming from and their motivations."

Ultimately, Suvari explains, approaching a script is really about collaboration, as well. "I want to approach the writer, the director, and whoever I can to understand the genesis of the story and what it means to them, and ask as many questions as I can."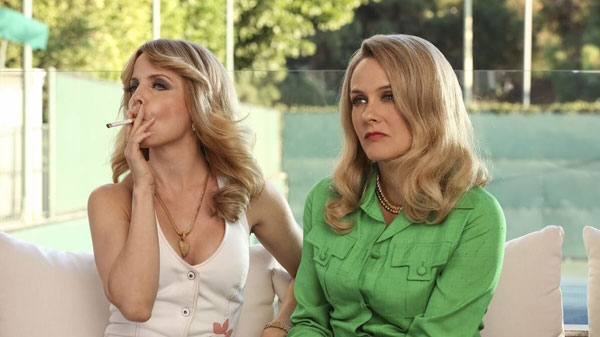 Suvari closed the conversation, by sharing some advice with NYFA students that has always stuck with her throughout her career while she was shooting Orpheus in 2007. "It was something that you think would be so simple, but the director [Bruce Beresford] just said 'listen, listen listen,' which can be tricky if you think about it, because you already know the script and what will happen because you are familiar with everything, but you need to be as present as possible in the moment."

Laiter then thanked Suvari for joining the conversation and giving students some excellent insight for their future productions in front of the camera or for those directing actors, while Suvari exclaimed she was so happy to be part of the conversation and to speak with the students.

New York Film Academy would like to thank actress Mena Suvari for sharing her time and her experiences working on set from being a young actress to a seasoned performer. NYFA encourages everyone to check out Suvari's upcoming film Grace and Grit, set to release later in 2020.



These guests are not faculty and do not teach at NYFA, but they have appeared to share their stories and experience with our students. As guest speakers are scheduled based on their availability, NYFA cannot guarantee whether a guest speaker will visit during a student's attendance or who that guest speaker may be. This guest speaker forum is not part of any NYFA curriculum and attendance at guest speaker events is purely voluntary. Students should be aware that guest speaker events do not represent a job opportunity nor are they intended to provide industry connections.
by nyfa