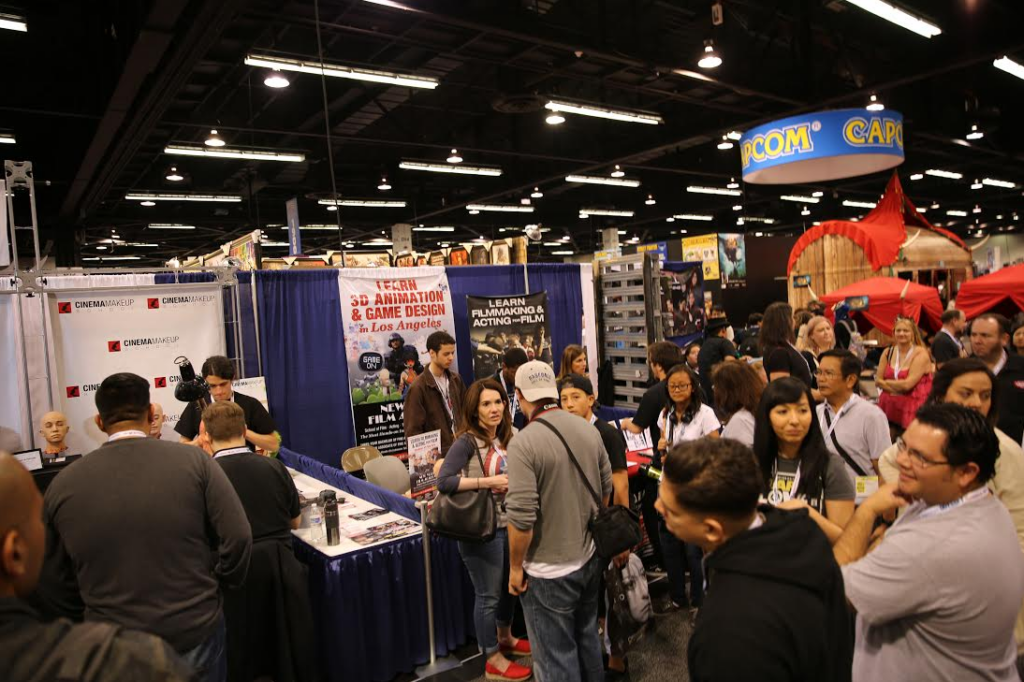 For the second year in a row, Adam Finer (Chair of Industry Outreach and Professional Development) and Nunzio DeFilippis (Screenwriting Department Chair) presented a panel on Franchise Development and Transmedia titled "Story Worlds: The Alchemy of Franchise Creation" at WonderCon in Anahiem, California. Joining them on stage this year for a witty, insightful exchange was Christina Weir (one of the co-creators of the Screenwriting Department's Transmedia Track). The audience was engaged as the trio imparted wisdom about the world of stories and covered the elements that make up a successful franchise. Current New York Film Academy students and alumni joined the fast-paced and informative session, but the majority of the excited questions and panel interactions came from attendees interested in, or already trying, to create their own story worlds and franchises. The panel closed out Friday Night and attendees stayed till the very end to ask questions of Adam, Nunzio, and Christina, to discuss franchises and how to create or pitch their own ideas.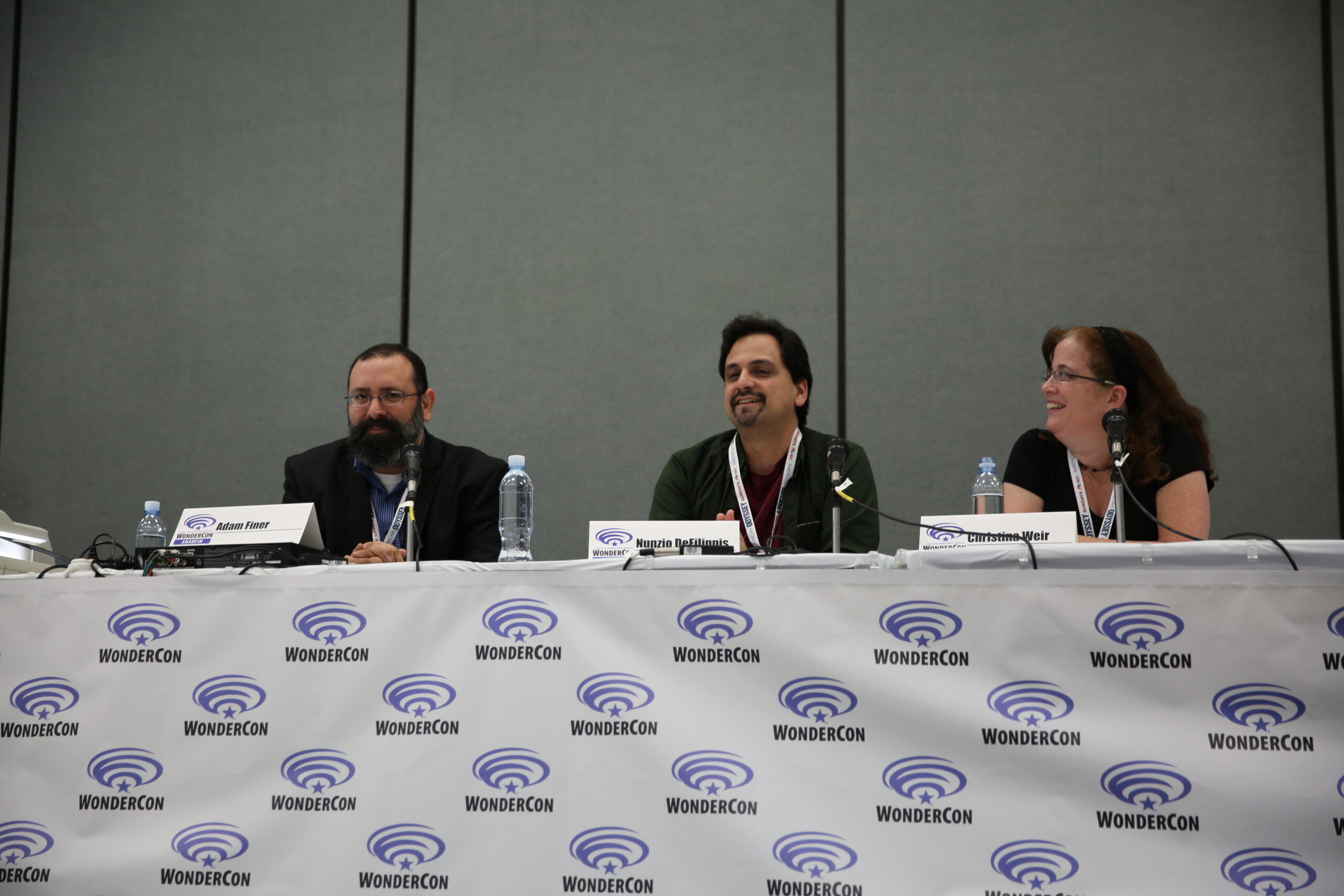 Adam, Nunzio, and Christina bantered their way through a variety of famous franchise examples, focusing on where they started and where they've gone: Batman started as a comic and has expanded to television shows, movies, and games; My Little Pony was originally a toy and grew into three different television series and movies; Harry Potter started as a novel series and has, thanks to fan contribution, grown into website and theme park interactive experiences. These are only a few of the examples, but Adam, Nunzio, and Christina went on to show that as long as you have an interesting world and dynamic characters to populate it, story worlds – franchises – can come from anywhere.
In addition to the panel, New York Film Academy had a strong presence in the WonderCon Exhibition Hall with a booth that featured student work and was manned by Faculty, Staff and Student Volunteers. The booth was NYFA's first at any comic convention, and our diligent staff and student volunteers were on hand all weekend to answer questions and talk with attendees interested in the wide array of educational paths available at the New York Film Academy.
Written by Jennifer Sterner and Adam Finer
by nyfa