With many festivals being cancelled or postponed due to the COVID-19 pandemic, New York Film Academy South Beach instructor Eduardo "Eddy" Santa-Maria decided to engage South Beach students to create their own films from home and have a place to have them shares and voted on for NYFA's first-ever Made at Home Festival, presented by NYFA South Beach. The Festival's winners included MFA Acting for Film student Yulia Korotkova (Student Choice Award), and One Year Filmmaking Conservatory student McKenzie Mortensen (Staff & Faculty Choice Award).
"I constantly see students stop each other in the halls and ask 'hey how's that film going,' and I've seen those same students leave that conversation inspired and ready to make a film of their own. That infectious creativity seemed to have died down as we move to remote learning," shared Santa-Maria. "So, in order to get that vibe back, the itch to create, I figured the Festival would give them a challenge where their creativity would be put to the test and, hopefully, inject that sense of creativity that NYFA is famous for."
Students who participated in the Film Festival were given one month to develop, write, shoot, and edit a 5-minute film completely shot from their own home. With the Coronavirus pandemic shutting down many areas all over the country, students were encouraged to use what they had at home, from camera equipment (mobile phones, DSLR) to casting their film with only themselves or who they lived with. 
McKenzie Mortensen, who won the Staff & Faculty Choice Award for her short film Quarantined, was inspired to make her film due to her own personal experiences of being alone during the pandemic. The Burley, Idaho native's short film is a horror-comedy about a girl who becomes so bored and lonely that she makes friends with an evil villain, who crawls out of her television. In addition to the full film below, Mortensen has also shared her Quarantined storyboard available here.
"I hope the audience was able to relate to my short emotionally since my film subject was very current," says Mortensen. "I also hope they were able to let out a laugh, chuckle or giggle." Mortensen will graduate from the One Year Filmmaking Conservatory from NYFA's South Beach campus in September and plans to pursue a career in film editing. In addition to her short film Quarantined and Doritos Super Bowl competition entry, Mortensen also created a short stop motion film, which can be viewed here.
https://www.instagram.com/p/B6v5pW9hdWQ/
Winner of the Student Choice Award, Yulia Korotkova, was inspired to create her short film Waters after playing around with different shots and angles taken on her cellphone. After attempting to create a shot of someone being pulled out from under the bed, she was inspired to create a thriller about soul-collecting water that could be condensed for the Festival's parameters. "The original script was a ten minute film and we [Korotkova and her husband] feel proud of having created this film only using an iPhone without any professional equipment," she explains.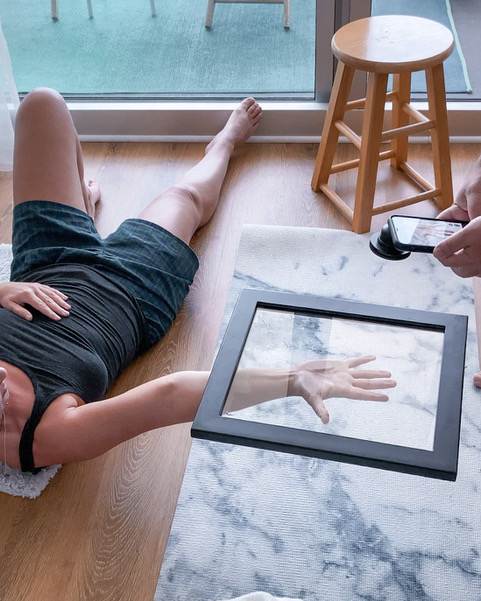 Korotkova, who was born in Russia and grew up in Venezuela, moved to Miami 11 years ago and is currently studying acting at NYFA South Beach. Waters, she explains, is her first-ever film. "I was hoping to entertain and, at the same time, show how there is no need for expensive equipment and large expensive production in order to tell a story."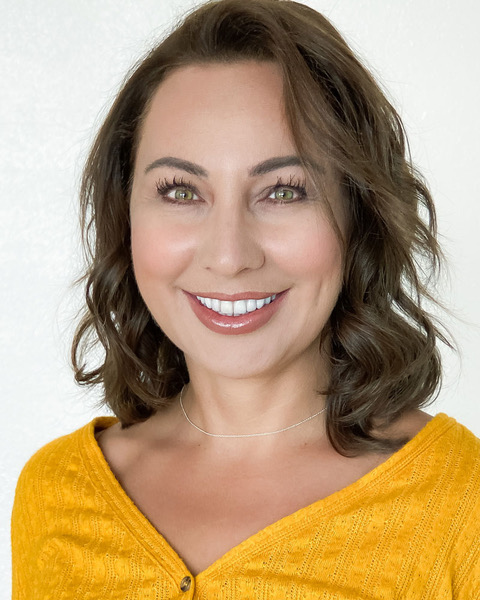 While the film is not yet posted publicly, Korotkova has released a teaser trailer and encourages readers to check out some of the behind the scenes information for her film.
Santa-Maria shares he hopes students can realize they don't need huge sets, expensive cameras, or a large crew to tell a heartfelt story. "As cheesy as it sounds, I wanted our students to realize that no matter where they are in life, no one can take away their ability to tell captivating stories."
New York Film Academy would like to congratulate NYFA South Beach students McKenzie Mortensen and Yulia Korotkova for winning the top prizes for the South Beach Made at Home Festival and encourages everyone to watch each student's available footage to get their own creative inspiration. 
by nyfa