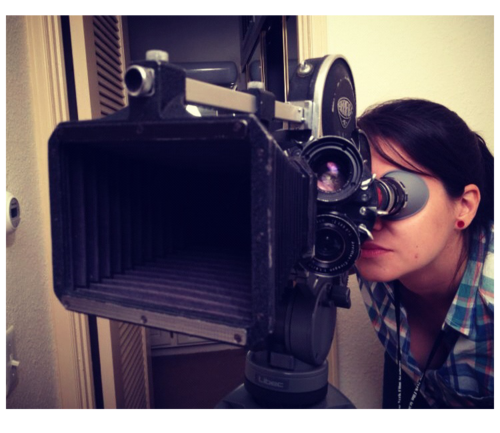 As we mentioned before, New York Film Academy is proud to be in lovely Rio de Janeiro. Throughout the week we're showcasing our wonderful NYFA Brazilian students. Today we spoke with Ana Paula Manzato to catch up on her experience thus far at our Universal Studios, Los Angeles campus.
How did you find out about NYFA?
I first found out about NYFA on the internet and looked further to learn more about it at the STB (Student Travel Bureau) in Brazil. Then, I e-mailed NYFA with my inquiries and got the information that I needed.
What attracted you to NYFA?
The school structure, the location, the talks that the school offers the students, and I found Gabby Egito's blog on the internet with plenty of information about the school. Some pictures that drew my attention to the school even more.
What was your journey to NYFA from Brazil? What is your story?
I studied Advertising and Marketing in Brazil and participated in so me activities and projects at the university. I took part in the production of a video clip that won three awards, including best picture. Since then I have been interested in film, photography, and production.
What has been your NYFA experience?
My journey has been intense and excellent! We learn all about the production of a film, from inserting a roll of film into the camera, up to its final edition. We produce our own films, screenplays, and cast our actors. The teachers are great, attentive and always willing to help us.
To people in Brazil who want to come to NYFA, do you have any advice?
If you want to learn more about filmmaking, NYFA is the right place. With outstanding structure and excellent teachers, we can really learn all there is to know about filmmaking. You learn something new every day and you are in close contact with different cultures and people.
by nyfa