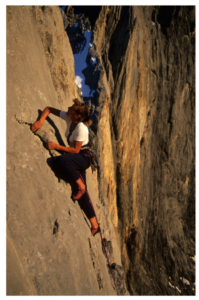 Documentary student Evelyne Binsack was already a celebrity before attending New York Film Academy. In 2001, she became the first Swiss woman to reach the summit of Mount Everest, the highest mountain in the world. She also spent four months crossing Antarctica to reach the South Pole. She is the author of Expedition Antarctica and Steps on the Edge, and has been featured in a number of documentaries about her adventures. She speaks 3 languages and is also a helicopter pilot. Until our interview, she didn't know that she had been named as Switzerland's fourth most famous person – not bad, considering the poll included musicians, politicians, and movie stars!
Evelyne said she discovered her love of the outdoors in her native Switzerland. "A friend of mine took me to the mountains near home. I fell in love and thought that's what I want to do: [be] outdoors having adventures." At the time, Evelyne was a runner competing in the 800 and 1500-meter dash. "That was something very different — fighting against each other. In mountaineering, you're fighting together. You can't fight against each other. That's something that impressed me, the contrast."
Evelyne found New York Film Academy's 1-Year Documentary Filmmaking program years later. "I was Googling in Europe," she said. "Everything was three years for film programs, or… [very short] crash courses. What can you learn in one week? I decided to come here. I really enjoy the program… but as a country girl, it's [hard] being in the city. Here, people live for the weekends, and Monday they feel like [crap]. Friends in my country don't have this attitude. Most of my friends do what they love. They risked things to do what they love and they're more happy. To see that people are just working for money, it hurts somehow. Take more risks and be passionate for what you do!"
Despite the urban setting, Evelyne says she has already learned a lot in her first few months of school. "[Documentary instructors] Wendy Apple and Reuben Aaronson are great. They're all fabulous. They have [a lot of] experience and it's great to listen to them!" she said. She has already been putting her new knowledge to work as well. She explains, "I've been giving [lectures] for 10 years, and that's how I make my income, but I didn't know why some stories [wouldn't] work. For my speeches it's very helpful to know about structure and character arc. It helps me to understand why one story is good and why another story doesn't work."
Evelyne admits to missing her adventures, saying, "I don't like the word addiction, but somehow I'm addicted to the mountains and to climbing. I'm part of nature. If I'm not part of nature, I feel empty. It hurts."
After finishing the Documentary Filmmaking program at the end of the year, Evelyne will return to Switzerland, where she will plan for her next big adventure. "I want to traverse from Alps, cross the Caucuses, and find out stories about the sacred mountains of the Himalayas."
Check out a recent feature on Evelyne Binsack that aired on Swiss television, and get a behind-the-scenes look at New York Film Academy's Los Angeles campus!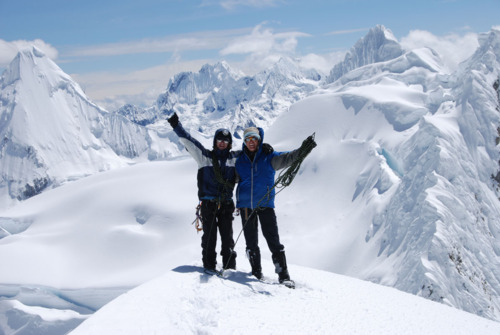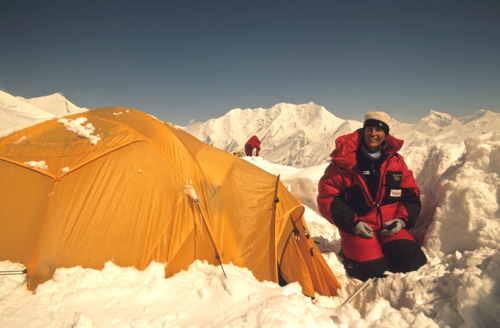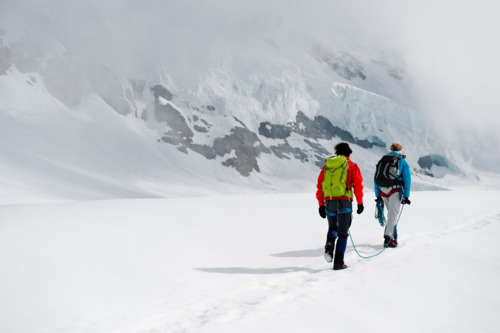 by nyfa