With over 100,000 social media followers and close to 7 million views on her Youtube channel, the former New York Film Academy Summer Camp student Nika Khargiyanova from Moscow, Russia is better known under her singer/songwriter, model and popular video blogger pseudonym Nika Nova.
From a very young age, Nika excelled in almost everything she participated in: ballet, modeling, singing, dancing, and acting in theatre productions. After winning several beauty pageants and talent competitions, her first major accomplishment was when she was voted the Grand Prix winner in the prestigious "Young Pearl of Europe & Asia" competition. Soon after, she was voted "Miss International" and the winner of the coveted "Miss Fashion Of The World," where she was crowned by famous designer, Pierre Cardin. At the age of 11, Nika became fascinated with video blogging, which was beginning to become very popular with young people across Russia. Utilizing Youtube, she created and produced her own talk shows called "What's Up, Stars?" and "What's Up, Teens?"—a spin on American talk shows.
As creator, producer, writer, editor and host of the show, Nika would interview famous Russian artists and actors. It didn't take long until Russian teens found the Youtube channel, making it a major hit.
Soon after, in the summer of 2013, Nika traveled to Los Angeles to study Filmmaking at the New York Film Academy. There she focused on creating and producing film while studying at the world-famous Universal Studios. After her training at NYFA, her newly created "What's Up, Stars?" grew enormously popular all over the Internet. In 2014 "What's up, Stars?!" was officially accredited by the main television channel of Russia, "First Channel," which produces such well known shows as "The Voice" and "Voice Kids."
In the summer of 2015, Nika returned to NYFA to study Music Video Production and Acting for Film.
Today, Nika works with songwriters and producers from all over the world, including Russia, USA, Australia and the UK. At the same time, fashion Moscow magazine OOPS did a spread on Nika for their October, 2014 issue.
Nika has exploded into the music scene and there is nothing standing in her way. Recently, she took part in Grammy Award-winning composer Laura Sullivan's project called "900 Voices." She sings both Russian and English, and she is on a mission to be the first Russian female recording artist ever to break through the competitive Western music market. At the moment, more than 200 radio stations play her music, but her dream and major focus is to not only break into music, but television and film as well.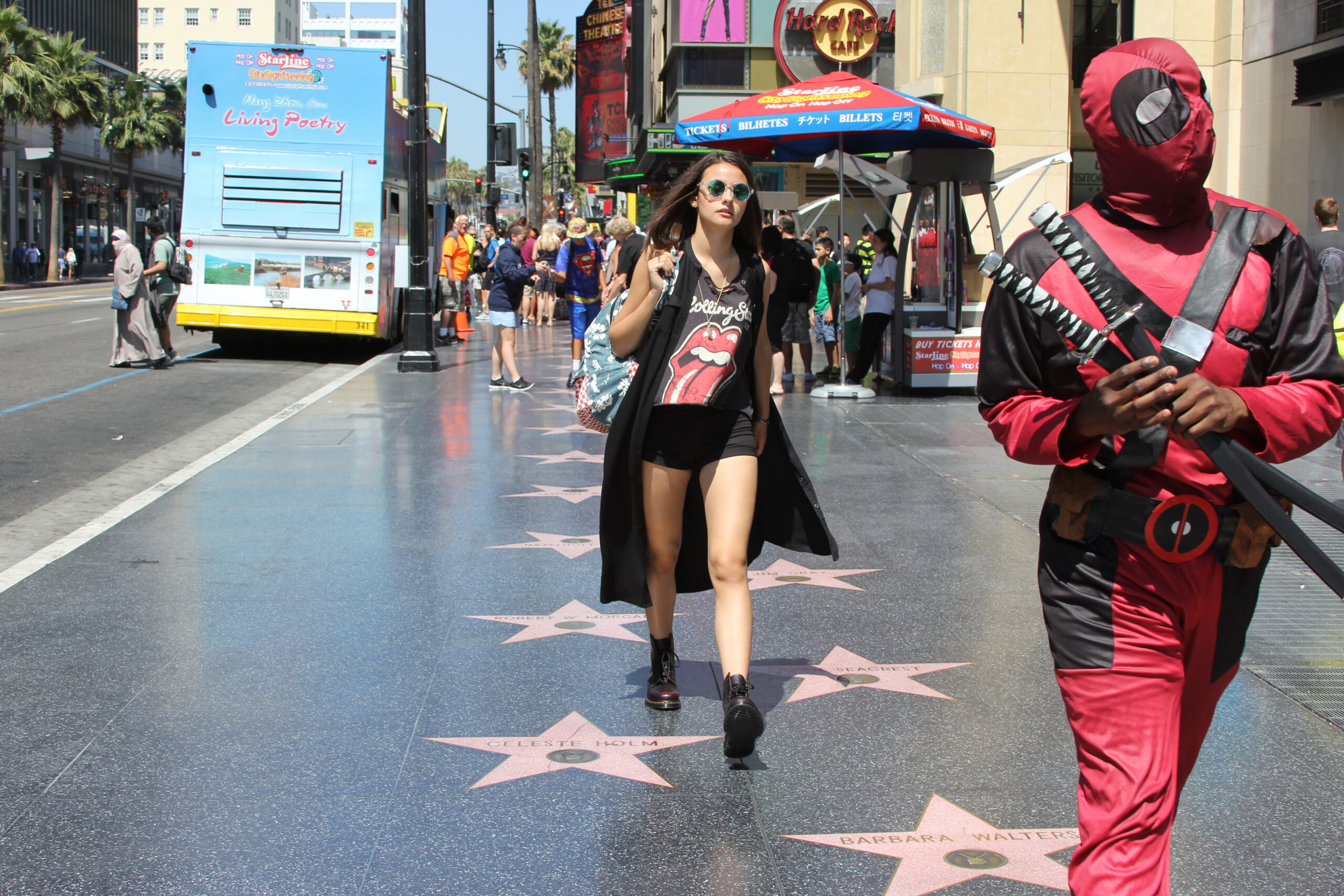 Despite her busy schedule, NYFA recently had the opportunity to catch up with the former summer camp student to ask her a few questions about her blossoming career.
We know you must be very busy with your singing/songwriting, modeling and video blogging. Can you tell us a little more about the projects you are currently working on?
Yes, I am always working on something creative. I am interested in everything that is related to music videos, vlogs, songs, videos, and, of course, my program "What's up, Stars?"
We know you have a very large fan base. How do you manage your time to work, study and also stay connected with your followers?
Since I can remember, I have always lived like this. But this year is pretty complicated for me, because I've been spending a lot of time preparing for college. But I can't stop to writing songs, shooting videos and communicating with my subscribers. They are watching my work and can see how much time I spend editing my videos and writing my songs. And I'm so glad that my followers are understanding in the fact that I can't always respond in time, even though I try. They are always with me and supporting me.
What made you decide to study at NYFA?
At age 11, I started to get involved in video blogging. I wrote scripts, filmed on my unprofessional camera, and I had to master the editing program Final Cut Pro. I've got thousands of subscribers and I really like to create my own videos, but I don't have enough professional training. My dream was to go to NYFA. When my parents saw my passion in filmmaking, they supported me; and when I was 14 years old, they realized my dream and I went to New York Film Academy. It was hard to believe, but it happened!
You attended a few of our programs. Did you have a favorite and why?
After completing my first course, the quality of my projects improved greatly. I began to position myself not only as video blogger, but also as a singer. I began to try to shoot and edit my own music videos.

Some of which won "Academia Music Awards" (LA) as a singer and as a video producer .
So, in 2015, I went back to study Music Video Production and Acting for Film.
It's difficult to choose which program I like more, because I'm interested in everything. Each course has its own specifics.
What was most memorable about your time here at NYFA?
Of course, it was amazing to film and to be filmed at the world-famous Universal Studios! This was an amazing opportunity because you feel like you're part of the Hollywood film industry—the world's best!
Students have the unique chance to shoot their projects on a studio where major blockbusters have been filmed.
Also, I like to communicate with students from different parts of the world, and now I have a lot of friends from all over the world and we still communicate today!
During your time here, what was one of the most valuable things you learned?
I learned that creativity can bring people together despite differences in religion, politics or even nationality.
How have you used your new skills to help you with the projects you are currently working on?
Practical projects taught me a lot. During the courses, I had an amazing opportunity to experience what it's like to be a director and an actor in castings and on set. Now I'm more confident in my videos than I had been in the past, but I would still like to learn more and more!

Would you recommend any of your programs to others interested in attending and why?
Yes, I'd recommend NYFA for sure! In any creative profession it is very important to practice. NYFA gives you this opportunity, and any student can realize his or her most ambitious projects!
And most importantly, at NYFA you can learn any of the major creative professions related to film, television, digital technology and media space.
From conception to full realization, with a modern technical base, we have the opportunity to attend master classes of the most famous (and Oscar-winning) actors and directors.
What do you have planned for yourself in 2016?
One of my latest projects was a music video for the Russian song "Набери," which I produced. I shot this together with friends but took an active part in the assembly of the project, as well as generating ideas. Now I'm preparing another song, in which I wrote the music for, and I'm already thinking about a script for a new movie. I plan to work on some new projects with "What's up, Stars?" and release my music album "With Love from Moscow." And finally, I hope to have an opportunity to return to NYFA once again.
Any advice you can give to teens looking to grow their career in the performing arts?
Believe and fight for your dreams! And never ever give up.
by nyfa