The 8th annual Nordic International Film Festival (NIFF), founded by New York Film Academy (NYFA) alumni Johan Matton and Linnea Larsdotter (Mikkelä), ran from Wednesday, November 16th through Sunday, November 20th, concluding with an awards ceremony held at Fotografiska. The festival included a variety of captivating short and feature films, including the winner of the prestigious Aurora Borealis Prize, Unity of Opposites, the short film Adieu, the feature-length film An Eternity of You and Me, and the documentary short The Militiamen, among others.
Aurora Borealis Prize Winner, Unity of Opposites
Unity of Opposites, directed, produced, and written by Alfred Hedbratt, is a short Swedish film about childhood friends on a camping trip. One friend invites a new friend along, which leads to discomfort and awkwardness amongst the group. The film screened at Scandinavia House and was one of many Swedish films at the festival. Short films The Maw, directed by Patrik Eriksson, and The Diamond, directed by Vedran Rupic, were also nominated in the category.
NYFA & NIFF's Partnership
The event marked NYFA's 4th consecutive partnership with the festival's committee. In addition to the Aurora Borealis award, Hedbratt won a 4-week workshop scholarship for a discipline of their choosing. With two of NYFA's alumni at the helm of the festival, NYFA supports the event, which aims to elevate films shot in Nordic countries and promote equality in film.
Before founding the festival in 2015, Larsdotter completed NYFA's 2-Year Musical Theatre program, and Matton completed the 2-Year Acting for Film program at the NYFA New York campus.
Nordic International Film Festival 2022: Highlights
This year's festival included screenings, a new Festival Village at Fotografiska, and a filmmaker lounge at Scandinavia House. This year, festival attendees were encouraged to follow visual and performance artists serving as NIFF's 'Artists in Residence' at the Ace Hotel.
Artists in residence included filmmaker Brandon Brown (Renewal in Sunset Park, 2017, Lives of Bernard Herrmann, 2023), VR content creator Samantha Quick (Lutaw, 2019, Dreams of the Jaguar's Daughter, 2019), writer and actor Corey Camperchioli, (Femme, 2018, Ecstasy & Agony, 2019), as well as NYFA Musical Theatre alumni Haley Rice. Rice graduated from NYFA's 2-Year Musical Theatre Certificate program and is known for her original play LOU.
Participants could stream online the short narrative film, Hold Me Down through the NIFF website. Based on true events, the film is set in the Bronx, NYC.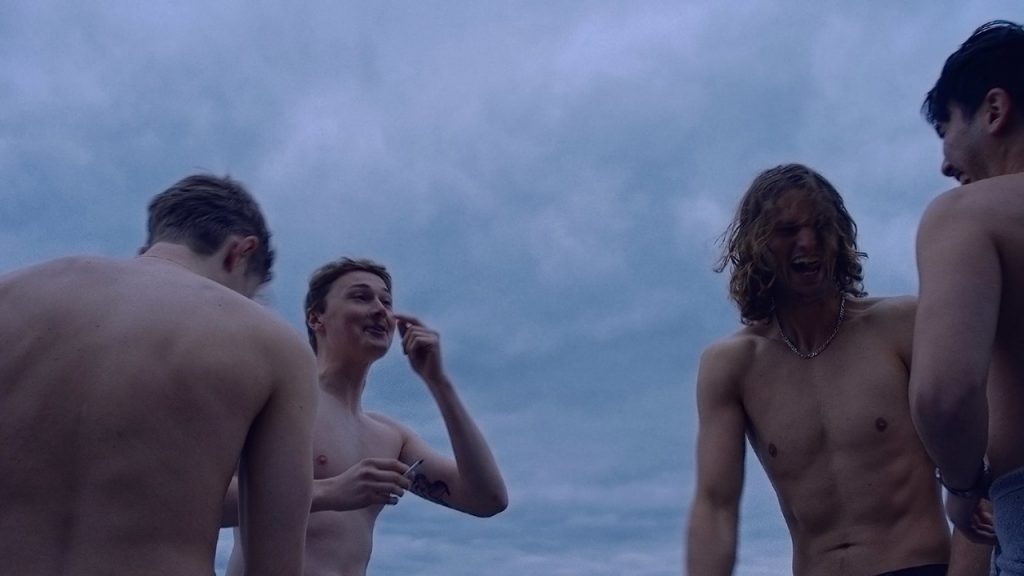 Festival Winners
Nordic International Film Festival 2022 winners include:
Best Nordic Feature – Beautiful Beings
Best International Feature – Fucking Bornholm
Best Documentary Feature – Historjá – Stitches for Sápmi
Best Nordic Short – The Dinner
Best International Short – Like You
Best Documentary Short – The Militiaman
Honorable Mention – Haulout
Best Director – Sanne This, An Eternity of You and Me
Best Cinematography – Jonas Rudström, Hans-Olof Utsi, Historjá – Stitches for Sápmi
Best Lead Actor – Søren Malling, The Dinner
Best Supporting Actor – Gisela Swarting, Double Cheese
Overall, the festival was a sweeping success, with films from Norway, Denmark, Sweden, Iceland, and the United States. NYFA congratulates alumni Johan and Linnea for their continued success in this latest edition of the Nordic International Film Festival.
by nyfa