The Nordic International Film Festival (NIFF) returned to New York City for its ninth year, running from October 18th – 22nd. NIFF, the largest Nordic film festival outside of Europe, aims to "build bridges between the Nordic region and the international film community." The festival included Nordic, international, documentary features and shorts. When making its selection, NIFF curates independent films from various genres that account for both the Bechdel test and Vito Russo, ensuring the diversity of every festival.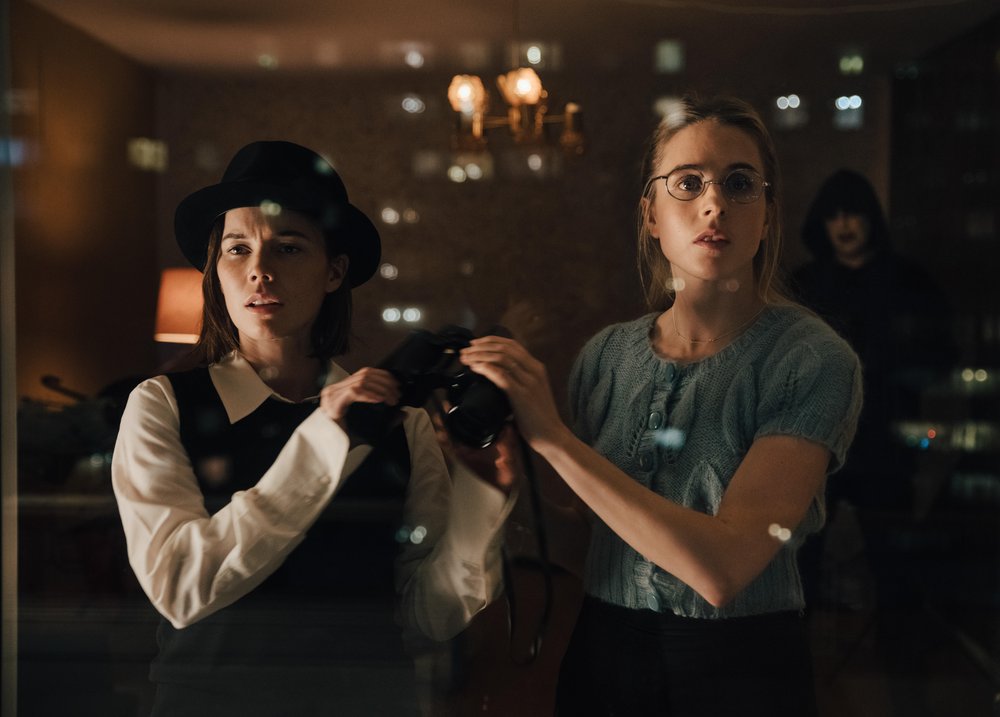 At this year's festival, NIFF hosted the world premiere of three documentary shorts, including Yawash, Yawash, The Journey, and Bodies of Water. These films were amongst many other innovative and compelling feature and short films from Norway, Poland, Germany, Finland, Sweden, Iceland, and more.
NYFA at the Nordic International Film Festival 2023 (NIFF)
Scandinavia House and Fotografiska hosted the NIFF this year, which included a filmmaker's lounge at Scandinavia House. Guests were invited to mingle between screenings and enjoy various Nordic vegan food and beverages. The festival also commits to creating zero non-recyclable waste at the festival. Scandinavia House, located a few blocks from Grand Central Station in Manhattan, routinely runs Nordic-themed events in the visual arts, including films, exhibitions, and talks.
The subject matter of the films ranged from economic disparity, following a woman on a quest to pick up a free grill after her electricity is turned off for non-payment, to a couple who move into a new apartment and notice something peculiar about their neighbors – apparent doppelgangers of themselves. This year's selection of films demonstrates the immense talent of filmmakers chosen for the 2023 festival. Prizes included a retreat to Smygehuk Lighthouse, located in Trelleborg (in collaboration with Film i Skåne.) The illustrious Aurora Borealis prize winner is awarded a 4-Week Filmmaking Workshop at NYFA to further their skills in visual storytelling.
2023 Winners and Recognition
Soft, a film that challenges the connection between three friends when one of them goes missing, won the award for Best International Feature this year. One Minute, the fictional short exploring the topic of time and doppelgangers, took home the Aurora Borealis award. Previous winners of the Aurora Borealis award include Unity of Opposites (2022), directed, produced, and written by Alfred Hedbratt, Director Lisa Meyer for Birds of Passage (2021), and Director Nicolas Kolovos for Index (2020). Additional winners at the 2023 festival include Bubble for Best Nordic Feature, Annie Forever, Best Nordic Short, Katherine Skibsted for Best Director (Annie Forever), and Golden Land for Best Documentary Feature. NYFA congratulates all winners and participants of NIFF!
About NIFF
The festival, founded in 2015 by NYFA alumni Linnea Larsdotter (Mikkelä) and Johan Matton, showcases the passion and enthusiasm of up-and-coming narrative storytellers, mostly from Nordic countries. Larsdotter, an actor and producer, is an NYFA 2-Year Musical Theatre program alum and now film festival president. Linnea gives the following advice to aspiring filmmakers hoping to get their films admitted to prestigious festivals. 
Through Linnea's enthusiasm and dedication, NIFF, based in New York City, creates a platform for artists to represent the region with stories and characters demonstrating Scandinavia's rich culture and scenery.
The Future of Scandinavian Filmmaking
Scandinavia, a region that includes Denmark, Finland, Greenland, Iceland, Norway, Sweden, the Faroe Islands, and Åland, is experiencing impressive growth in the filmmaking industry. Countries like Iceland, the location for films like The Northman (2022), have grown by 85% over five years, showing promise for aspiring visual artists hoping to make their mark abroad. Triangle of Sadness (2022), by Swedish director Ruben Östlund, was nominated for three Academy Awards for Best Motion Picture, Best Achievement in Directing, and Best Original Screenplay.
Get Started in Filmmaking
Looking to build skills in directing, editing, screenwriting, producing, cinematography, and more? In our hands-on programs, aspiring visual storytellers can immerse themselves in their chosen craft, creating their own films and content in a collaborative, supportive environment. Learn more about our available degrees, programs, and short-term workshops today! Prospective students can explore our areas of study or request information from our admissions team.
by nyfa