At NYFA, we are committed to developing multitalented students with creative goals in film, media, and television. Recently, we spoke with 2019 NYFA 1-Year Acting program alum Sèdo Tossou, star of the new Canal+ International TV series Black Santiago Club, which premieres in the spring of 2023. In the recent Q&A, Sèdo highlighted his experiences at NYFA, his experiences filming Black Santiago Club and his thoughts about the future of West African cinema.
About NYFA Acting Alum Sèdo Tossou
A native of Benin who was raised in France, Sèdo grew up pursuing a variety of artistic endeavors. In addition to earning a classical music degree in piano, Sèdo played the guitar, sang, and danced – with a specialty in hip-hop and dancehall styles – extensively during his youth. This well-rounded artistic background led him to represent Team France in the World Championship for the Performing Arts. Sèdo competed as an actor, model, and pianist, winning several medals for his work and receiving a scholarship to NYFA.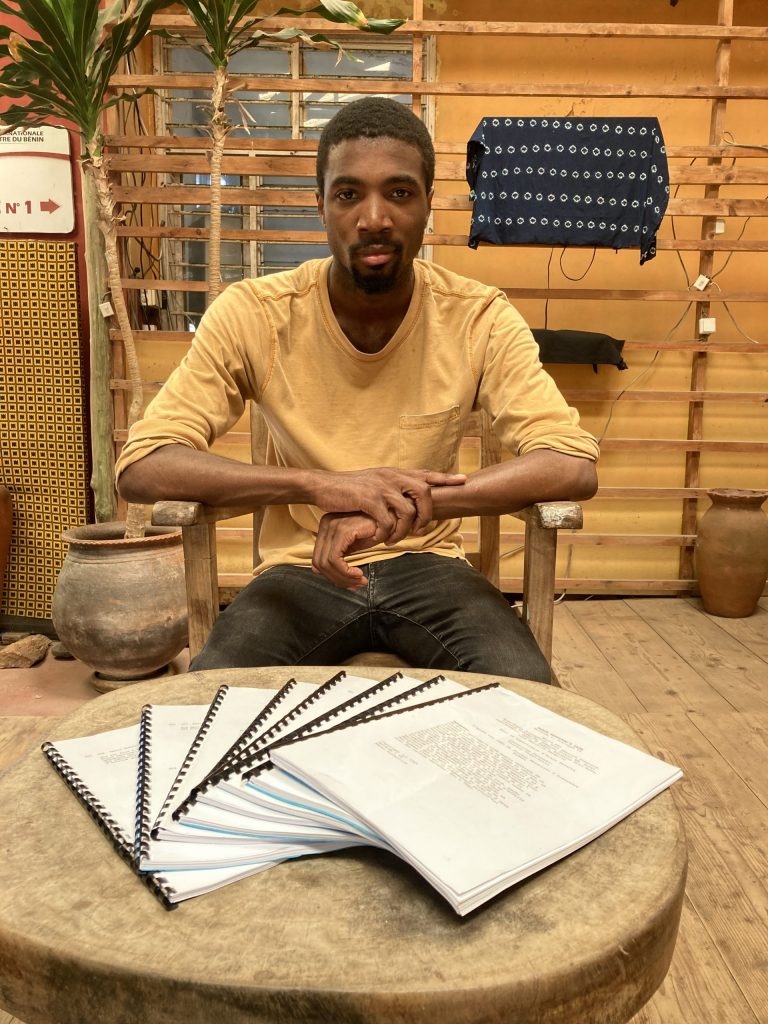 Sèdo Tossou's Experience at NYFA Los Angeles
Upon visiting the NYFA Los Angeles campus, Sèdo fell in love. He chose NYFA Los Angeles because he could visit major film studios like Universal and Warner Brothers and "collaborate with other filmmakers and photographers" to further his acting aspirations.
After graduating from NYFA's One-Year Acting in Film degree program in the spring of 2019, Sèdo played a web designer in nine episodes of the FYI TV series Dream Life.
In 2020, he returned to his native continent, establishing the Sedo N'Nogni acting school with the goal of training and professionally equipping African filmmakers to pursue their craft.
Sèdo noted that international filmmakers often "arrive in Africa and they like their projects, but they work with people from outside," providing few opportunities for African actors to hone their skills.
On Filming Black Santiago Club
Sedo first received word about Black Santiago Club in January 2021, when Benin's minister of culture invited him to speak about his Sèdo N'Nogni film school. Shortly thereafter, he was approached by the show's producers Keewu Productions, the Senegalese production company behind Sakho and Mangane. They offered Sèdo an opportunity to play the show's villain, Victor, a shady businessman with some dastardly tricks up his sleeve, an offer he accepted.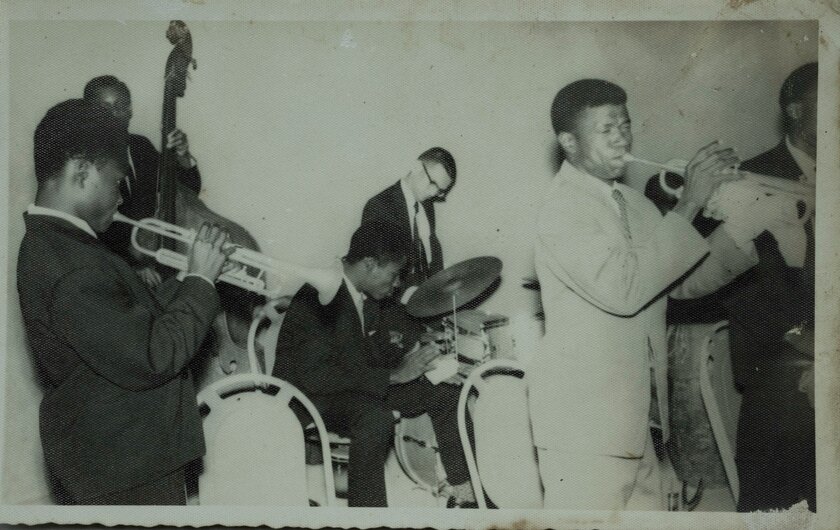 Black Santiago Club: The History Behind the Band
Despite his Beninese heritage and his own experiences as a musician, Sèdo was not familiar with the show's titular music group until production began. He explained that "growing up in France, [he] was not as familiar with the Beninese musicians" and added that "not too many people of [his] generation know about Black Santiago Club." The group, the oldest music group from Africa, plays Congolese rumba, high-life, and afrobeat styles. Since forming in 1964, the band has played an integral role in West African history and culture.
When asked about key takeaways from Black Santiago Club, Sèdo replied that he hoped audiences would discover through the series that there are "shows in Africa that are being produced that are as captivating, if not more, as shows that are produced in the Western world," notably the United States and Europe.
Tossou's Tips on How To Play a Villain
Sèdo had never played a villain before, stating that villainous characters are "not [his] type" of on-screen persona. Rather, he has typically portrayed "the nice guy" in productions, "the husband or love interest usually," in his words. Additionally, since Black Santiago Club is Sèdo's first production wherein he plays a villain, he wanted to ensure that his role is as truthful and credible as possible.
"I don't want to be the villain who's trying to act like the villain like look at me I'm so bad, I'm so mean. I needed to create something that will make me dangerous. Or at least looked dangerous and feel dangers without it being overdone or not truthful."
He continued by describing the pivotal role body language played in developing his on-screen character: "I worked on my movements and my posture. I worked on how I would move my head, and my legs. I wanted a natural, creepy, weird, mysterious physical language."
Sèdo wanted to create a body language for Victor that translated well with global audiences. He also read the script time and time again to ensure he delivered every line of dialogue as naturally as possible during production. Furthermore, Sèdo channeled his personal experiences and emotions into Victor, commenting, "All those emotions are worth something; I was like, 'Well, let's use this!'"
Sèdo leaned on his NYFA experience during production for Black Santiago Club. When he struggled to demonstrate the proper emotion in one scene, Sèdo remembered what one teacher said to him about finding triggers, specifically "that the scene is what you experience when you're doing it;" in other words, he let the events of a scene influence his emotional responses. Sèdo said that during his course of study at NYFA, he "grew older with a lot more maturity and trauma, so it's way easier to cry now" than it was for him before attending NYFA.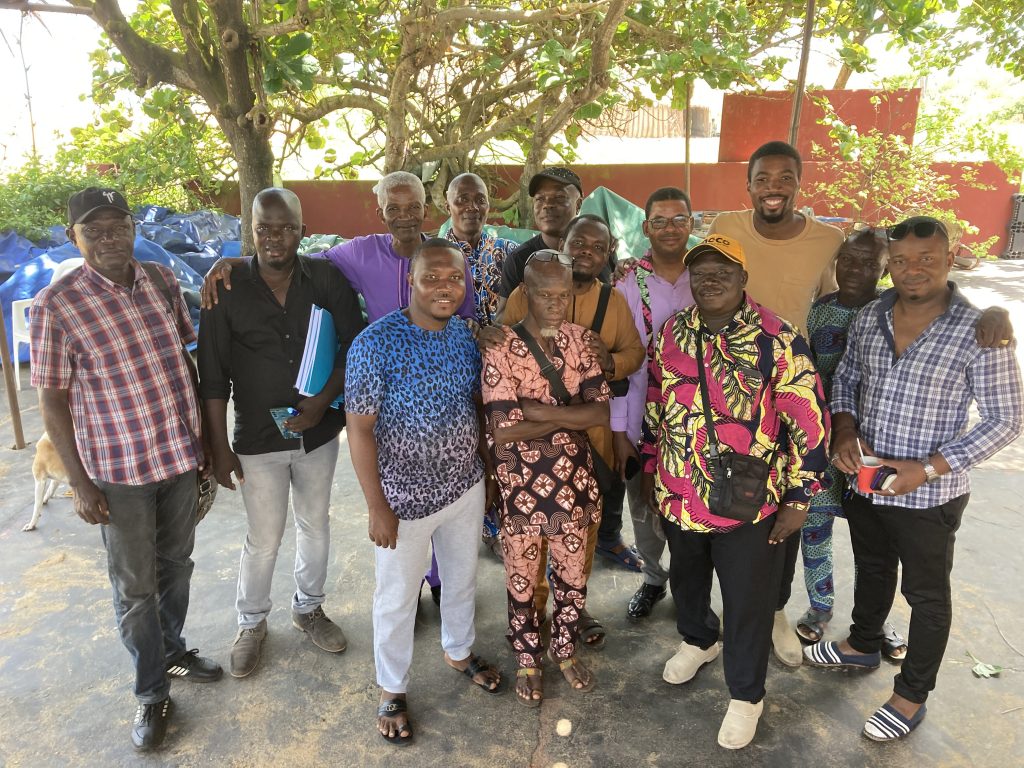 The Future of the West African Film Industry
Sèdo hopes to see a successful film industry emerge in West Africa, similar to Nollywood, Nigeria's answer to Hollywood. He specifically mentioned his hopes for a developing film industry in nations such as his native Benin, as well as Burkina Faso, Ghana, Ivory Coast, Mali, and Senegal. Sèdo then stated that although television production is an established industry in West Africa, film is not.
He said that there are "not enough films being produced per year to generate enough money to develop an economy and then create opportunities for actors and directors to live off it" as their primary income. Additionally, he commented that Beninese films "are produced and are seen here in Benin in our only movie theater. There's one movie theater for 12 million people" in the country.
In short, West Africa does not provide many outlets for local filmmakers to showcase their work to local audiences. Sèdo then expressed his desire to produce quality films, with an emphasis on training screenwriters.
Advice to Incoming NYFA Students
Sèdo concluded with a few words of advice to incoming NYFA students. He encouraged them to use every single day of their experience productively, with a focus on networking, because that time passes quickly. Regarding students at NYFA's Los Angeles campus, Sèdo said, "If you're in LA, you need to go into the building where directors, screenwriters, even people working in video games, might need voiceover people" for their projects. He concluded by encouraging incoming students to utilize their time efficiently, search for networking and collaboration opportunities, and finally "take advantage of everything that NYFA has to offer" during their studies.
New York Film Academy would like to thank Sèdo Tossou for his time and wish him much success with the new TV series Black Santiago Club. We encourage you to tune in to Black Santiago Club on Canal+ International when it premieres next spring. If you are an aspiring storyteller interested in pursuing goals in filmmaking, we offer a variety of film programs at our New York, Los Angeles, and South Beach (Miami) campuses, as well as online.
by nyfa