As the Marvel Cinematic Universe continues to expand and carry on the legacy of Stan Lee, audiences have found more characters with which to identify themselves. In 2020, Shang-Chi and the Legend of the Ten Rings, based on Marvel's first Asian superhero, was a box office hit. This year, Disney + revealed another MCU adaptation, She-Hulk: Attorney at Law, about the Hulk's cooler female cousin.
She-Hulk (Jennifer Walters) first made her appearance in a Stan Lee Marvel Comic in 1980 as a lawyer who acquires a milder version of the Hulk's condition after receiving an emergency blood transfusion from him. In the Disney+ adaptation, Walters is an attorney who specializes in superhuman legal cases.
New York Film Academy Acting for Film alum Michel Curiel has been booked and busy since graduating from the One-Year Acting for Film conservatory program. This year, Curiel adds She-Hulk's love interest to his long list of IMDB credits. Curiel spoke with NYFA about his upbringing, auditioning for Marvel and his decision to stay off social media.
New York Film Academy (NYFA): Tell us about yourself. Where are you from? Where did you grow up?
Michel Curiel (MC): I grew up in the Bronx with my mom and two sisters. I lived there for a while before moving to Michigan where I finished high school and joined the military. After completing my service, I attended college and received my BBA in accounting.
NYFA: What has your journey been like?
MC: While in college, I did some commercial and print work and with the little work I booked, I got "the itch" and decided to move to Los Angeles. I didn't know much about acting, but what led me to the New York Film Academy was their reputation and that they accepted the GI Bill. I completed the One-Year Acting Conservatory. My Meisner class was what really led me to understand what acting is about: living truthfully under imaginary circumstances and not pretending. That's when I fell in love with the craft. The education that I received in my year at NYFA laid the foundation for my career. I realized that it's not just, 'hey, show up to LA and get discovered', you actually have to put in the work.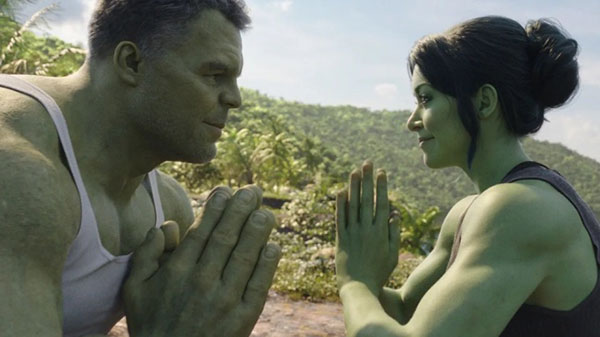 Caption: Still from She-Hulk: Attorney at Law courtesy of ComicBookMovie
NYFA:
How did you get involved with
She-Hulk: Attorney at Law
? What was the audition process like for you?
MC: I live in Atlanta where auditions are primarily self-tape submissions. The self-tape process is something that I've gotten really acquainted with since I moved here in 2017. When I received the audition for She-Hulk, it said "Marvel SVOD (Streaming Video On Demand)", but the project name wasn't disclosed. I was auditioning for the role with a friend who's a comic book nerd and stays up to date on everything Marvel. It had leaked that Marvel was going to be releasing She-Hulk, a show about the Hulk's cousin who has Hulk-like powers and my friend said, 'I'd be willing to bet this audition is for She-Hulk, in which case this is a scene
where you're on a date with She-Hulk herself." So that's how I played it for the audition. When I received a call from my team saying I booked the role, I had to sign all the NDAs. But I still didn't know what it was for, so it was exciting.
NYFA:
How do you handle high stake auditions? What's your secret weapon?
MC: I'll backtrack to my time in LA. I was attending a lot of in-person auditions. Some were for co-star roles, some were guest stars, and I feel like I had success in booking many of them because I didn't put the pressure on myself as if it was a "big deal". Ironically, when I had auditions for big shows with well-known casting directors or producers, or major roles as lead or series regular, I would almost psych myself out of doing a good job because I would put so much pressure on myself. Nowadays, my secret weapon for high-stakes auditions is that I don't make them high stakes. I don't consider the production or the size of the role, I just focus on doing my job and on what I can control. [The She-Hulk] audition had Marvel written on it, but I didn't care. It doesn't matter if I'm auditioning for Steven Spielberg or for a student film, I'm always going to do my best work.
NYFA: What was your experience working on She-Hulk: Attorney at Law?
MC: My experience was incredible. Working alongside Tatiana Maslany was rewarding. I was a little nervous at first, but she was very welcoming and easy to work with. I also had the opportunity to work alongside Renee Elise Goldsberry, who I am a huge fan of from her work as Angelica Schuyler on the original Hamilton cast. Working with director Kat Coiro was also a great experience. She was very collaborative and gave me a lot of creative freedom to play as an actor. In the trailer when I ask She-Hulk, 'should we split some fries?', we did 4 or 5 different takes and Kat playfully redirected my delivery and intention behind that line. Overall, I got an inside look into Marvel's storytelling. It was truly an invaluable and unique experience to be a part of it all, and now, to see it all come together on the screen…it's Marvel movie magic. That's beautiful.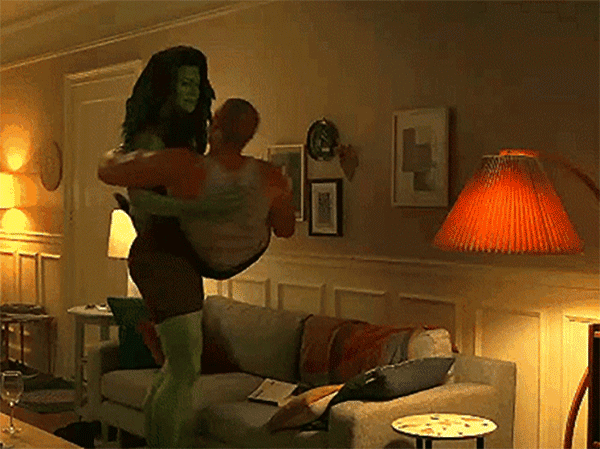 NYFA:
What kind of work would you like to do in the future?
MC: I would love to book a role as a series regular. I like the idea of getting to flesh out a character and live in that world over an extended period. I'd also like the opportunity to work behind the camera, either as a director or cinematographer. I've always enjoyed filmmaking, and someday I hope to put my own ideas on screen.
NYFA: Do you have Social Media?
MC: I'm a bit old school. I actually don't have any social media. Honestly, I just can't keep up with it all. I think that sometimes you can get caught up in the noise and lose sight of what's really important. For me personally, I want to focus on what matters to me the most – my family, my career, my authenticity. I don't want to be "insta-famous". I want to be recognized for my work.
NYFA: Are you working on any other projects?
MC: I just wrapped the new show on Fox, Panhandle. I'm currently not attached to any new projects, but my team keeps me very busy with auditions. So, the work doesn't stop.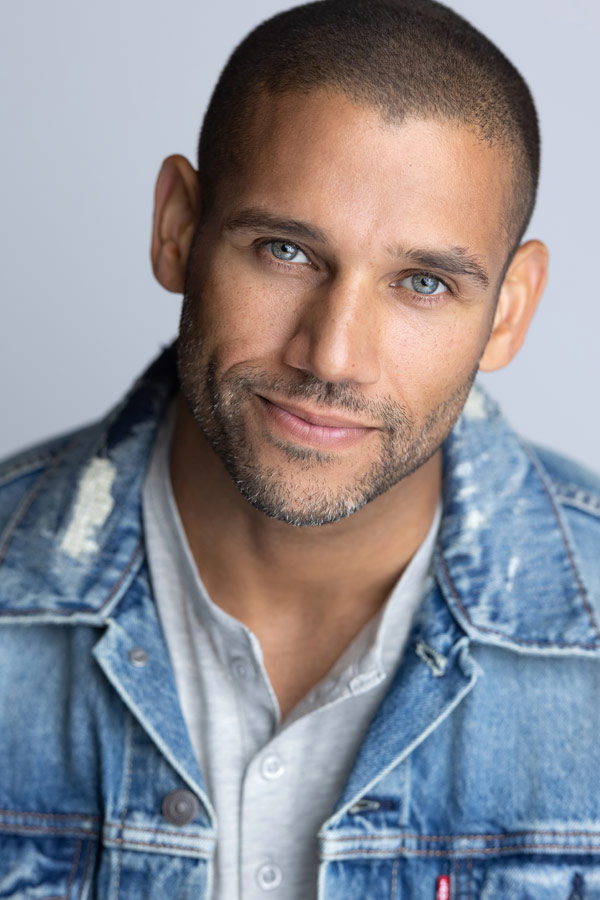 NYFA congratulates Michel Curiel on all his success and hard work!
Please note: NYFA does not represent that these are typical or guaranteed career outcomes. The success of our graduates in any chosen professional pathway depends on multiple factors, and the achievements of NYFA alumni are the result of their hard work, perseverance, talent and circumstances.
by nyfa