Most of the time, if a famous New York stage director looked you in the eye and told you your acting was terrible, it might convince you that performing wasn't your thing. For Lynda Goodfriend, Creative Director of Acting for Film at NYFA's Los Angeles campus, it was just a speedbump on the way to a long and successful career that would see her performances gracing everything from the Broadway stage to the silver screen to family living rooms across the country as a star of Happy Days. 
Lynda has parlayed her success in a way that makes her the exact opposite of that director those years ago; instead of shutting down dreams with a callous word, she's mentoring the next generation of actors at our Los Angeles acting for film school.
NYFA Creative Director of Acting for Film (Los Angeles), Lynda Goodfriend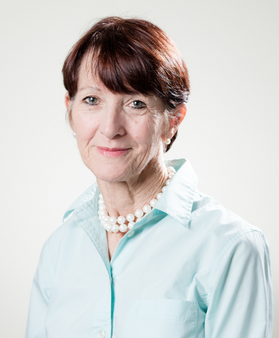 Lynda received her BFA from Southern Methodist University and did her acting study with legendary masters Lee Strasburg and Sandy Meisner. She has appeared in numerous shows on and Off-Broadway, including Good News, West Side Story, She Loves Me, Fiddler on the Roof, and The Boyfriend. For eight seasons, she played Richie's (Ron Howard) girlfriend, Lori Beth, on the legendary sitcom Happy Days and guest-starred on shows like The Love Boat, Fantasy Island, and Vega$. Onscreen, she's appeared in Pretty Woman, Taxi Driver, The Front, Nothing in Common, and Beaches. She founded the award-winning Actors Workout Theater in NoHo as well as the Actors Workout School. Behind the scenes, she has also worked in talent management, even opening her own firm, and has directed several television projects.
We asked her about her experience getting into acting, her approach to teaching, and the most important thing actors can do to succeed.
NYFA: How did you first get interested in acting?
LG: My father was a musician, and I think I loved anything around music and entertainment because of him. I got into acting in high school, and one summer when I was 15, at a Summer camp for acting, I auditioned for a famous NY director. He told me I was terrible and should never act. I believed him. So since I'd always loved music and dancing when I was younger, I started doing everything I could to be good at that. That turned into a career doing musicals on Broadway. It was then that people started telling me I should get into acting because of the "little acting parts" I did in the shows. I started studying with the great master, Lee Strasberg, and realized that dream was still alive in me.
NYFA: What have been your favorite projects/productions to work on to date?
LG: Without a doubt, the eight years I spent on the hit TV show, Happy Days, playing Lori Beth, Ron Howard's girlfriend, were the most fun of all the work I've done. I also toured with a Broadway production called Good News with Alice Faye. We did nine months on the road before we opened on Broadway, performing and getting reviews in all the major cities in the US. Being on tour – That was a blast!
NYFA: Tell us about your time at NYFA.
LG: I started teaching at NYFA in 2007. In 2011 I became Chair of the Acting Department. I developed the BFA and MFA degree programs along with the Thesis film project for those degree students. I also created and developed many extracurricular activities, such as the Glee Club and Dance Troupe, along with the Student Directed play series.
NYFA: What are your favorite courses to teach?
LG: I really love teaching Acting for Film, but have started teaching the Thesis development course, helping students create their own film projects. That has been very rewarding. Aside from that, I also enjoy teaching the Business of Acting and Auditioning since I can bring my 25 years of experience as a personal manager into the classroom to help support actors just starting out their careers.
READ MORE: NYFA Alum Manuel Garcia Rulfo Stars in the Netflix Series The Lincoln Lawyer
NYFA: How would your students describe your teaching style/methods?
LG: Honest feedback, 'keep it simple," and caring for each student, realizing that each student learns differently. Everyone learns better with support.
NYFA: What are your favorite aspects of the film and acting community in Los Angeles?
LG: People's willingness to share their knowledge and help young people in the industry. Henry Winkler just came to teach a Master class for our actors. Many have come to visit the campus to do Q & A's – they have all been extremely generous with their time and their knowledge.
NYFA: Who do you believe have been some of the most significant actors or actresses in film?
LG: Meryl Streep and Kate Winslet have set the bar for me.
READ MORE: NYFA Alum Andrea Muñoz Joins Star Cast in 'Bullet Train'
NYFA: What are some of your favorite films and performances?
LG: Annie Hall is still one of my favorites, and a little-known film called Babette's Feast, a 1987 Danish Film that was the first Danish film to win the Oscar for Best Foreign Language Film. It is based on a story by the same author that wrote Out of Africa, another one of my favorite films. As far as performances, I still love anything with Spencer Tracy and Katherine Hepburn.
NYFA: What advice would you give a prospective student looking to get started in acting?
LG: Knock on as many doors as you can, and walk through any door that opens up to see where it leads. Be nice to EVERYONE. NEVER EVER GIVE UP!
Strengthen Your Acting and Auditioning Skills at NYFA
Ready to bring your acting skills to the next level? Choose from a selection of acting degrees, certificates, and workshops at NYFA Los Angeles, New York, and South Beach (Miami).
by nyfa