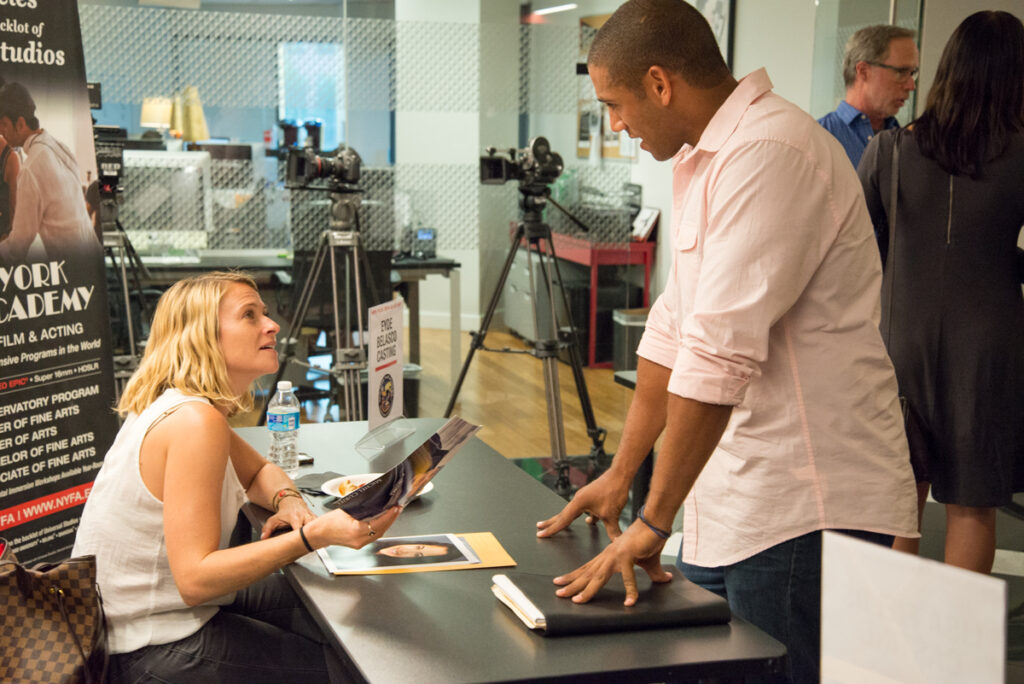 New York Film Academy's Los Angeles campus hosted an evening specially designed for their acting alumni and graduating students to meet film and commercial casting directors in a personalized setting. At the meet & greet, students met one-on-one with top casting companies and casting directors to pitch their unique brand, hand out headshots, and get invaluable advice on how to successfully navigate the casting industry.
In attendance were numerous casting companies including casting director Ronnie Yeskel (Pulp Fiction, Reservoir Dogs, Curb Your Enthusiasm); Fiorentino Casting (Wild Card with Jason Statham, The Big Wedding with Robert De Niro, Katherine Heigl, Amanda Seyfried, Topher Grace and Robin Williams, and High School with Adrian Brody); Ivy Isenberg, Owner of Isenberg Casting (Call of Duty video game series for Activision, Emmy-Winning Animated Series Robot Chicken and The Scorpion King and Chucky franchises for Universal); and casting director Josh Rappaport from Casting Brothers, with over 25 years' experience casting commercials for Netflix, Adidas, E-Trade and Barbie, to name a few.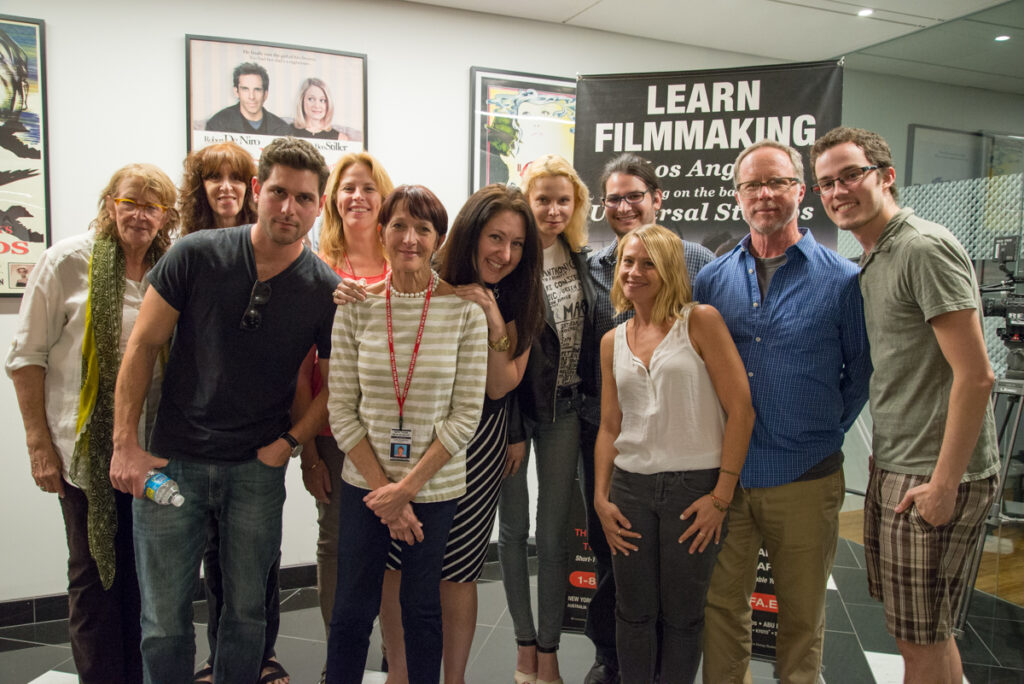 The event was organized by Barbara Weintraub, NYFA's Chair of Industry Outreach and Professional Development. Lynda Goodfriend, Chair of Acting for Film, and Anne Moore, Associate Chair, guided the students throughout the invaluable evening of networking.
Commenting on the night, Barbara said, "You could see on their faces how excited the NYFA students were to be there. The casting directors were so gracious, spending time getting to know them over a couple hours. Really great connections were made."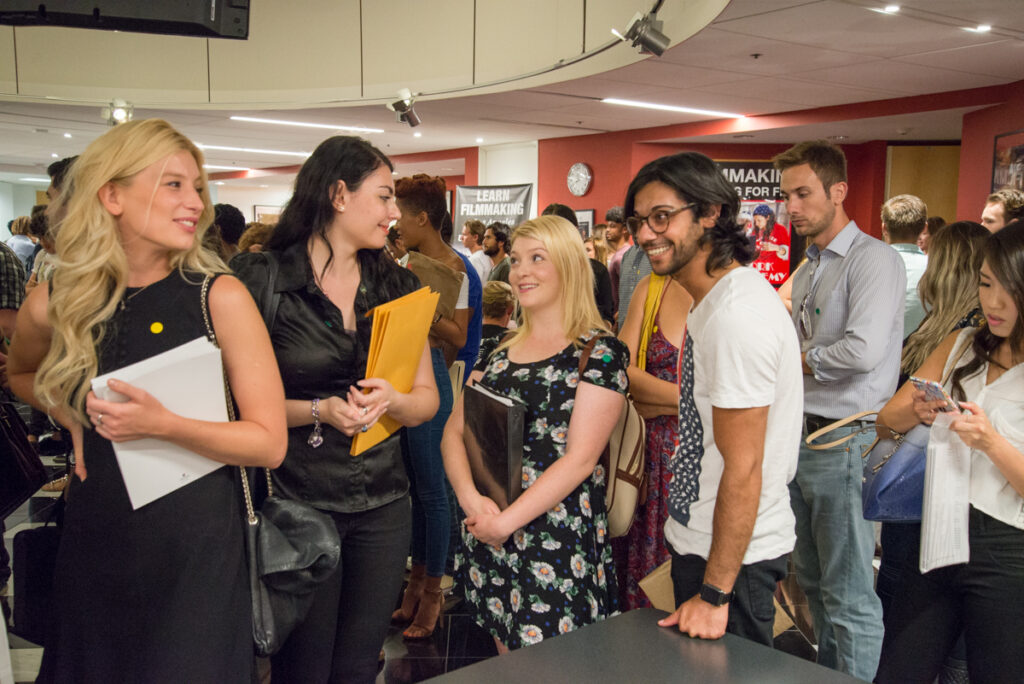 by nyfa