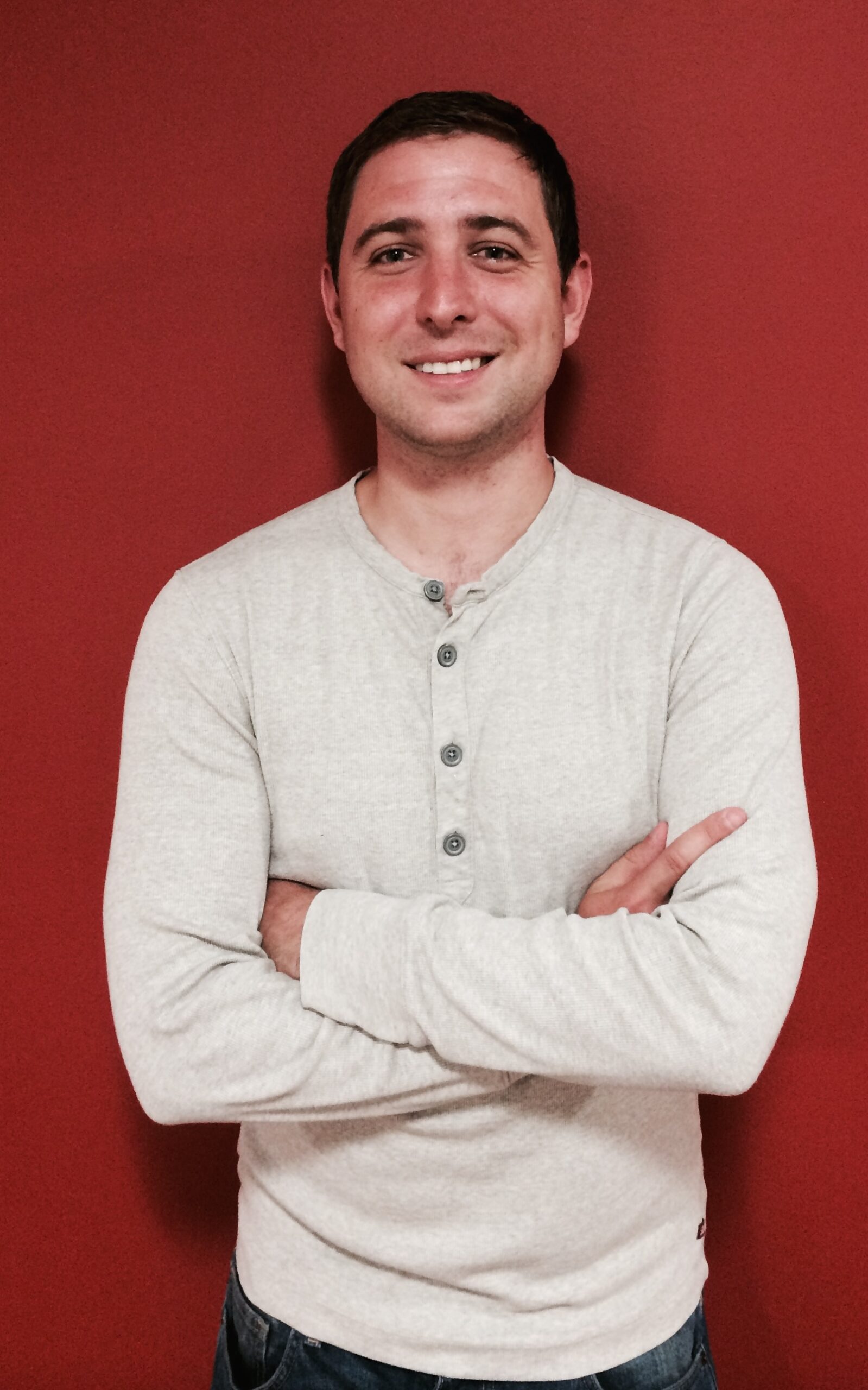 On September 9th 2014, New York Film Academy alum-turned-Original Film exec Toby Ascher joined our Business of Screenwriting class. Ascher was a student in NYFA's Summer Filmmaking Program in Los Angeles back in 2001. With early aspirations to direct, Ascher soon fell in love with producing after college. His story of becoming a rising star at powerhouse producer Neal Mortiz' production company is a fascinating one, which we were fortunate enough to have him share with us.
"My very first gig was working as an intern on the Montel Williams Show," Ascher explained. "My job was to keep the secret surprise guests separate from the regular guests, so that panelists on the show would have no idea their cheating wife or husband, or backstabbing best friend was waiting backstage… In retrospect, it was a lot of responsibility and pressure for an intern," Ascher joked with the class.
Ascher's next stint was working for literary agent Todd Hoffman at the then Broder Webb Chervin Silbermann (BWCS) agency. "I learnt a lot on that desk," Ascher remarked, "Todd was representing some of the hottest TV and film writers and directors in town. Guys like [Breaking Bad creator] Vince Gilligan… I knew I didn't want to be an agent, but it was an invaluable experience nonetheless."
From there, Ascher went to work for Dimension Films. Here, he really got to understand the different divisions and inner workings of a mini-major studio, he explained. But, it was his next job, landing at Original Film, where Ascher finally found his niche. "Neal makes the types of movies that I grew up loving, the types of movies I was beyond excited to start putting together myself."
In his 7+ years working at Original (first as an assistant, then as a producer with a first look in-house deal, and now currently as an executive), that's exactly what Ascher has done – develop projects with writers and put movies together.
Currently, he's working on projects such as the romantic comedy Save the Date, a new spin on Robin Hood entitled Merry Men, a movie adaptation of the popular trading cards Garbage Pail Kids, the sci-fi project, Leviathan, a sports drama based on the rise of Dallas Cowboy Jesse Holley, and a potential family film franchise based off of Sega's beloved, Sonic the Hedgehog, amongst others.
Ascher explained the complex process of turning pre-existing IP (intellectual property) into film projects, and the many steps the movie must go through first, from brokering deals with the rights holders to developing the screenplay in a way that's faithful to the original IP, while still entertaining as a motion picture.
Ascher also was honest about what he's learnt about the projects he takes on over the years. "Truthfully, with experience, I've become a lot more resistant now than I used to be. If I can't see the poster, if the project doesn't have a clear high-concept hook that I can understand in the one-sheet, I usually don't get involved, as marketing is a very big part of the process. And should be in today's climate."
As for the types of writers he works with, however, Ascher closed out with some good news for the students, "So long as you've written a great piece of material, regardless of the genre, you're someone I want to potentially be in business with. Look, it's a collaborative process, particularly on studio films, and the writer's job is to execute a great screenplay. My job is to help get the writer to the movie that we the producers envision so we can all tell an unforgettable story."
Ascher currently works at Original Film and was recognized in 2012 as one of Hollywood's New Leaders by Variety.
by nyfa