NYFA Alum Bill Hader's Barry Season 3 Is Still Killer
After a critically-acclaimed first and second season, NYFA Filmmaking alum Bill Hader's HBO Original Series, Barry is back with impeccable reviews and a perfect score on Rotten Tomatoes. From the start, Barry boasted a 98 percent rating on Rotten Tomatoes, while season 2 and 3 scored 100 percent.
According to the critics' consensus on season 3, "Bill Hader and company can take a well-deserved bow—Barry makes its belated return to the screen without missing a step, retaining its edge as one of television's funniest and most unsettling offerings."
Bill Hader co-created, directed, wrote, executive-produced, and starred in the hit-series. Since its premiere in 2018,
Barry
has amassed 30 Emmy Primetime Award nominations and 6 Emmy Awards, including two 'Best Lead Actors in a Comedy Series' and 'Best Supporting Actor in a Comedy Series.'
The premise of the comedy-drama is a unique one: a hitman, Barry, travels to Los Angeles to kill someone and finds himself joining an acting class in the process. His acting teacher, Gene Cousineau, played by NYFA Guest Speaker Henry Winkler, becomes a mentor for him and Barry begins to question his life path and choices. He also meets Sally Reed, an aspiring actress with whom he begins a romantic relationship. Hader notes higher stakes for season 3, "This season's Barry is unhinged … living a lie more than ever before." Sally steps into the role of girl boss running her own show, Hank (Barry's criminal associate) sneaks around with the enemy and Barry's former acting teacher, Cousineau, is out for revenge.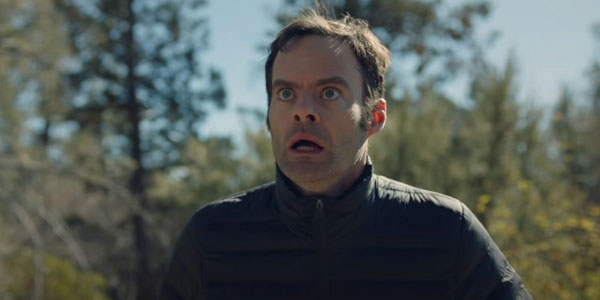 In a Q&A-List Series conversation with Tova Laiter back in 2019, Hader shared that the essence of Barry is in its protagonist. As an actor, you must feel things and as a hitman, you must detach yourself. Actors want to be seen and hitmen need to remain in the shadows. Hader's knowledge of life as an actor made him the perfect man to lead this show. In the season 3 trailer, Barry says, '[Cousineau] didn't just teach me how to be a better actor, he taught me how to be a human being,' as though straight from the mouth of Stella Adler herself. The show does a remarkable job of capturing the essence of being an actor in Los Angeles while breathing real life and nuance into its leading hitman.
Check out the rest of the conversation below:
Since graduating from NYFA, Actor Bill Hader rose to fame and acclaim in a remarkable career in both film and television. Prior to Barry, Hader was a member of the cast of NBC's Saturday Night Live for eight years, appearing in a total of 160 episodes over the course of his 8-season tenure. Hader received three Primetime Emmy Awards and a Peabody Award for his comedic work on the NBC long-running show.
New York Film Academy is proud of Bill Hader's incredible work, well-deserved recognition, and the success of his latest series Barry.
Please note: NYFA does not represent that these are typical or guaranteed career outcomes. The success of our graduates in any chosen professional pathway depends on multiple factors, and the achievements of NYFA alumni are the result of their hard work, perseverance, talent and circumstances.
by nyfa