On November 23rd New York Film Academy Los Angeles students gathered to watch the award-winning short "A Little Part of You" by alumna Ioanna Meli. She and producer DJ Lopez shared their story of taking the thesis film to the festival circuit and ultimately a television premiere.
Ioanna was raised in Athens, Greece. She studied theater arts in London and, after receiving an opportunity to work in film, decided to study acting directed towards film. She found herself here at the New York Film Academy in Los Angeles enrolled in the 1 year acting conservatory, and subsequently the MFA program.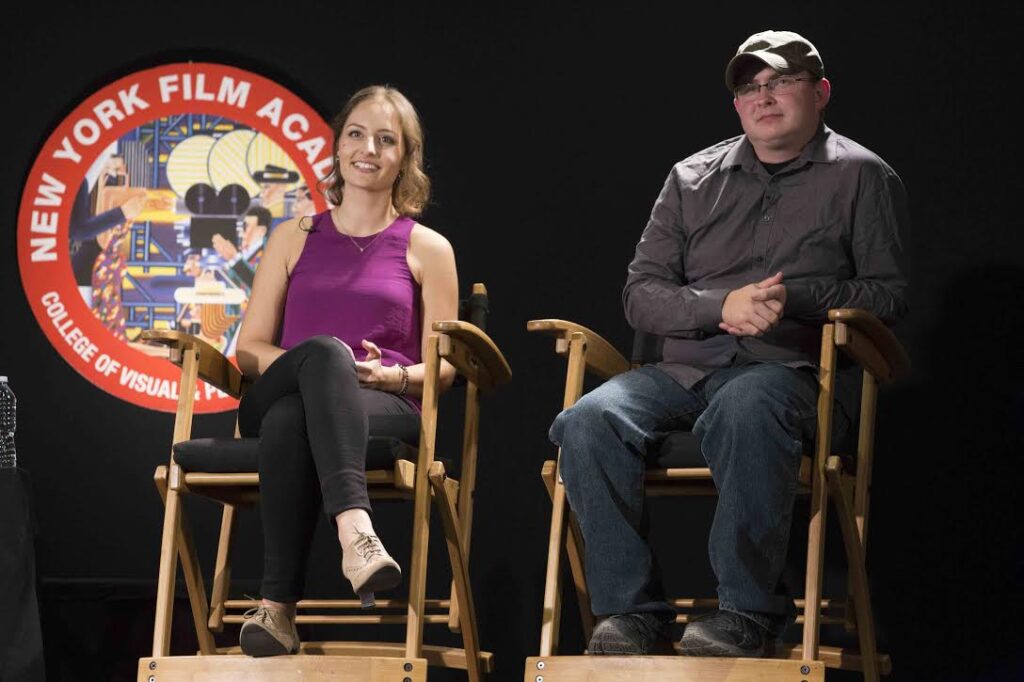 For her thesis, Ioanna incorporated everything she learned from her classes and challenged herself by delving into her personal life to share a touching look at the tenacity of relationships with "A Little Part of You." In the story, an actress receives the opportunity to star in a West End play, much to the chagrin of her lawyer boyfriend who'd be left behind in Los Angeles. "What I'd try to say with the story is to not be afraid to take a risk," Ioanna notes. "Trusting that if it's the right decision that the right people will be in your life no matter what."
Ioanna knew before making her film that she wanted to make something that could continue outside of the classroom. However, working as the writer, director, and star was a daunting task. She managed to make it happen with help from producer DJ Lopez. DJ advised the audience, "Take time in preproduction to get your ducks in a row, so the production runs smoothly." That's how DJ managed to acquire an actual airport for the culminating scene.

Ioanna was also able to juggle her roles by having her co-director Jay Parupalli prep with her before shooting, so that she could concentrate on the role on set. With only 4 days to shoot, Ioanna and team took advantage of every ounce of opportunity. When they received their equipment in the evening, they shot at night instead of waiting for the day. This was how they were able to make both the 8-minute cut for the thesis guidelines, and a 20-minute version to send to film festivals.
Meli and Lopez strongly encouraged the audience to do their research on festivals before submitting. It saves money and helps assess where your film is most likely to be chosen and even awarded. A Little Part of You received Best Short Film as well as Best Actress in a short film at New York City International Film Festival, Best Student Short at California International, and well received in Madrid and Ioanna's hometown of Athens. "When you get the chance to bring a little bit of L.A. from where you come from, it's really special," she commented.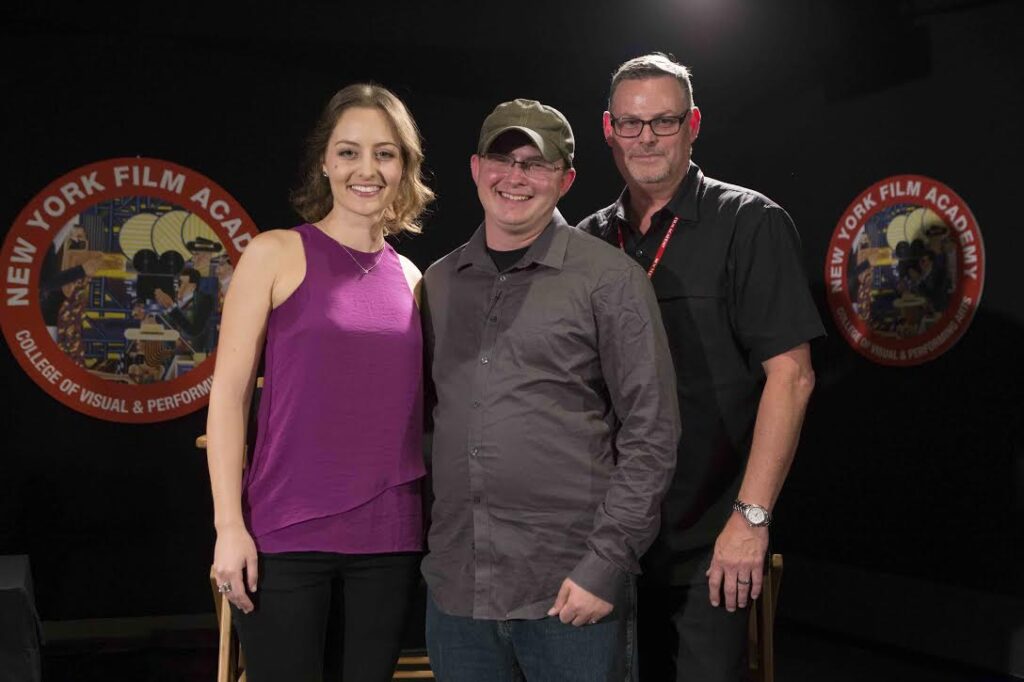 At the HollyShorts Festival a TV executive took interest in the film, which is how A Little Part of You gained its television premiere on DirectTV Saturday, November 28th.
New York Film Academy looks forward to seeing more from alumna Ioanna Meli and wish she and DJ Lopez great success in the future.
by nyfa