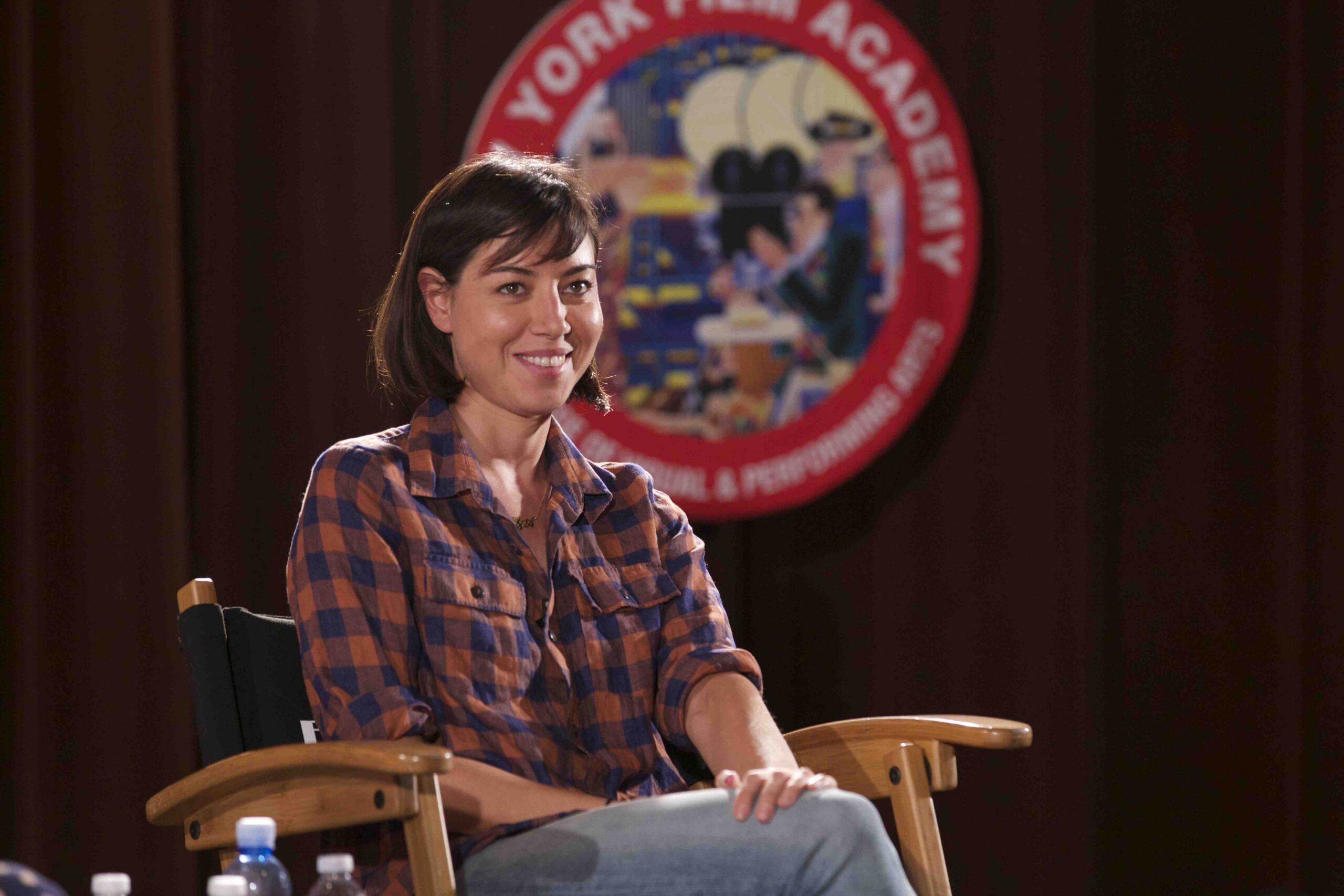 New York Film Academy students gathered in a theater on the Warner Bros. studios lot in Los Angeles to watch a special screening of the indie comedy Safety Not Guaranteed, and participate in a Q&A with the film's star actress, Aubrey Plaza. The discussion was moderated by producer Tova Laiter and NYFA acting instructor Anne Moore.
Aubrey is most widely known for playing the deadpan employee April Ludgate in the hit TV series Parks and Recreation. She has appeared in Funny People—directed by Judd Apatow—as Seth Rogan's love interest, as well as Scott Pilgrim vs. the World, Portlandia, Derrick Comedy's Mystery Team, a CollegeHumor short alongside Jason Bateman and Will Arnett, the Sundance hit Life After Beth, and the speaking voice of Grumpy Cat in their upcoming original movie Grumpy Cat's Worst Christmas Ever. Her first starring role alongside Mark Duplass in Safety Not Guaranteed, directed by Colin Trevorrow (Jurrassic World), was critically acclaimed. Aubrey loves performing improv and stand up comedy and has appeared regularly at The Upright Citizens Brigade, Laugh Factory, and The Improv.

Aubrey, having attended NYFA's high school summer camp for filmmaking in 2001, was enthusiastic about returning to her alma mater and talking to students who are journeying down the same road she took not to long ago. She had fond memories of her experience at the New York Film Academy and even said that she learned more practical knowledge about filmmaking in those weeks she spent at NYFA than in the first two years of undergraduate film school. She was also very adamant that the short films she made at NYFA were integral in making her college application package successful. Aubrey established a sincere connection with the over 150 high school NYFA students in attendance and they were eager to ask her questions.
Plaza discussed how she managed to foray into the mainstream. In 2007 she appeared in a web series called The Jeannie Tate Show — a mock talk show about a soccer mom who interviews celebrities in her van while running errands. Aubrey played Jeannie Tate's delinquent junkie daughter who harasses the show's guests. This got the attention of an agent who contacted her. Plaza called and emailed the agent regularly checking on whether any roles appropriate for her had come across his desk. Finally, in 2009, the agent recommended Aubrey try out for Seth Rogen's love interest, Daisy, in Judd Apatow's Funny People. Since stand up comedy is a focus of the show and the character Daisy is a stand up comic, Aubrey began signing herself up for open mic nights at comedy clubs and bars all across New York City. It was extremely terrifying for her at first but she became more and more confident in doing it. She had her friend film her during the stand up routines and she sent the tapes in to Judd Apatow and his casting director and they loved her. Instead of just auditioning and hoping she got the part, Aubrey took initiative and took her destiny into her own hands.
Aubrey reminisced about her time on the wildly successful series Parks and Recreation, noting that the relaxed environment of a TV series allowed her and comedian co-stars like Amy Poehler and Aziz Ansari to try different things and improv. This contrasts for her with the more stringent environment of a movie set which demands that actors say their exact line, precisely hit marks and find their light just right — however, Aubrey loves both challenges. When talking about what it was like to work with Chris Pratt, Aubrey admitted that she absolutely adores him and says he's like a smart "giant puppy," but that she was not as obsessed as her character.
After Aubrey was asked, "If you could be in any movie franchise, what would it be?" she immediately burst out with, "Catwoman!" Yes that's right, she would love to reinvent the DC Comics character and add her own Aubrey Plaza brand of charm and wit much like what was done with Guardians of the Galaxy. Everyone in the audience cheered, she sold us on it and now we too want to see Aubrey play Catwoman on the silver screen.
We sincerely thank Aubrey for returning to the New York Film Academy and we wish her continued success in her exciting career!
Aubrey also stars in Matt Spicer's dark comedy "Ingrid Goes West," releasing August 2017.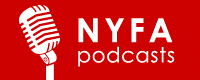 by nyfa