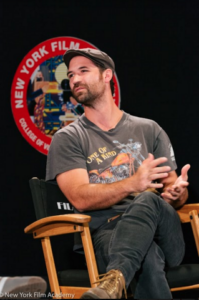 On Thursday, July 6, New York Film Academy alumnus, Manuel Garcia-Rulfo, gave a Q & A at the Los Angeles campus. Garcia-Rulfo is known for his work on the "From Dusk Till Dawn" television series, "Cake" starring Jennifer Aniston, and "180 Grados." 
The Q&A event with Garcia-Rulfo included a special screening of "Magnificent 7," and was attended by students currently enrolled at the NYFA college as well as the tweens from the NYFA summer camps. Associate Chair of the Acting Department Miguel Cruz hosted the evening.

Garcia-Rulfo has achieved an incredible feat by working professionally in the entertainment industry both Mexico and the United States. He said he was able to achieve this by being selective with what acting projects he accepted early in his career.
As a young actor in Mexico, Garcia-Rulfo was constantly offered roles in the telenovelas. "They offer you everything, in the beginning, to work on these soap operas. And you're very hungry in the beginning. But I knew what I wanted my career to look like. I said no to a lot of things early in my career."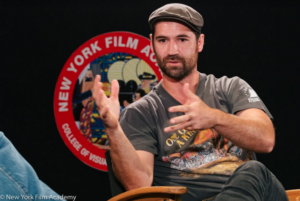 While he may have said no to parts that did not feel authentic, he poured everything into what he did love, including his studies in the 1-Year Acting for Film Program at the New York Film Academy's Los Angeles campus.
Of his time at NYFA Garcia-Rulfo said, "New York Film Academy really gave me the chance to work in front of the camera – a lot! Having that experience makes you comfortable to be in front of the camera. Once you get out of here [NYFA] you know everything. I already knew all the aspects of the camera setup and crew when I was on set – having that prior knowledge was one of my favorite things. NYFA gave me a base upon which to build. For that, I am very thankful."
Garcia-Rulfo shared a story with the students about his time at NYFA. He and a friend decided that if they were going to work after the graduated they would need representation. They each had a reel and a short film finished. Thinking this would be enough to win over an agent, they decided to rent out the ballroom of a fancy hotel in Beverly Hills. They shipped out fancy baskets filled with chocolate to every representative. "Manuel is a great Mexican actor," Garcia-Rulfo would tell agents over the phone. They ordered cases of champagne and food. The ballroom was decorated and soon the big day arrived.
"I don't think even my mother showed up," Garcia-Rulfo said.
The point of the story, according to Garcia-Rulfo, is that craft should always come first.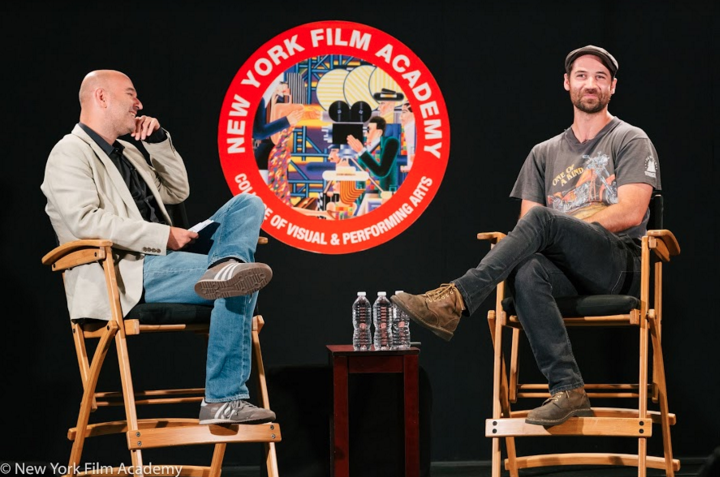 "There's no formula to this thing we're doing," Garcia-Rulfo explained. "If I have any advice to actors it's this: just buckle up because it's going to be a bumpy ride. It's very tough. But, I think we have to enjoy that experience as well. Nurture your craft."
The New York Film Academy would like to thank Manuel Garcia-Rulfo for taking the time to speak with our summer camp students and our college students. Garcia-Ruflo will be starring in the remake of "Murder on the Orient Express" alongside Johnny Depp, Daisy Ridley, Michelle Pfeiffer, and Penélope Cruz coming out November 10, 2017.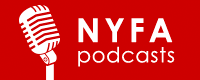 by nyfa