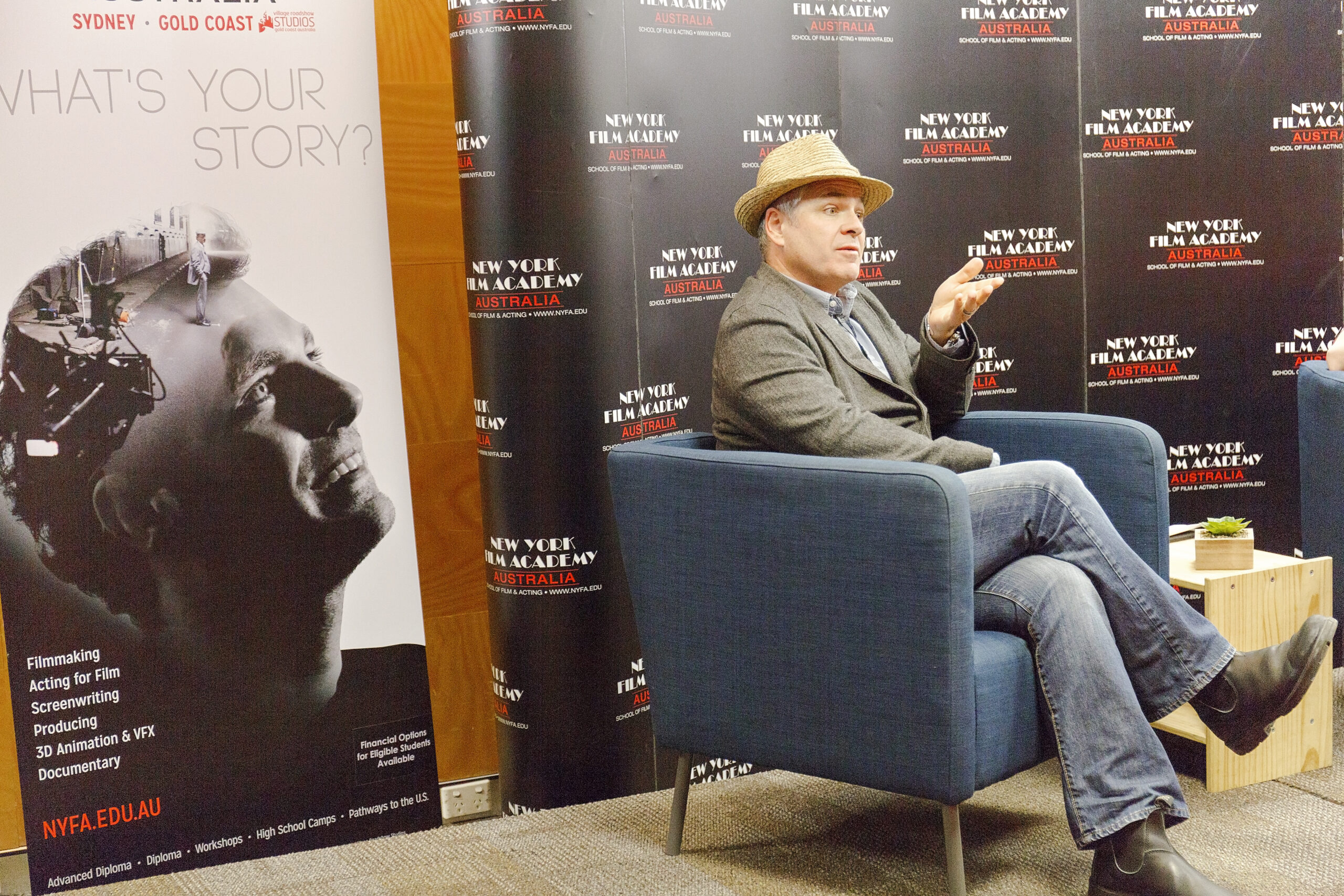 Sydney students were fortunate to hear from native Australian, award-winning cinematographer Toby Oliver, who has forged a successful career in the U.S. and internationally. Moderated by NYFA Australia Dean of Faculty Art Helterbran Jr., it was an inspiring Guest Speaker event which centered on the topic of work ethic in the film industry.
Some of Mr. Oliver's recent credits include thriller "Get Out," with Allison Williams and Daniel Kaluuya, filmed in the U.S. state of Alabama. According to IMDB, "Get Out" ranked #1 at the U.S. Box Office on its opening weekend in February 2017.
NYFA Sydney student Charlie was particularly pleased to hear from a cinematographer with so much experience working in intense movies. "I love horror films," Charlie shared after the event. "It was so amazing to hear from a DoP who has worked on films I really loved. It's was the best talk ever."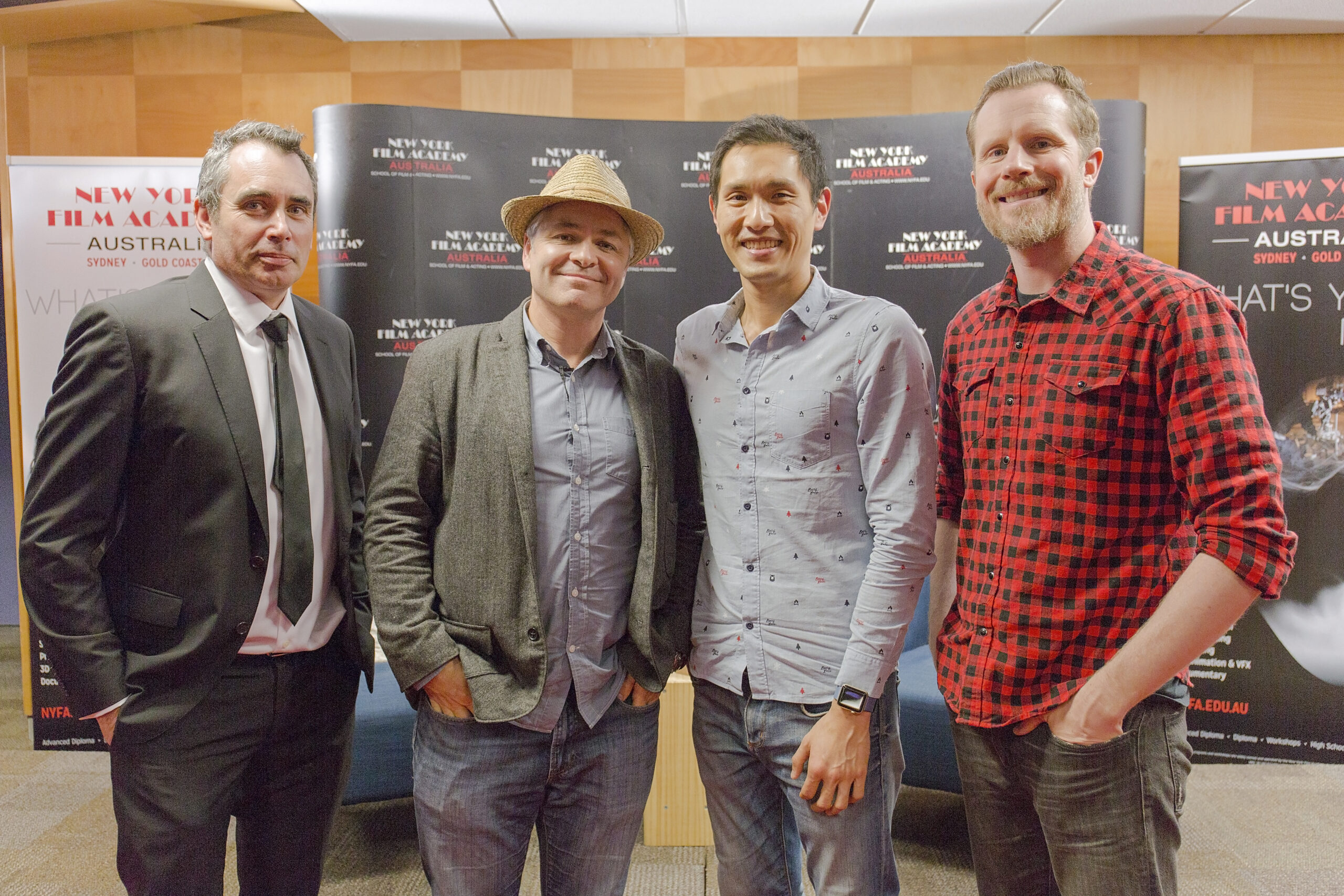 An accredited member of the Australian Cinematographers Society (ACS), and the Australian Academy of Cinema and Television Arts (AACTA), Toby's credits also include the Australian WWI epic "Beneath Hill 60," (Australian Academy nomination); TV movie "Beaconsfield" (Gold ACS Award and the ACS Best in Show); "Wolf Creek 2" (ACS Gold Award, Venice Film Festival); and "Carlotta" (Australian Academy nomination). In his uniquely international career, Toby has also created a prolific body of work in China, including the romantic Chinese-language "Waiting Alone" as well as the Australia/China co-production "33 Postcards."
Toby's advice to the international student community of NYFA Australia centered on the importance of having a strong work ethic: "…(working in the film industry) is all about work ethic. If you want to do something, you got to do it properly…all the way through to the end."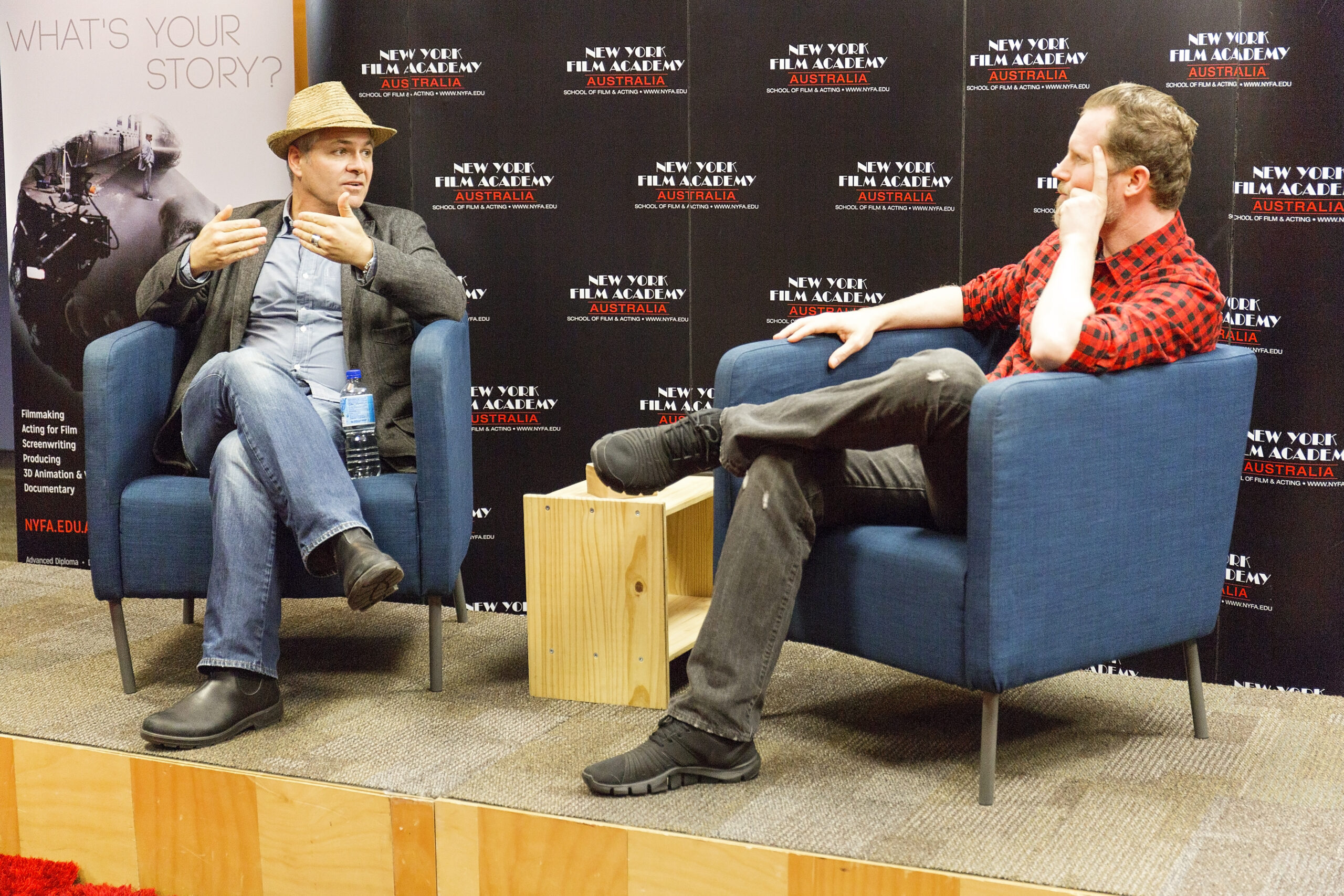 He also pointed to having an awareness of the whole team on the film set as being essential to a film's success, no matter the role. "Having actors who got that kind of skills to be aware of the filmmaking process, as well as their own performance, is not easy, but it can usually help make a better movie."
NYFA Australia students found Toby's stories and insights particularly inspiring, given the cinematographer's breadth and depth of experience. "Very inspiring to hear from a true Hollywood master," said student Anthony. "This talk gave me a good idea how to work my way to success."
Fellow student Simon agreed. "Toby was generous with his time, sharing his insights and knowledge into the industry and his own creative and collaborative practice."
The New York Film Academy Australia would like to thank Toby Oliver for visiting our Sydney campus as a Guest Speaker.
by nyfa