After Walt Disney Studios released the film franchises' first installment in 1995, Toy Story became a force to be reckoned with in the animation world. Toy Story was the first '3D' style computer-animated feature and the first entirely CGI-animated film produced by Pixar Animation Studios.
Toy Story's concept, that all toys, unbeknownst to their human owners, had lives and emotions of their own, was an immediate hit. The first film grossed $373 million worldwide, and Toy Story 2, amassed over $497 million worldwide. The third installment, Toy Story 3, earned more than the first and second films combined. It was the first animated film to surpass the $1 billion mark.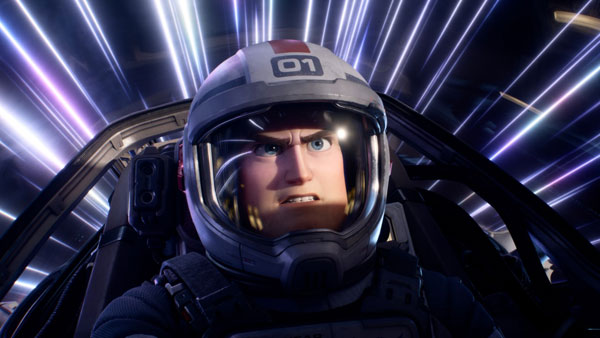 A still from Lightyear. Courtesy of IndieWire.
The Toy Story franchise has had a successful run since the very beginning, due in part to franchises' loyal fan base that spans across generations. On the heels of its initial success, Pixar Animation Studios, in collaboration with Walt Disney Studios, ordered spin-offs. The first of which was Buzz Lightyear of Star Command: The Adventure Begins in 2000.
Last week, the highly-anticipated second spin-off premiered, Lightyear, featuring work from NYFA BFA Filmmaking alum Raquel Bordin.
Lightyear tells the story of a young Buzz Lightyear who, after being stranded on a hostile planet with his commander and crew, tries to find his way back home while confronting Zurg, Buzz's arch nemesis. For the film, Tim Allen, the original voice of Buzz Lightyear, has passed the baton and this time around Buzz is voiced by Chris Evans. The film has already grossed $189 million.
New York Film Academy congratulates alum Raquel Bordin for her work on Lightyear.
Please note: NYFA does not represent that these are typical or guaranteed career outcomes. The success of our graduates in any chosen professional pathway depends on multiple factors, and the achievements of NYFA alumni are the result of their hard work, perseverance, talent and circumstances.
by nyfa