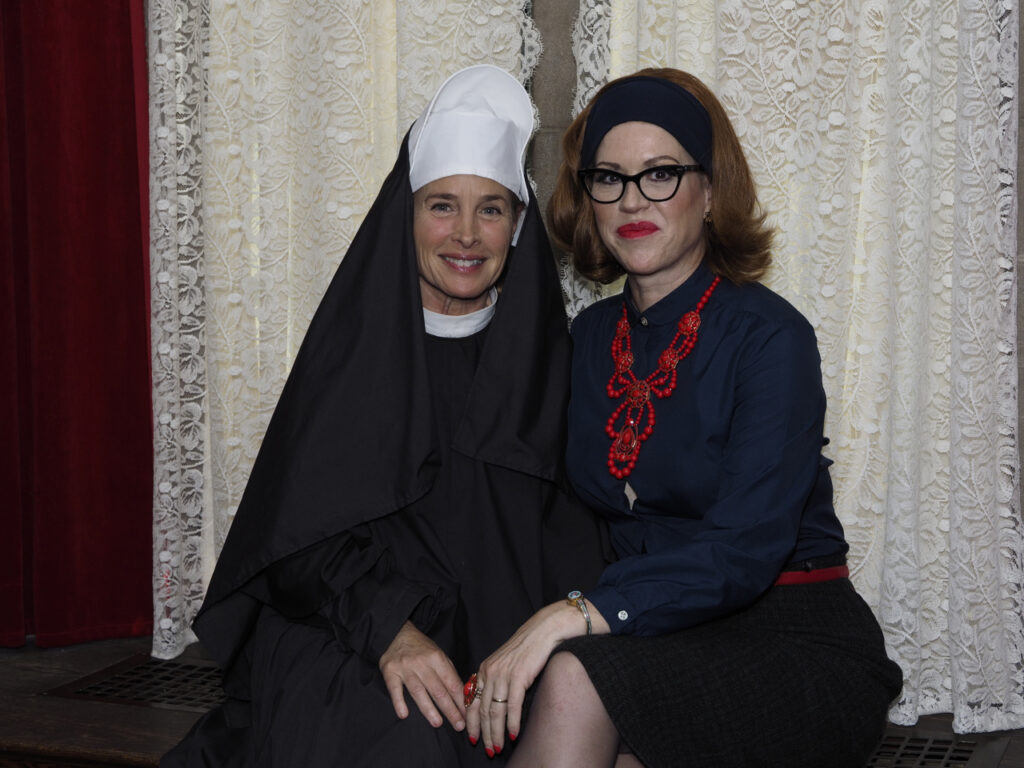 One of our beloved Acting Instructors, Blanche Baker, is getting us into the holiday spirit, as she will be starring in Lifetime's Wishin' and Hopin' alongside Chevy Chase, Molly Ringwald, Annabella Sciorra, Meatloaf and more. The story is based on the New York Time's best-selling Christmas novel from Wally Lamb, which tells the tale of young boy growing up in the 60's, dreading his upcoming school Christmas pageant.
The young fifth-grader, Felix Funicello attends a Parochial School, and you know what that means — nuns. In the holiday film, Blanche has the honor of playing Mother Superior at St. Aloysius Gonzaga Parochial School. "What actress doesn't dream of playing a mother superior?" says Baker. "They put a lot of effort into the casting, looking all across the country to find an amazing group of young actors. They were great to work with and I'm sure you'll be seeing some of them again."
In addition to working with a group of new young actors, Blanche worked with a number of well known names, including former co-star Molly Ringwald, whom Blanche played the older sister of in the 1984 John Hughes classic Sixteen Candles.
"What I especially like about the producers is that they recognize the value of keeping a core team together from film to film. It's hard work but we know we can trust and count on each other to come up with something we can be proud of."
You'll have a chance to see Blanche and this star-studded cast on December 8th, where it will have its television world premiere on Lifetime at 8pm EST.

by nyfa