When Dylan Greenberg first came to New York Film Academy (NYFA), she was nine years old; one of the youngest students NYFA had ever enrolled at the school. In fact, due to NYFA's program age restrictions, it was not common to have someone that young attend such an intensive program. However, Greenberg wowed NYFA early on with her film Ankh, which was inspired by director David Lynch, and the NYFA alum has never looked back since.
Greenberg has gone on to direct the films ReAgitator: Revenge of the Parody, Glamarus, Wakers, and Amityville: Vanishing Point. Her third film, Dark Prism, was covered internationally by VICE, Rolling Stone, and Flavorwire, among others. She has also been featured in PAPER Magazine and has directed music videos for James Chance and the Contortions, Mac Gollehon, Pastel Confession, and many others. 
Greenberg's next project is set to release this year and is described as a supernatural martial arts movie. The film, Spirit Riser, stars Amanda Flowers, Cherie Currie, Kansas and Parker Bowling, Lynn Lowry, Jesse Yungbei, Patti Harrison, and will be narrated by the Tarantino-favorite Michael Madsen (Kill Bill Vols 1& 2, Reservoir Dogs).
The New York Film Academy was able to get the scoop on Greenberg's upcoming film and discuss the NYFA alum's career as a director, actress, and a creative, who has a strong collaborative nature and a keen sense of originality woven into the fabric of any project she touches.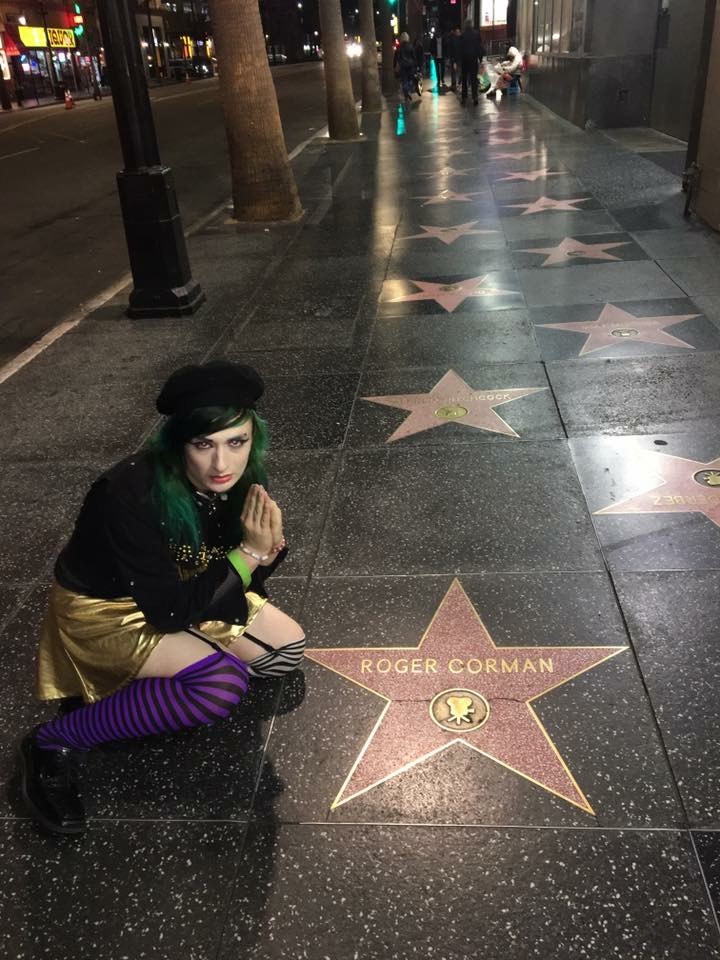 New York Film Academy (NYFA): What made you want to come to NYFA? Have you carried any learnings with you into your career?
Dylan Greenberg (DG): I wanted to come to NYFA because at the time I was the only little kid in my neighborhood who seemed really interested in film, especially offbeat films. It was a way for me to find other kids with my interests. Most of the kids were older than me as I believe the classes went from ages 10-13, but it was the first time I was in a room with other children who shared my passions. At NYFA, I learned that realizing your vision is sometimes a fluid effort, and part of that is the understanding that what ends up on screen may not be exactly what you originally pictured. It was also the first time I walked through the process of writing, pre-production, shooting, post and a premiere.  
NYFA: What have been some of your career highlights so far? 
DG: One of my big career highlights was when the trailer for my third feature film Dark Prism was covered internationally  by VICE, Rolling Stone, Flavorwire and others. I was 18 at the time and that was the first time I saw my work get relatively mainstream attention. Another highlight was seeing a music video I directed for Sam Huber, on the True Groove Records Label, air on national television in Finland, on the YLE network. Those were two big firsts for me and encouragement that I was going in the right direction.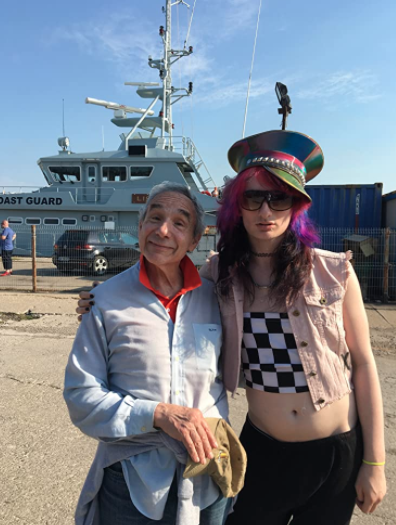 NYFA: Can you tell us more about your collaborations with Troma Entertainment? 
DG: I got my first job right out of high school working in the Troma offices. In fact, I was still in high school when I started working there. So, it was pretty great being 17 and 18 and having your first job in the field you wanted to be in. I was basically in charge of creating and editing the majority of their internet content while I was there, as well as special features for their Blu-rays. I've since become a freelance music video and commercial director, but continue to collaborate with Troma. Recently, I starred in their upcoming feature film Shakespeare's Shitstorm, which is a super obscene, epic adaptation of Shakespeare's The Tempest.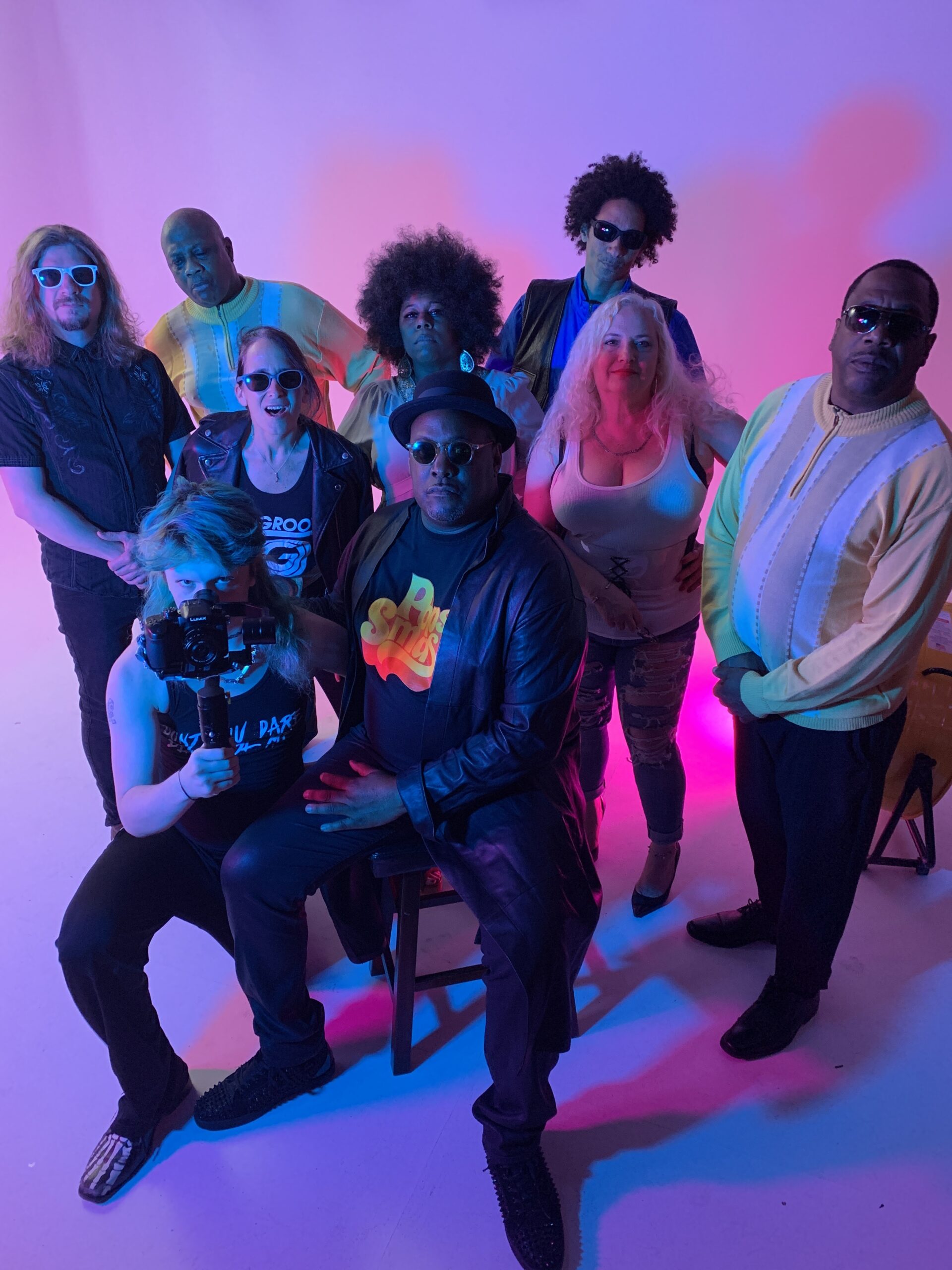 NYFA: Can you tell us more about your role as a full time music video and commercial director?
DG: A big reason why I'm able to work as a music video director full time is because of my third feature film Dark Prism. When it got all the press it did, it caught the attention of True Groove Records, who hired me to direct several music videos for them when for others that might have seemed like too much of a risk because the only music videos I had really done before were for my own music. As a result of my work with True Groove, who I still work with to this very day, I was able to get work with many other clients. I learned a lot of networking skills, as the truth is there are many artists in New York City that need a video that both looks one of a kind and is in their budget. So, once I had some more videos under my wing I could send it as examples of the kind of work I do.
I fill the niche for "weird but engaging" videos, as I'm known for very colorful, in your face visuals. However, I'm able to shoot in any style the shoot demands, and last year when I directed my first commercial to air on CBS, NY1 and News12, I was asked to take a more conventional approach. It was for a disco mega-concert, and because of the commercial, it sold out within a week or so! They actually didn't have to air the commercial for as long as they thought they did because the tickets sold so fast. I was really proud of that, and again I have True Groove Records and Tomás Doncker to thank for that. 
NYFA: In addition to your career as a director, you're also in a band. Can you tell us more about that?
DG: I'm in a band called Theophobia, which I feel is very similar to a lot of my film projects. In fact, my band mate Matt Ellin was, and is, also a big part of my film projects and has created music for my feature films since they were a teenager. Initially, the band started when my solo song and self directed video "Mia" became an unexpected success and premiered in PAPER Magazine, so I decided to tour the song around New York and promote it at clubs and local television stations. I wanted to have a guitarist and a lot of my friends as backup dancers to make it very theatrical, and I asked my friend Matt to be my guitarist, since they were already such a close collaborator, and I always felt like they were a total whiz kid. At a certain point, we both realized we had such a mutual love for music like Sparks, the work of Jim Steinman and Meat Loaf, and we realized it would just be so much more fun to make it a collaborative effort where we contribute an equal amount of ideas, and shine the spotlight on each other. I feel like besides synthesizers and vocals, I also "play" the video, because video is a big aspect of our performance. 
I program a lot of the synthesizer elements into video that plays behind us, and then we play along with that. Our performances and music are super theatrical and we act our shows out like an improvised play, we deliberately act like clowns and try to get a reaction out of the audience, we sometimes physically fight each other on stage and one time I brought a Christmas tree into the venue in the middle of the performance. It's really cool to get to direct videos not just for my own music but for OUR music, because whenever I create anything I immediately have a visual image of what I want it to look like, so it's so cool to get to bring that to life. Definitely one of my favorite parts of music is making music videos. I've watched 80s music videos non stop since I was a kid and found Pop Up Video on TV, so music videos are really my whole life. 
NYFA: Some directors choose to subvert a personal style or auteurist approach to directing, but that doesn't seem to be your approach. What would you say makes something a "Dylan Greenberg" project?
DG: I would say, that in terms of my feature films, many consider them giant music videos. I have a lot of music from all different kinds of artists in my films, and almost always have at least one scene where someone actually sings a song within the film. Like my music videos, my projects are super colorful and in your face. I use a lot of fisheye lenses after falling in love with Hong Kong action cinema and Scott Shaw's Zen filmmaking. I try to get really dominant with the colors red, blue and green and try to shoot in colorful locations with colorful people. My new film Spirit Riser has a lot of music, and musicians in it such as Dorian Electra, Cherrie Curie, the late Alan Merrill, and of course music from True Groove. That's my seventh feature film, and will likely see a premiere in October. It's so long I might have to split it into two movies, actually!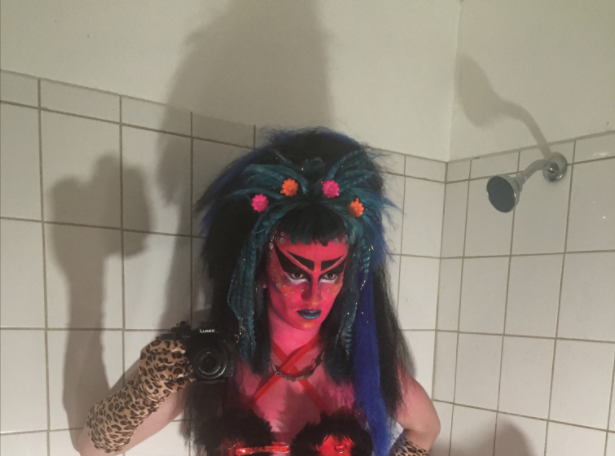 NYFA: Can you tell us about some of your upcoming projects?
DG: Oh my goodness, so many! As I mentioned before, I have a feature film called Spirit Riser coming very soon starring Amanda Flowers, Cherie Currie, Kansas and Parker Bowling, Lynn Lowry, Jesse Yungbei, Patti Harrison, and it's narrated by Michael Madsen! The only way to describe it is a supernatural martial arts horror fairytale. It's got music, animation, live action, the Statue of Liberty coming to life and destroying New York, giant talking hands, and ghosts! 
Furthermore, I have a short film called The Bathtub, which is actually the first short I've directed since I was a teenager that doesn't also serve its primary purpose as a music video. It took me three years to make with Khloaris and I consider it as big of an achievement to me as one of my feature films. 
We shot the entire project on green screen and we then built all of the sets as miniatures, keying the actors in frame  by frame. It's so cool, because for the first time ever I got to literally build a world from the ground up, out of paper and cardboard. The point wasn't to make you believe the miniatures are full size or hyper realistic but rather to make you believe the actors really live inside these boxes, ride the train high above them, and interact with these surreal wacky environments. It's truly an experience and it stars Bob Bert of Sonic Youth, who also contributes music to the film. We were supposed to premiere it in March at WFMU, but obviously that got delayed. It will be coming soon, though! New York Film Academy would like to thank Dylan Greenberg for taking the time to share more about her directorial style and passion for creation. NYFA encourages everyone to check out Greenberg's upcoming project Spirit Riser, when it is released later this year.
by nyfa