On November 21, 2016, MFA documentary students from New York Film Academy Los Angeles had the opportunity to listen in on a conversation with legendary documentary filmmakers Chris Hegedus and D.A. Pennebaker, sponsored by the International Documentary Association.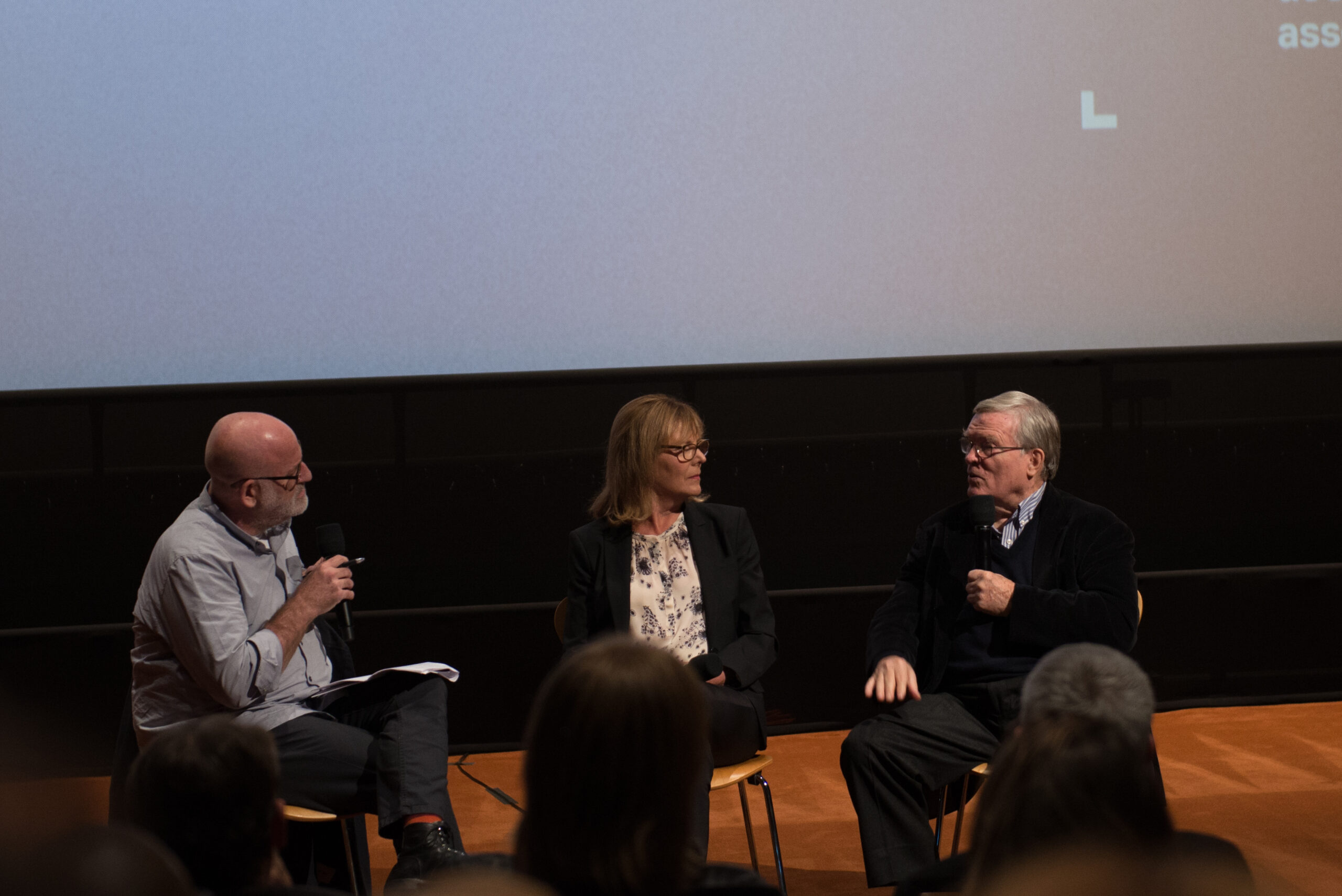 Hegedus and Pennebaker have captured moments of history — from Senator John F. Kennedy's run for the Democratic nomination in "Primary" to James Carville's dictum, "It's the economy, stupid" during Bill Clinton's first presidential campaign in "The War Room" and the first dot.com mania in "Startup.com." They've portrayed musicians from Bob Dylan to Janis Joplin, Isaac Hayes, Wilson Pickett, Branford Marsalis, Emmylou Harris and many more. Pennebaker was one of the pioneers of the Direct Cinema movement of the 1960s that rejected on camera interviews in favor of the so-called "fly on the wall" approach to documentary filmmaking. Together their films have influenced the realms of documentary, music video, and reality television.
The New York Film Academy students were treated to a riveting clip from the pair's newest film, "Unlocking the Cage," about animal rights attorney Steven Wise and his thirty-year fight to break down the legal walls that separate humans and animals. Wise is just the latest in a long series of subjects whose essential humanity shines through in their films.
"A documentary filmmaker is like a playwright," Pennebaker told the audience. "He fills a stage with people no one has ever seen before and he has to make them unforgettable."
by nyfa