Pedro Peira is a Fulbright scholar and NYFA Documentary Filmmaking MFA graduate. Since his time as NYFA he has been active in the industry directing, producing, writing and founding his own production company, Festimania Pictures.
The NYFA alum, who hails from Spain, first became interested in documentary filmmaking in his pre-teen years, "Whenever there was a family event I would take photos or record Hi-8 videos, initially with some help from family members and once they started to trust me, on my own."
Having developed a passion for documenting reality, Pedro decided pursue documentary filmmaking as a profession. "It's a way of informing, entertaining and hopefully, promoting social change. There's also the added benefit of not having the pressure to raise major funding for a (documentary) film project. Generally, as the costs are much higher for fiction (films), whereas you just need a story and a camera to make a documentary."
This decision eventually led him to apply for a Fulbright scholarship and choose NYFA as the place to hone his craft."When I was doing all the Fulbright paperwork, prior to becoming a finalist, I was looking for a place to study documentary filmmaking and I easily contacted the documentary department at NYFA. The rest is all history."
Throughout his career each project has taught Pedro valuable lessons that have allowed him to grow in his profession. "I learned to delegate responsibility. In my first feature I took on most of the production roles (mainly due to budget constraints) and I have now learned to share these tasks. I've also transitioned to using a narrative structure so as to make the film more appealing to the audience." As for what leads him to choose a project Pedro had this to say, "I guess what attracts me most to a project is who's behind it. There's people who I would work for free and, also, others who I wouldn't work for no matter the amount. The type of project is also very important when it comes to my decision making. For me, it's not the same to be part of a project which can lead to a change in society compared to a film which generates profit for the producers without any higher purpose behind it."
The Fulbright scholar has also started his own production company. "Festimania Pictures was set up in Spain 7  years ago. Although we carry out some distribution and consulting, we're now mainly focused on documentary
production. Our biggest successes so far have been the features Soul, which world-premiered at the 2017 Berlin International Film Festival and Free Way, which world-premiered at the 2020 San Sebastian Film Festival. Both films have been widely distributed around the world and on the top-tier festival circuit.
As for upcoming projects, Pedro has a few lined up, including the Rosario Dawson backed LA Queenciañera. "We're finishing post-production of a film called LA Queenciañera,  of which I'm the director and producer. The movie follows LA-based, transgender, undocumented, Latina activist, Bamby Salcedo, as she prepares for an epic 50th birthday celebration, which is a deliberate queering of that traditional Latino ritual, the Quinceañera. Our executive producer is Rosario Dawson and we have the participation of Patricia Arquette, sharing the story of her sister Alexis."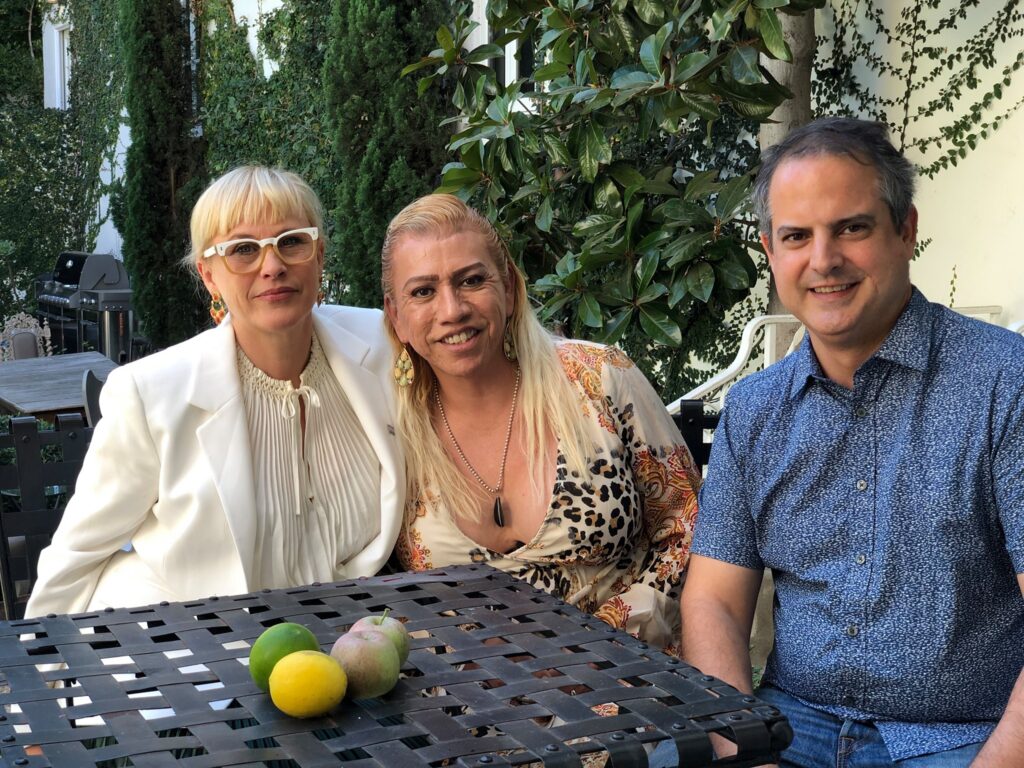 "We're also in development for a documentary series which explores the influence of Islam on the gastronomies of Indonesia, United Arab Emirates, Morocco and Spain."
As for advice to aspiring documentary filmmakers and NYFA students Pedro says, "work hard and enjoy what you do. Don't worry about not having budget – if the idea is good, success (and funds) will come. Just be patient."
New York Film Academy congratulates Pedro Peira on his success and looks forward to the upcoming LA Queenciañera.
by nyfa