For the first time in New York's Lower East Side, the world has a chance to experience Jump Into VR Fest, a premier film festival striving to bring cutting edge VR/VX (virtal reality/extended reality) developments to light through showcases, performances, parties, workshops, product launches, demos, and panels — and the New York Film Academy is proud to congratulate two alumni and one faculty member who will be showcasing their work amongst the thought leaders and industry changes who are shaking the world through VR.
NYFA 8-Week Narrative VR Workshop alumni Na "Melody" Liu and Ana Paula Loureiro Kler will both screen films made as a part of their NYFA studies at the inaugural festival ("Praying From Afar" and "The Drummer"), while NYFA VR instructor Martina Casas will also present an original film ("Hope after Devastation").
We had a chance to connect with NYFA alumna Ana as she prepares to screen "The Drummer." Read on to hear her thoughts on the exponential speed of technology, what surprised her most at NYFA, and why she's excited about Jump Into VR Fest.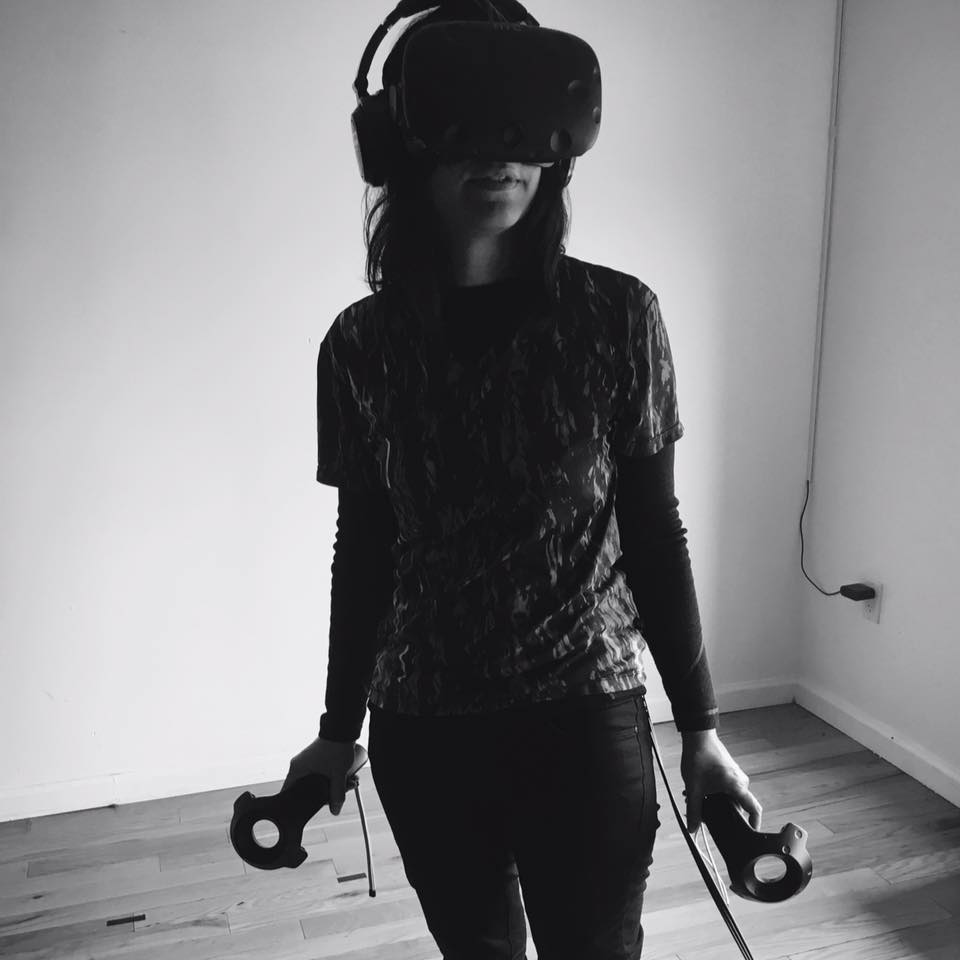 NYFA: First, can you tell us a little bit about your background and what brought you to NYFA? What drew you to VR?
AS: I am a 36 year-old journalist, digital media content creator and now VR Filmmaker. In Brazil, where I was born, grew up and built my career, I have 12 years of background in television. In the last five years I've been creating website and social media content to the largest mass media group of Latin America (Globosat/Grupo Globo). I also had work experience as a reporter, producer, editor, director and screenwriter during the six years that I was an employee of the main public television in Brazil (TV Brasil). After I studied journalism, I attended a film school. After that I started to work in personal projects, such as a music video of the Brazilian singer Iara Renno (2014) and a short documentary about Burning Man (2011), both as a director.  As an editor, I worked in a short film named "Tradução" (2008).
The exponential speed of technology has been transforming all the fields and leaving behind professionals who don't update their careers. Journalism and cinema changed after the internet and keep changing once new technologies affect the communication between people. Since I became a journalist and filmmaker I've been learning how to use different tools to do my work. That's why I decided to attend the VR program at NYFA. Now, I am totally focusing on 360/VR.
NYFA: Can you share any detail on how your film "The Drummer," which is screening at Jump Into VR Fest, was made as a part of your NYFA studies?
AS: The film which was selected for the Fest was a class exercise. They asked us to go to Union Square and find a story to shoot in 360. I was the director of my team. I had two colleagues in my group: Andrew O'Leary, doing the production sound, and Carolina Sang operating the camera.
We saw this good drummer with disability and he said yes when I asked him if I could make an interview with him. (By the way, he said many students have done the same before but he never saw anything. I think I should email him!)
Basically, "The Drummer" is a short documentary about this street artist named Jesus. He talks about his life, why he is there, his thoughts, etc. He is always in Union Square. People pass by but have no idea about what he is going through. As a journalist and filmmaker, my goal was to go there, talk to him and transform all the information into entertainment, informing but also offering a nice way to hear from him.
NYFA: What kind of equipment did you use?
AS: The Samsung Gear 360, zoom recorder and ambisonic mic.
NYFA: What surprised you the most about your narrative VR course at NYFA? Would you recommend it to others?
AS: Definitely, the course was better than I expected! Surprised me how intense it was (many hours of class and projects). Also, the number of professionals from the market they brought to talk to us and how we had easy access to the equipment.
The experience was really great. Location, teachers and coordinators were really nice. I wouldn't imagine that in eight weeks I could learn and produce so many things.
I was looking for something to change my life and my career. I think it was the perfect choice. I highly recommend.
NYFA: Can you tell us about your experience with Jump Into VR Fest experience so far?
AS: I am really excited about the Festival! It is a great opportunity to have a VR film that I directed and edited showcase here in New York.
Besides "The Drummer" I made two more films. "Undone." my final project, is more hybrid. It is an adaptation of an art performance about Muslim women. The VR experience is to be surrounded by six muslim women and hear their stories. I believe in the power of virtual reality, known as the empathy machine, to change people's minds.
My third VR film I made for an exhibition in a Art Gallery in Lower East Side. The idea was to give to people the experience to see the creative process of an artist: you see the painting in the gallery, you take the VR headset and when you put it on you are in his studio in upstate New York in the middle of the woods, hearing and seeing a stream, and you see the artist painting and talking about his work. The opening was great. People loved it.  
"The Drummer" was also selected to be showcased at FoST Festival along with Ana's final NYFA project, "Undone." The New York Film Academy would like to thank Ana for taking the time to share about her experience with Jump Into VR Fest with the NYFA community.
by nyfa