New York Film Academy filmmaking alumnus Cartier Williams is drumming up a revival in the world of dance on film with his unique brand of tap dance. Williams is a self-professed "hoofer," a dancer who loves the element of tap that emphasizes stomps, stamps, syncopation, percussion and heel motion. With a recent collaboration with Smirnoff Sound Collective, Cartier is on a mission to bring tap back in film.

NYFA: Tell me a little about your background and what brought you to NYFA.
CW: Well, I started tap dancing when I was four years old, taught by my grandmother Audrey Williams. At the age of six, I performed a piece choreographed by Grammy-award winning singer Mya, and won Apollo Kids at the prestigious Apollo Theater, distinguished as one of The Apollo Theater's youngest "Apollo Legends."
Later that year I was invited to the Kennedy Center Honors alongside Robert Downey Jr. When I was 10 years old, I toured with tap legends Buster Brown, Jimmy Slyde, and Dianne Walker on a international tour called "Footnotes." I shared the stage with Gregory Hines, The Nicholas Brothers, and Peg Leg Bates. On that tour I performed for two U.S Presidents and co-starred in "PBS Special: In Performance at The White House" with Bill Clinton.
I toured Japan and the U.S in the Tony Award-winning show "Bring in 'da Noise, Bring in da Funk," co-starring Savion Glover. I performed for the AFI Awards: A Tribute To Tom Hanks. Other appearances include The State Department, CIA, FCC, New York Botanical Garden, and New York Children's Museum of Manhattan. I performed for The Opening of the Cannes Film Festival for Moulin Rouge, appeared in Spike Lee's Bamboozled and recently appeared in Bart Mastronardi & Alan Rowe Kelly horror film Tales of Poe.
I ended up at the New York Film Academy in 2009 because I wanted to rekindle the love between tap dancing and film. But I also had something else on my mind, too, that I had to settle: I'm a huge fan of horror films and I wanted to become a director because of Wes Craven and the genius movie he made called "Scream." I felt I needed to go to the Film Academy to figure this out. So I had two goals: to fix tap dancing and film's beautiful long relationship, and learn how to make horror films.
NYFA: Can you tell us a bit about your latest project with Smirnoff Sound Collective?
CW: It's funny how the Smirnoff video came about. I was on the computer and had just set up my Facebook for my new dance company and I received a message about me dancing in the video. So immediately I talked to the director Stacey Lee, who was hired by VICE to put it altogether.
I was excited all these great brands coming together for tap dancing! Stacey and I had a great creative talk about me and my dancers and what my creative world was like. We met up a couple times and had one glitch: all the dancers except one in my company weren't of age to be in the video. So it ended up being only me and Yusaku Komori, who you see in the video.
A few weeks later we then shot the music video. The process was awesome! Of course early call times, breakfast, hair and makeup … It was complete fun because both of my favorite worlds are coming together all at once. Some scenes there were lots of people on set and sometimes just me and the director because maybe someone is setting something up on the next shot somewhere else.
The most important thing as a tap dancer is good sound, so that was the first thing I wanted to talk about when I arrived. Tap dancing is percussive and visual, and for me the percussiveness is just as important as the visual. So I must say me and the sound man were best buds! Because sound is important and that was reinforced at NYFA.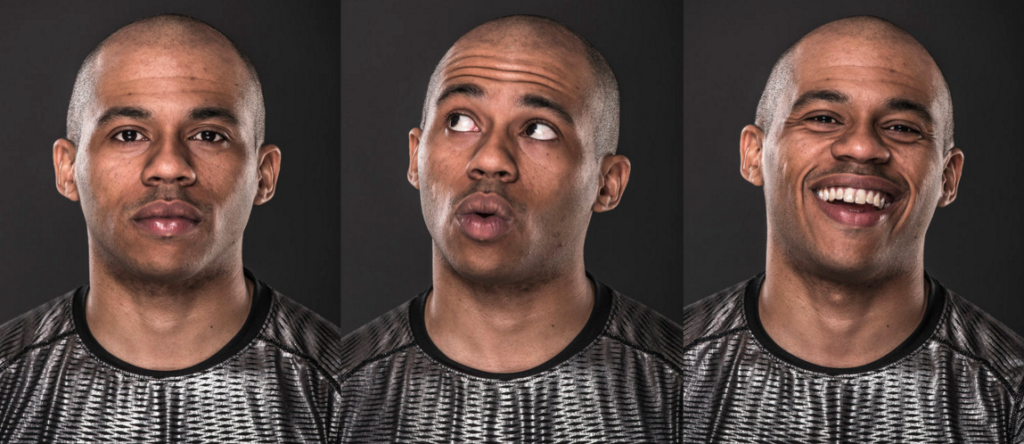 NYFA: What did you learn at NYFA that helped you on your career journey?
CW: When I was at NYFA I became so independent creatively. I learned so much about myself and the stories I wanted to tell. NYFA helped me become the confident director and writer I wanted to be. I ended up directing, choreographing,and producing my own shows when I left the school. My dancing became more powerful because I had stories to tell with the dance that was meaningful. I also learned how to work with people more [collaboratively], because tap dancing is a solo art form at heart and film is not. I learned how to be a team player and how to be patient.
NYFA: What's next for you?
Next I am performing on July 22 at The Smithsonian Museum of American History for The March On Washington Film Festival closing ceremony. But currently I am in production for my new show called "ZIGITYBOP!" It will premiere at the Oslo Jazz Festival and in Zurich Switzerland this August. I recently started a GoFundMe page because I would love to bring the show back home to the states. I'm also currently writing a tap-horror short film that I will film this fall.
NYFA: What is your greatest memory at NYFA?
My greatest memory at NYFA was creating a show with my classmates Matt Denoma and Max Schiano called "Beautiful Choas." It was a tap show that infused multimedia with electronic music. We performed the show numerous times in Long Island for the public school system. The kids loved it and it was just a blast for me, because the guys I depended on in film class was there for me when it was time to create a tap show. How fun!
The New York Film Academy would like to thank Cartier Williams for taking the time to share some of his story with our community.
by nyfa