One of the most powerful aspects of filmmaking is the fact that it truly takes a village to get a movie made. There are many moving parts, all operating in concert, each bringing a unique craftsmanship and artistic sensibility to the table.
Ed Timpe, Chair of Filmmaking at NYFA's Los Angeles campus, has had his hand in nearly every stage of filmmaking. Since getting his Master of Fine Arts in Film Production with a concentration in Cinematography from Chapman University, he's spent time in almost every department of the discipline, crafting a well-rounded resume.
NYFA Chair of Filmmaking (Los Angeles), Ed Timpe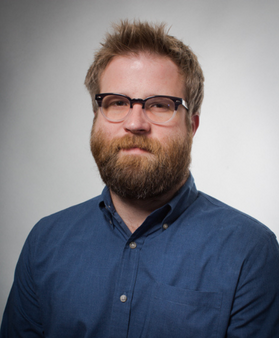 Ed is a member of RooLALA Productions and has been involved in films that have screened across the world. He worked in the camera and electrical department on Closet Secrets (2006), Latter-Day Fake (2008), Jackson (2009), Fiasco (2009), and More Money, More Family (2015).
He served as Cinematographer on Tracing the Edges (2006), Vibrator (2010), Zombie Amore (2010), and on the TV series Bad Love (2010) and Semi-Dead (2010). He recently took his first foray into producing The Miseducation of Bindu (2020), made with the Duplass brothers and starring David Arquette.
We talked to Ed about how he got started in filmmaking, his favorite projects, and advice to prospective filmmakers.
NYFA: How did you first get interested in filmmaking?
ET: I was in my 2nd year of college and struggling to find my place. I had declared my major going into school and was really feeling stuck. I enrolled in a class that looked fun and was within the structure of my minor, Film Studies. It was a general overview of movies/filmmaking. In one of the early sessions, the instructor broke down Casablanca. She spoke so eloquently about the movie and the process that I was in love. Over the rest of the semester, I realized that I didn't want to pursue my original degree anymore, but rather I wanted to pursue filmmaking. My school didn't have that as a major, so I switched my minor to Film Theory and went on to get my Master's once my BS was over.
NYFA: What have been your favorite projects/productions to work on to date?
ET: I recently produced my first feature film. I had set off in this industry as a Cinematographer, so it was a big swing. We made the movie in conjunction with the Duplass Brothers. It was a new experience and a massive education in making movies. I thought I really knew what went into every aspect of the process, and it has been great learning about new facets of making and selling movies.
David Arquette has a small role in the film, so it was also meeting one of my childhood favorites from the Scream movies.
READ MORE: New York Film Academy Los Angeles (NYFA-LA) Associate Dean and Filmmaking Chair Collaborate for 'The MisEducation of Bindu'
NYFA: Tell us about your time at NYFA.
ET: I've been at NYFA for a little over ten years. I've worked in just about every capacity you can at the school. I came in as a teacher, worked in the Cinematography and Producing departments as a coordinator, was the Director of the High School program for several years, and have been the Chair of the Filmmaking Department for the past five years.
NYFA: What are your favorite courses to teach?
ET: My favorite is Cine I. It's been a long time since I've taught it, but I really loved watching students come in and be shy with the cameras and gear and then get to watch them learn it and become more and more comfortable with it. I also really love teaching Production Workshop as you get to see the students cut their teeth in production.
NYFA: How would your students describe your teaching style/methods?
ET: Full disclosure. I've not taught in a couple of years because the administrative load has grown too large to manage and teach at the same time. My methods previously had always been getting the gear into the students' hands as much as humanly possible. Have them shoot as much as we can in class so that we have both good and bad footage to look at and compare.
NYFA: What are your favorite aspects of the film community in Los Angeles?
ET: How robust and all-encompassing it is. LA is a city that is built around and for making movies. Everyone has a deep love for the craft, and you don't have to look far to find very talented people to collaborate with.
NYFA: Who do you believe have been some of the most significant individuals in filmmaking?
ET: There is no way to do this without leaving people out. What I can tell you are the people that I think have had the most influence on me as a filmmaker (and I will probably still end up leaving some out).
Steven Spielberg – his blocking, camera movement, and ability to engage an audience are unrivaled.
Wes Anderson – his view of the world has made me reevaluate and understand my own.
Roger Deakins – his ability to adapt to each story he is telling is unmatched.
Charlie Kaufman – His ability to take the world you know and understand and to jumble it and mix it around inspires me to write.
I know that I am missing many, many names here, but these are what I came up with in a quick moment.
LISTEN: The Backlot Podcast with NYFA and Guest Speaker Steven Spielberg
NYFA: What are some of your favorite films?
ET: Jaws, Jurassic Park, Pulp Fiction, Celebration, The Life Aquatic, The Goonies, Dead Poets Society, A Clockwork Orange, Adaptation, Alien, Boogie Nights, Big Fish.
NYFA: What advice would you give a prospective student looking to get started in filmmaking?
ET: Watch as much content as you possibly can. Surround yourself with all of the voices of the filmmakers you love, and then take away the parts you are able to and apply them to your own work.
Create Your Own Films at NYFA
Want to learn how to create your own films? Check out our film degrees, certificates, and workshops!
by nyfa