It may seem a bit of a no-brainer that the chair of a filmmaking department's biggest recommendation for people interested in film would be to… go to film school. But for Herschel Faber, Chair of Filmmaking at NYFA's South Beach campus, it just makes sense. It's not even the access to free equipment and quality instruction; this writer-director-producer knows it's an opportunity to forge creative partnerships that will both inspire and support you in your filmmaking journey.
Over the course of his own career, Herschel has come to appreciate those partnerships and champions their value as he works with the up-and-coming generation of filmmakers at NYFA.
NYFA Chair of Filmmaking (South Beach), Herschel Faber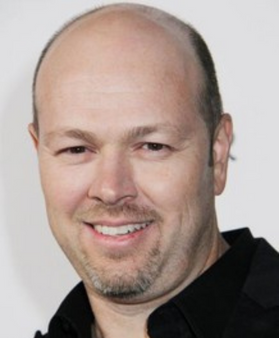 Herschel received his Master of Fine Arts in Filmmaking from Columbia University; while there, he won the "Zaki Gordon Award" for screenwriting. He wrote the 2012 comedy Mac & Devin Go To High School starring Snoop Dogg and Wiz Khalifa; he wrote, directed, and produced Cavemen, a comedy featuring the likes Jason Patric (The Lost Boys, Speed II), Chad Michael Murray (One Tree Hill) and Camilla Belle (The Lost World: Jurassic Park, When a Stranger Calls). He recently executive produced the short film Malik (2019) and also oversees Love, JD, a web series that is currently 130 episodes strong.
We spoke with Herschel about his career, the unique qualities of being a filmmaker in South Beach, and some of his biggest influences.
NYFA: How did you first get interested in filmmaking?
HF: The very last class of my undergraduate studies was a screenwriting class taught by esteemed playwright Claudia Johnson. She chose my short screenplay for a table read with actors from the Asolo Theater. Hearing my words come out of the mouths of professional actors and seeing the effect they had on the audience was intoxicating. I started applying to film school right after this experience.
NYFA: What have been your favorite projects/productions to work on to date?
HF: My favorite project would be Cavemen, the feature film I wrote, directed, and produced, which came out in theaters in 2014. The film stars Skyler Astin (Pitch Perfect), Chad Michael Murray (One Tree Hill), Camilla Belle (10,000 BC), and Jason Patric (The Lost Boys). Head to Amazon, iTunes, Vudu, etc., and stream it now! (Always be closing!)
READ MORE: NYFA South Beach Sponsors Miami Web Fest & Vet Fest
NYFA: Tell us about your time at NYFA.
HF: I started my career at NYFA as an instructor focusing on screenwriting, directing, and producing while also balancing my life as a working filmmaker. After four years, I became Chair of the Filmmaking program, and it has been one of the most rewarding experiences of my life. I get great satisfaction from being able to guide students through their filmmaking journeys, and I love it when their finished films get into major festivals.
NYFA: What are your favorite courses to teach?
HF: Feature screenwriting and Film aesthetics.
NYFA: How would your students describe your teaching style/methods?
HF: I think they would say I create a very relaxed atmosphere in which to learn. There are no "dumb questions." I'm very approachable and interactive in the way I teach, encouraging students to participate as much as possible. I learn as much from my students as they learn from me.
NYFA: What are your favorite aspects of the film community in South Beach?
HF: As opposed to Los Angeles (where I moved from), you can have a certain anonymity as a filmmaker in Miami, which is nice. Filmmaking is a relatively novel pursuit in Miami, and the network of filmmakers is very tight- knit. When I set out to make a film, my peers get very excited about it and will jump through hoops to help me realize my vision. It takes a village to make a movie and South Beach is an amazingly supportive place to work and live.
NYFA: Who do you believe have been some of the most significant individuals in filmmaking?
HF: My list of filmmaking heroes: Billy Wilder, Alfred Hitchcock, Steven Spielberg, George Lucas, Ron Shelton, Harold Ramis.
NYFA: What are some of your favorite films?
HF: I'm all over the place: Cinema Paradiso, Bull Durham, Stripes, Fast Times at Ridgemont High, Field of Dreams, The Natural – there're a lot of baseball movies for some reason.
NYFA: What advice would you give a prospective student looking to get started in filmmaking?
HF: Perhaps this is a bit on the nose, but I would recommend going to film school. For me, film school was the perfect place for me to learn all facets of the craft of filmmaking. It was a safe, nurturing environment where I had direct access to the latest and greatest in gear, as well as working professionals at the top of their collective games. I was also able to connect with other like-minded students and forged both friendships and creative partnerships that have stood the test of time. Having that network of friends from film school has been invaluable to me during my career.
Create Your Own Films at NYFA
Want to learn how to make your own short films? Check out our film degrees, certificates, and workshops!
by Melissa Randall