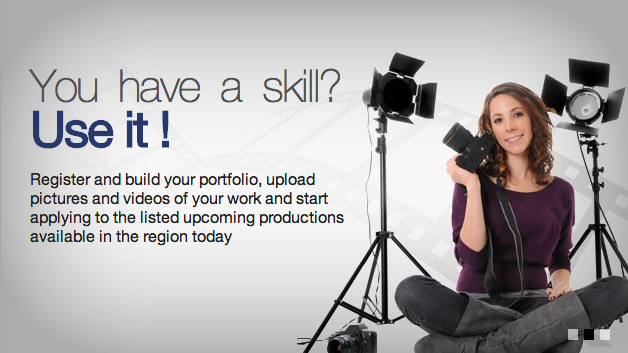 MFA Filmmaking graduate, Mohamed Koaik, from New York Film Academy in Los Angeles, has recently launched an online casting website Talent MENA for the Middle East & North African region (MENA). It is the first of its kind. Unlike other casting websites in the area, where filmmakers, casting directors or content creators in general can only cast for talent on those sites and use other means to find crew, specially for low budget productions, Talent MENA allows users to list his or her project for talent casting calls and also list crew jobs under the same project.
Mohamed started the site after leaving NYFA and relocating back to Dubai in 2012. "Since the launch, we have been getting a lot of positive feedback from the industry," says Koaik. "Back in December, we set up a booth at the Dubai International Film Festival to educate the public and promote the business module. In this short period (less than a year), we have over 1,200 subscribers and it's growing everyday!"
Below is a tutorial video on how to use the site.

by nyfa