A much deserved congratulations goes out to former New York Film Academy student Manoj Annadurai, whose romantic comedy Get Happy won Best Comedy at the 2015 Manhattan Film Festival. The film stars Chris Riggi (Gossip Girl), Adam LaVorgna (7th Heaven), Jordan Lane Price (All My Children), Rebecca Blumhagen (Other Plans) and Lauren Sweetser (Winter's Bone). Also on the team is producer Sania Jhankar, as well as NYFA alumna Molly Calliste—who was an associate producer. The film was shot entirely in New York and was completed in just under a year.
Get Happy is about a perpetually miserable man who finds happiness when he starts dating a manic pixie dream girl, to the befuddlement of his cynical best friend.

This marks the first feature film from the Indian-born director Manoj Annadurai. As an innovative entrepreneur in India, Annadurai began his career as a successful technology maven before shifting gears to his true passion, filmmaking.
"NYFA education is structured in such a way that says 'Yes, you too can make a movie'," said director Annaduarai. "The wonderful teachers who taught with so much passion, help you understand what it takes to make a great movie. That gave me the confidence to shoot Get Happy."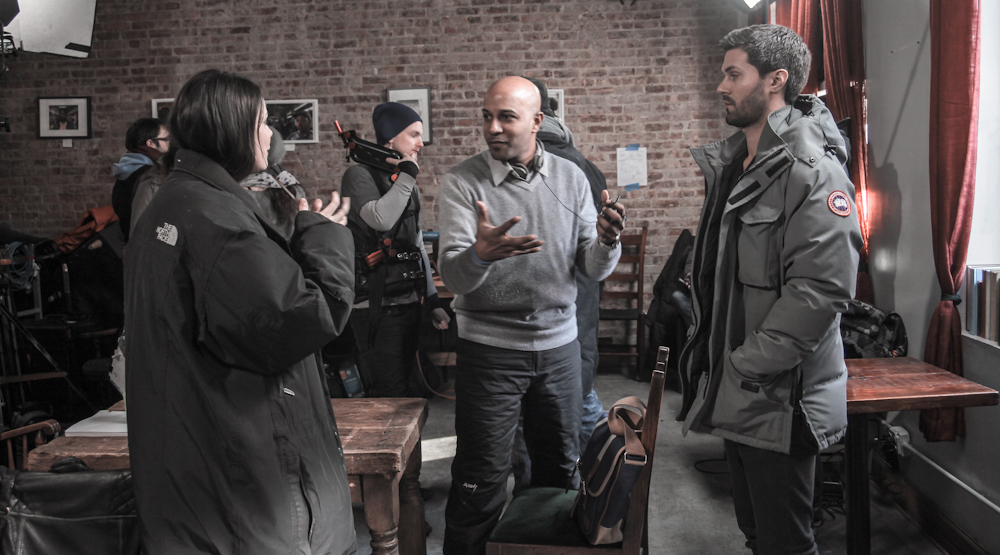 In Get Happy, Annadurai explores the idea of happiness. He says, "We live in an age where information is bursting at the seams, we have more access to theories on how to be happy than ever before," and this is the driving force of the film. He adds, "The theories of happiness are represented by the relationship of two best friends. And when you take these ideas to the extreme, comedy comes into play!"
"The film is a fun slice of life that is enjoyable, but also conveys a deeper message," said producer Sania Jhankar.
Get Happy will be playing at Cinema Village in New York City starting January 15th, 2016.
by nyfa