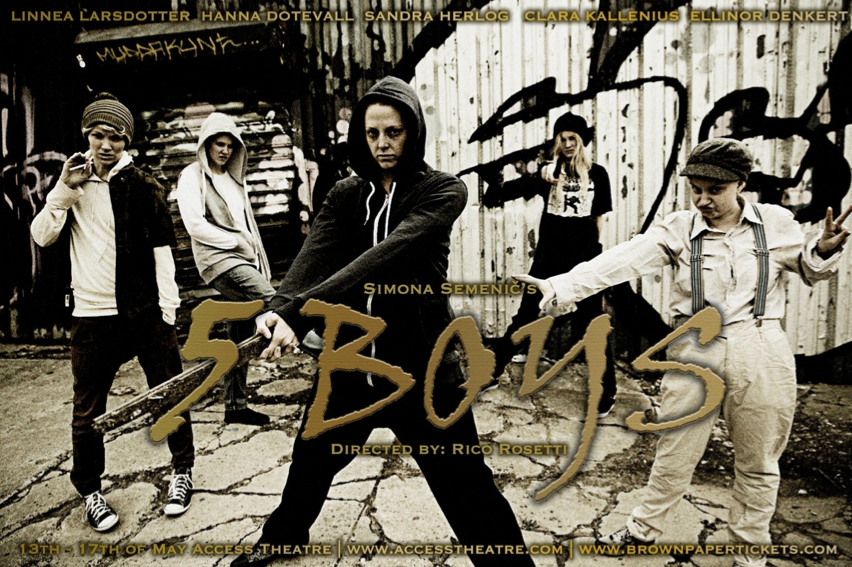 The New York Film Academy is proud to announce the New York City premiere of 5boys, an award-winning play by the Slovenian playwright Simona Semenič. Produced by NYFA Acting alumna Sandra Herlog, directed by NYFA Instructor Rico Rosetti and featuring an all-female, all-Swedish cast of former NYFA students!
The female cast portrays the young male characters of Blaž, Vid, Krištof, Jurij and Denis, who initially meet up to play in an empty lot. The innocent games they create — superheroes, house, cowboys & Indians — slowly, and inadvertently, expose a deep-rooted legacy to the violence, misogyny, bigotry and homophobia in our modern world. Blending humor, physical action and an unflinching honesty, 5boys invites its audience to view the world as seen through the eyes of 10-11 year old boys.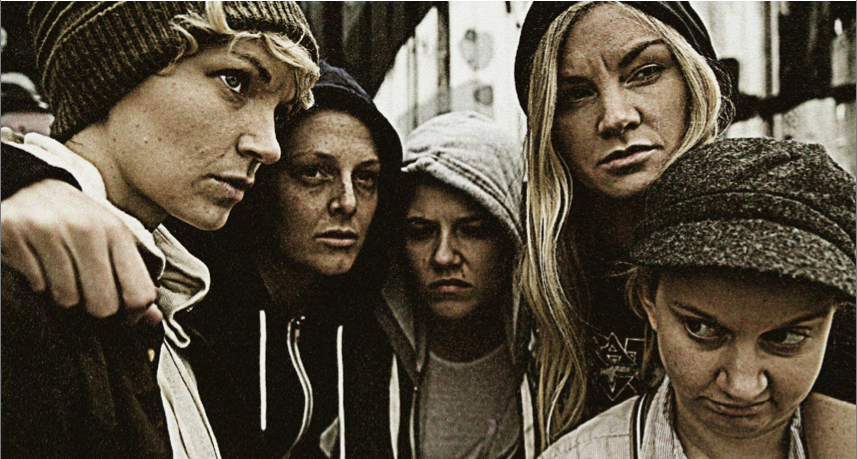 "Last summer while visiting a friend in Norway I came upon 5boys," recalls Herlog. "Sometimes there's those special pieces of art that linger, they effect you and they won't let go, and that's what 5boys did to me. It's a brilliant and raw piece—daring, violent, comedic, honest—and it's written for an all female cast, which is not exactly the most common thing. Realizing it's never been up here in NYC there was no doubt about it, I had to make it happen. So I got in touch with the author, got the rights, and started the journey of putting things together."
While the performance is being held for 7 days, Herlog hopes for a second run and perhaps even a tour.
Herlog appreciates her time at NYFA, and admits it was crucial in terms of producing this play. "The networking and the connections I made during my time as a student is what made 5boys become a reality. Rico Rosetti (director, mentor and the one helping me out with exactly everything) was my former teacher. The cast are alumni and current students. The photographer is a TA. The whole crew and everyone building sets is a former student or TA. Yes, 95% of the whole 5boys production is generated through NYFA, and all my questions and concerns have been solved through the contacts I've made there. I'm extremely grateful to have found these incredible people."
5boys runs May 12-17th at the Access Theater in New York City. Tickets are free of charge and available at www.brownpapertickets.com.
by nyfa